By

property news team

July 13, 2017
A DIY Move isn't entirely DIY. You will need to get plenty of help lined up too. Here are 10 tips to get the best results.
ONE of the simplest ways to save money on removal costs is by opting for a DIY Move. After all, hiring a self-drive van will be considerably cheaper than using a professional removals firm.
The downside of course, is that this option doesn't come with a big strong removals team, so if you're going to need to rope in willing family and friends instead. Here's how.
1. Move early on Saturday morning
By scheduling Move Day for an early start on Saturday, you will maximise your chances of getting helpers. No one will be at work, and it's not 'premium time' spent with family or partners.
2. Offer bags of notice
Once you've got the date for your Move, give as much notice as you can. Cast your net wide and send a friendly – but persuasive – email or WhatsApp asking if people can save the date.
3. Plan for parking
Check in advance whether you will need temporary resident parking permits for helpers, and make sure you leave enough time to get hold of these from the relevant local authorities.
Have a plentiful supply of coins to feed hungry parking meters, and if helpers are driving any distance, you could offer to pay their petrol.
4. Have everything already boxed up
If you have persuaded people to help you move, make sure this is the only job they end up doing by having everything already packed up and ready to go. You can start dismantling large pieces of furniture well in advance of their arrival too.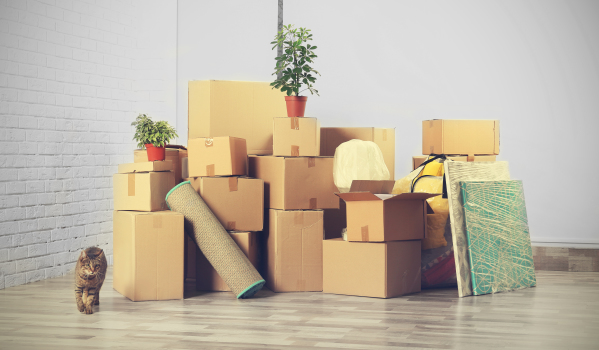 5. Make the job as easy as possible
Clear out as much clutter as possible before Move Day, so helpers aren't lugging stuff which will just end up getting thrown away.
Use smaller boxes for books and heavier items, larger boxes for linen or lighter items, and make sure you don't overfill them so they can be lifted.
Label boxes with their contents – and the room in which they belong – to make things easier when your helpers get to the other end.
6. Make sandwiches the night before
You'll need to keep your helpers fed and watered but it's unlikely you'll have time to make lunch on the day or even go out to buy it. Make up a few baguettes or rolls the night before and stick them in the fridge.
7. Be prepared for dropouts
Whether it's a poorly child, a diary clash, or even a hangover, you'll need to be prepared for some no-shows on Move Day. Have a back-up plan, or establish a decent number of volunteers in the first place.
8. Keep it fun
Do all you can to make Move Day itself as fun as possible. Play some motivational music and crack open a few beers for the non-drivers towards the end of the day.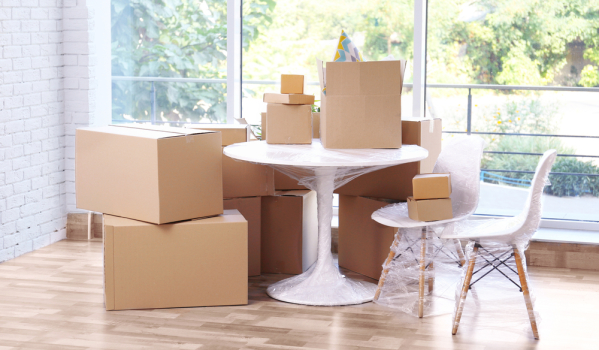 9. Find alternative roles for helpers
Not every volunteer needs to be able to lift. There's plenty of other tasks to be done such as hanging pictures, cleaning or keeping an eye on kids or pets. You might even need a designated driver of the van.
10. Say thanks
As a reward for their efforts, why not offer helpers first dibs of any unwanted items you had in the eBay pile? Alternatively, a bottle of wine or handwritten Thank You note will work wonders.
You might also be interested in...