By

property news team

March 13, 2018
Moving home can make a huge dent in your bank balance, so you'll only want to a pay for a new boiler if this is a priority. But how can you find out if it is?
A boiler breakdown can be extremely annoying – not to mention costly – and especially if it happens in the middle of winter when temperatures have plummeted.
But while a boiler that stops working will clearly need fixing – and potentially replacing – there are lots of other ways to find out if you need to give the existing boiler in your new home the heave-ho.
Do a little detective work
You might not be an expert, but when viewing your new flat of house, it's always worth checking out the condition and quality of the boiler that's in place.
Gas combi boilers – which provide both heating and hot water – are the most common types in UK households. They are also the most efficient. By contrast, electric boilers or immersion heaters can cost a lot more than gas ones to heat water.
Ask the seller about the make and model, then check it out yourself online. Carry out a visual inspection of the boiler to see if you can spot any signs of rust, leaks, damp or dirt.
Leaks around your boiler could mean the model is starting to fall apart. This could lead to problems such as rust and corrosion – and could be a sign that it's time to get a new one.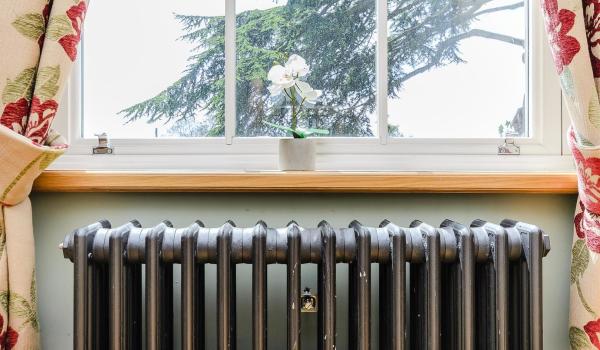 Find out how the age of the boiler
An old model is likely to be inefficient – and could even pose a risk of giving off carbon monoxide fumes (see below) – so find out when it was bought and installed. A boiler that's particularly ancient may need replacing in the very near future.
Look at the rating on its label
All modern boilers will be rated for efficiency under the European label, introduced in 2015. You can check out the efficiency of the boiler in your new home by looking at the rating on this label.
The most efficient boiler is one with an A-rating and nearly all modern gas condensing boilers in the UK get an A-rating.
At the other end of the scale, a boiler with a G-rating is a whole lot less efficient. If the boiler in your new home has a low rating, this is another sign that it needs to be replaced.
Check out the Energy Performance Certificate
No matter whether you are renting or buying, it is a legal requirement for you to be given an Energy Performance Certificate (EPC).
This paperwork will rate your new flat or house from A (most efficient) to G (least efficient).
Pay attention to the 'Top three green wins' and the 'Full list of recommended measures' in the EPC, as one of these lists may suggest 'Replacing the boiler with a new condensing boiler.'
If this is the case, this is a clear indication that you should make 'buying a new boiler' a priority.
Find out how the size of the energy bills
You can also use the EPC to get an idea of the 'estimated cost' of the energy bills.
In addition, try asking the current owners about the bills. If bills are unusually high – or increasing faster than normal – this could be down to an inefficient boiler.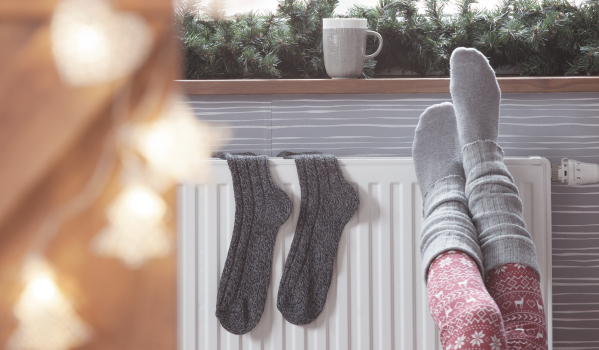 See if the radiators are slow to heat up
Once you've moved into your new home, try switching the heating on, and seeing how long it takes the radiators to warm up.
If it takes a long time, this could mean your boiler is on its last legs – and it could be time to replace it with a new, efficient model which heats up quickly.
Sniff out any unusual smells
A working boiler in good condition will not give off any odours, so if the boiler in your new house or flat is giving off a bad smell, get help from a professional right away.
While carbon monoxide is odourless, it may get emitted if your boiler isn't burning properly, and that could create a faint smell.
As carbon monoxide can be deadly, it's worth being aware of other warning signs:
Pilot light that frequently blows out
Flames of a yellow or orange colour in the boiler, instead of a crisp blue flame
Sooty or yellow / brown stains around the boiler
Heavy condensation inside windows in the room where the boiler is installed
Keep an ear out for strange noises
While a boiler should make a kind of humming noise when it fires up, if it's making much louder banking or clunking noises, this could indicate a problem – and may mean your boiler is on its way out.
Search trusted local tradespeople and compare reviews
How much will a new boiler cost?
A new boiler does not come cheap, and could set you back between £2,000 and £3,000.
But while you may have to fork out a hefty sum upfront, you will recoup the money in lower energy bills over time.
According to the Energy Saving Trust (EST), if you replace an inefficient old G-rated boiler with a modern condensing A-rated model, you could save more than £300 a year on your energy bills.
Get your boiler regularly serviced
Irrespective of whether you decide to stick with the existing boiler in your new home – or replace it with a new model – regular servicing is key. You should look to get a boiler checked one a year.
If the existing boiler hasn't been checked in the past 12 months, make this a priority when you get into your new home. You can expect to pay around £100 for a service.
Crucially, you must always use a Gas Safe registered engineer. You can find one at Gassaferegister.co.uk.
A well-maintained boiler costs less to run, so you will recoup some of the costs of servicing in future lower energy bills. By law, landlords are required to get a tenant's boiler checked at least once a year.
Insuring your boiler
Once you've invested in a new boiler, you may want to get some kind of cover in place.
There are different options to choose from, such as specialist home emergency cover, and policies from the energy companies themselves.
It's also worth noting that some home insurance policies include some form of 'home emergency cover' as standard.
Alternatively, you might want to think about 'self-insuring.' This is where you put aside some money each month to cover the cost of breakdown.
Why pay more than your neighbours for the same energy? Compare deals now
You might also be interested in: