By

property news team

September 8, 2017
Having a property purchase fall through, is stressful, emotional and pricey – all at the same time. But you can buy insurance to protect yourself.
Zoopla has partnered with The Home Insurer, a broker, which will scour the market to help find the best deal for homebuyers. But how does Home Buyers Protection Insurance work and exactly what do you get for your money?
Here's the lowdown on this type of cover.
What is Homebuyers Protection Insurance?
A policy that covers you for the loss of upfront expenses you've made in good faith to buy a property – legal, survey and mortgage lending costs, for example – in the event of the purchase falling through.
Don't lose your upfront costs if your property purchase falls through
Protect against gazumping and your house purchase falling through, claim back:
Up to £1000 in conveyancing fees
Up to £750 in survey/valuation fees
Up to £500 in mortgage/lender fees
24 hours x 365 days Legal Claims Helpline
£5000 Legal Expense Insurance
£0 Excess
Cover lasts for 180 days from offer accepted.
RRP for this policy is £69.95
Save 29% on Home Buyers Protection Special Offer
Find out more
Zoopla Limited are an Appointed Representative of uSwitch Limited, authorised and regulated by the Financial Conduct Authority, firm reference number 312850. Insurance arranged through The Home Insurer, a trading style of Property Expert Ltd, registered in England and Wales (Company Number 7275751) authorised and regulated by the Financial Conduct Authority firm reference number: 615253. The Home Insurer offers a non-advised service which means that they source and arrange the product but do not offer advice or make any recommendations when arranging your insurance.
What exactly does it cover me for?
This insurance covers gazumping (where a seller accepts an offer from one buyer and rejects it later in favour of a higher offer from someone else). This is a practice that's on the rise again, according to recent reports.
It also covers events such as the seller pulling out (perhaps due to being made redundant), or you not qualifying for the mortgage you need to buy the home (usually this means less than 90% of the price you have offered).
In many cases an adverse survey or something unexpected thrown up by the local authority search will also be covered - please read the policy wording for full cover details.
Are there limits to the amount I can claim back?
Yes. You'll be able to claim a maximum of £1,000 in conveyancing fees, £750 in survey/valuation fees and up to £500 in mortgage/lender fees.
When in the Move process do I buy it?
You can purchase Home Buyers Protection Insurance as soon as you have had an offer accepted on the property you want to buy. But it will also have to be within 14 days instructing your solicitor to start on the conveyancing work.
How long does the cover last?
For 180 days from the day you buy the policy – which means you have six months to complete.
How much does it cost?
If buy it through Zoopla the insurance costs £49.95, which is £10 cheaper than the standard retail price of £59.95. You'll need to pay the premium as a one-off lump sum.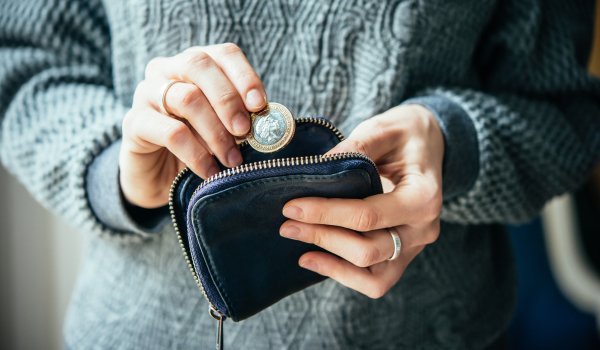 What if I'm buying in Scotland?
Even though in Scotland, an offer must be honoured once it's been accepted, house sales still go to sealed bids – and can fall through for a host of other reasons outside gazumping.
So, whether you are buying in Scotland, England, Wales or Northern Ireland Home Buyers Protection Insurance can be worthwhile cover.
How do I make a claim?
If you need to make a claim, simply call the claims line number which you'll find on your policy documents. You'll need to quote your policy scheme reference and schedule number.
Is there an excess to pay if I do?
There is no excess. This means that if, for example, you pay £750 for a survey – and then made a claim on your cover – you would get back the full £750.
How long will it take for the money to come through?
This will vary from case to case, most claims should be paid in a matter of days.
What exclusions should I watch out for?
Home Buyers Protection Insurance will not cover expenses incurred before the policy was in place, known as 'retrospective claims'. For example, your claim would be rejected if you bought cover after being gazumped.
The policy will also only pay out for events which are outside your control – known as 'insured events'. For example, you cannot claim if a property purchase collapses just because you have changed your mind.
Click here for more information about exclusions, and here for the visit for the policy wording document.
When wouldn't I need it?
This kind of cover, unlike buildings insurance for example, is not compulsory. However, it's well worth considering when entering into any house purchase. Upfront fees can run into hundreds of pounds at a time of when money is typically in scarce supply.
You might also be interested in…
*The Home Insurer is FCA regulated, and all insurers providing Home Buyers Protection Insurance are names you can trust.