By

property news team

October 17, 2017
Home insurance is a must when moving home. But can you buy too much cover? Find out with our guide.
Chances are your bank balance will have taken the biggest battering of its life over the time you move home. And with unavoidable payments going out left, right and centre, you don't want fork out more than is totally necessary.
So, when it comes to all-important home insurance, how many 'optional extras' should you be buying? Let's start from the beginning.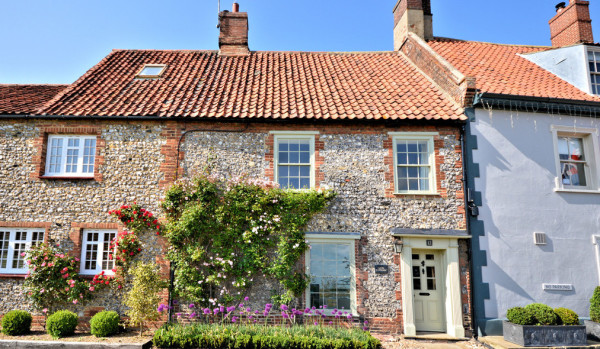 What does home insurance cover you for?
Basic home insurance is designed to protect your property and possessions from loss, theft and damage.
Home insurance is the umbrella term for two different types of cover: buildings and contents. Buildings insurance covers the structure of a property, along with its fixtures and fittings, while contents insurance covers everything that would fall out of a property if you could pick it up and turn it upside-down.
What are 'added extras' with a home insurance policy?
Once you've paid for your basic policy for your new flat or house, you may be asked if you want to bolt on any 'optional extras'.
The aim of these add-ons is to enhance your home cover. But, of course, each 'extra' will command an additional fee – which will increase the overall price of your premium.
So, what exactly do these 'add-ons' do – and are they worth having? Here's what you could be offered and how to decide whether or not you need it.
Extra one: accidental damage cover
This cover could be a saviour if you spill a glass of red wine on your cream carpet, or put a foot through the ceiling when prowling about in the loft. It may also cover you for damage caused by family, friends and neighbours.
Do I need it?
Accidental damage cover can be useful if you have young children, do a lot of DIY – or you're even just are accident-prone.
But check what cover is offered by your basic contents insurance, as some policies include some level of accidental damage cover as standard.
Check also for exclusions, as some accidental damage policies are considerably more comprehensive than others.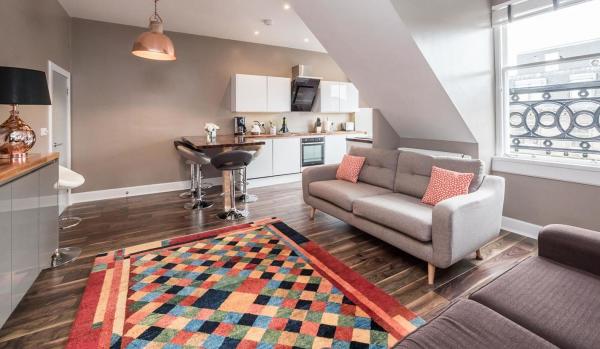 Extra two: legal expenses cover
This is designed to pay legal costs in pursuing a court case or claim, such as for personal injury, unfair dismissal, or a boundary dispute with a neighbour.
Do I need it?
Given this cover is relatively cheap (see below), it's probably worth paying for as without it you could find it too costly to pursue legal action.
However, make sure you know exactly what you're getting before signing up, as this cover does come with limitations, as well as some pretty major exclusions – such as divorce.
Extra three: home emergency cover
This add-on is designed to cover a host of household issues, such as a burst water pipe, smashed window, or a boiler breakdown.
It will give you access to a 24-hour helpline which you can call if you need something fixed right away. Cover usually pays for the cost of callout, parts and labour.
Compare insurance** quotes for your new home
Do I need it?
If your new home is a rental property, you probably don't need to pay for this cover. This is because if anything goes wrong, it's down to your landlord to fix it.
By contrast, if you're about to move into a home which has your name on the property deeds, it can offer valuable peace of mind.
That said, check first what other cover you have in place – as some policies may include some form of home emergency cover as standard.
Also, check whether your boiler is already covered by a guarantee or warranty, or if you are already paying separately for boiler insurance.
And if you are considering ticking the box for home emergency cover, be sure to do your homework, as policies can be riddled with exclusions.
For example, some policies only cover the boiler and not the rest of the heating system, while others place limits on hours of labour or cover for parts.
As an alternative, you may want to think about 'self-insuring' instead. This is where you put aside a bit of cash each month to cover the cost of a boiler breakdown or other home emergency.
Extra four: personal possessions cover
While your standard policy should cover your belongings while they're kept inside your property, you may want to look into purchasing bolt-on cover for items you carry with you outside of the home. This could include your smartphone, tablet, laptop and jewellery.
Do I need it?
Finding that one of your valuables has been lost – or even stolen – while you're out and about can be very frustrating, not to mention costly, so having this cover can be a good idea.
But before parting with any cash, check your existing insurance, as some more expensive policies may include it as standard. You may also already have gadget cover through your bank.
Again, restrictions apply, so check with your insurer before you buy.
How will these extras affect the cost of my policy?
While you may be tempted to go all out and pay for a full bells-and-whistles home insurance policy, you'll need consider whether the higher cost is worth it. This is kind of extra premium you can expect:
Accidental damage could add around £100 a year
Legal expenses cover could add around £20-£30 a year
Basic home emergency cover could add upwards of £50 a year. (More comprehensive cover will cost around £150 a year or more)
Personal possessions cover could add £60-£80 a year
Remember that the value of optional extras will depend on your individual circumstances.
Don't fall into the 'doubling up' trap
Finally, before forking out for any home insurance add-on, check you haven't already got the same cover in place elsewhere. For example:
Home emergency cover may be included as a 'benefit' with some packaged accounts.
If you live in a freehold property, you won't need to purchase your own separate buildings insurance, as this will be included in your service charge. But you will still need your own contents insurance to cover your possessions.
You may also be interested in...