By

property news team

March 9, 2018
Confused about home cover for your new flat or house? Here's our guide to what it is, why you need it, and when to buy it.
What is home insurance?
Put simply, home cover is designed to protect your property and possessions from loss, theft and damage.
When thinking about home insurance, there are two different types you need to get your head around – buildings cover and contents cover.
Buildings insurance
Buildings insurance is compulsory if you own your own home and have a mortgage. Your lender will make this a condition of the loan.
If you are renting, you don't need this type of cover, as the property itself is the responsibility of the person who owns it - the landlord.
Contents insurance
Contents insurance is optional for both buyers and renters. But while you may not consider it a priority – especially if your finances are stretched to the limits at Move time, with unavoidable payments going out left, right and centre – it is more often advisable to get this cover in place. After all, you're likely to have a lot of valued possessions inside your new home.
Compare insurance** quotes for your new home
What does home insurance cover?
Buildings insurance
Buildings insurance protects the bricks and mortar of your flat or house, the roof, walls, ceilings, floors, along with any permanent fixtures and fittings – such as your bathroom and fitted kitchen. It may also cover any outbuildings you have, such as garages and sheds.
Contents insurance
Contents insurance covers everything that would fall out of your home if you turned it upside down and gave it a good shake. This includes your floor and wall coverings, furniture, curtains, gadgets, clothes and jewellery. It may even include the contents of your freezer.
Why home insurance is needed?
Buildings insurance
Buildings insurance is important as it gives you the peace of mind of knowing you have a safety net in place should your home be damaged or destroyed by fire, floods or storms or freak events.
Contents insurance
Contents cover is also important as few of us could afford to replace everything in our homes in the event of a burglary or severe damage caused by a fire or flood.­­
In addition, there are a whole host of reasons why you might need to make a claim on your home insurance, right down to little mishaps, such as misplacing your door-keys and having to change locks, or spilling a glass of red wine over your cream sofa.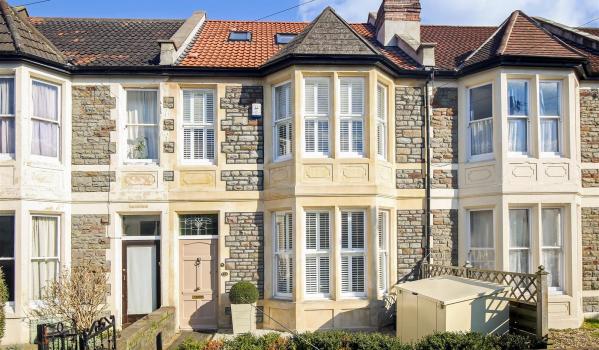 How is home insurance calculated?
Home insurance premiums are calculated based on a range of factors, including your new postcode, and the type of property you are moving to.
Buildings insurance
A standard policy should cover the full cost of repairing or rebuilding your home – and associated outbuildings – from scratch, including labour and materials.
While the 'sum insured' must be enough to rebuild your home if it was destroyed, check you are only insuring for the cost of rebuilding your flat or house – and not its market value.
You can get a rough idea of the cost of rebuilding your home by visiting the Building Cost Information Service (BCIS) of the Royal Institution of Chartered Surveyors (RICS).
Contents insurance
It is up to you to decide how much contents cover you want, but ideally it will account for the total value of the possessions in your home.
The good news is that contents cover is not an expensive insurance, but make sure you give your home insurer accurate figures so you don't end up under-insured.
When should you buy home insurance when moving?
Buildings insurance
It's vital to have buildings cover in place from the moment you become solely responsible for the bricks and mortar of your new home.
This means you need to have cover in place at exchange – the point when you sign and swap contracts.
This will avoid the property being left uninsured for the period between exchange and completion (the point you are handed the keys), which could be a few weeks.
Contents insurance
As either a buyer or renter, you should ensure your contents policy kicks in from the start of the day you Move in. This will ensure your belongings are protected from the moment they arrive at your new house or flat.
Read here for more about protecting your possessions in transit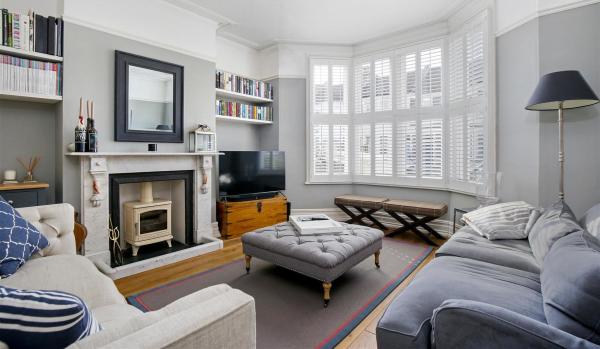 Should you transfer your current home cover to your new home?
When moving home you may plan on transferring your current insurance deal to your new flat or house.
But be wary. Your existing deal may not offer the best value, so seize the opportunity to shop around for a new deal? Moving home is a great chance to so some research and see what else is available.
That said, don't forget to check if there is a penalty for leaving your current deal early.
A few tips when buying home insurance
While your lender may offer to sell you buildings cover with your mortgage, there is no requirement to buy. Shop around as you're likely to find a better deal.
Check the excess. This is the value of a claim below which the insurer won't pay out. Ensure you're happy with the excesses that apply.
Also note that each insurer will have a 'single item limit.' While this is usually around around £3,000, the limit could be as low as £1,500. If you have any belongings which exceed this limit, speak to the insurer to arrange extended cover.
Be aware that if you decide to add some 'extras' to your basic package – such as accidental damage, legal expenses cover, home emergency cover and personal possessions cover – you will have to pay an additional fee for each of these. This will increase the overall price of your premium.
Consider buying a combined buildings and contents policy from the same insurer, as this may mean you can bag yourself a discount of between 10% and 20% a year.
Will I be insured for…
a mobile phone? Generally speaking, your home contents insurance covers your mobile phone if it's stolen during a break-in. Your insurer may also give you the option of adding cover for your possessions outside the home. In this case, getting your mobile covered on your contents insurance can be a lot better value than paying out for mobile phone insurance from your provider.
a fitted kitchen - and wardrobe? Yes, and these are likely to be covered by mandatory buildings insurance, as they are viewed as 'fixtures and fittings'.
a cooker? It's usually covered by contents insurance, as it can be removed – unless it falls under the definition of 'fitted kitchen'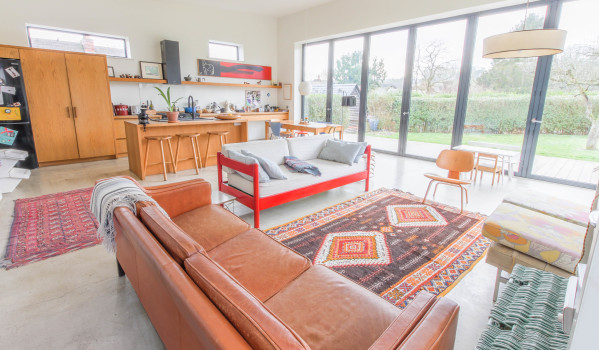 laminate flooring? More likely to be covered by buildings insurance than by contents insurance, especially if the individual planks are glued together and fixed under a skirting board making it so difficult to remove, it is deemed part of the building.
the carpets? These are likely to be covered by contents insurance as they can be removed, but it's important to check.
a lightning strike? It's worth checking. While most policies will offer some form of protection against weather damage, some insurers may class a lightning strike as an 'Act of God' which may mean it's not covered by your policy.
You might also be interested in: