By

property news team

August 23, 2017
A new home means a new set of circumstances – and risks – which means getting the right home insurance cover at the right time. But what happens if you need to claim on it?
If your new home is damaged in a fire or flood – or is subject to a burglary – it can be very distressing and disruptive.
But, so long as you have buildings insurance (which should be in place at the point of exchange) and contents insurance (which you'll need from the day of your Move), you should be able to claim back any costs from your home insurer.
There could be a whole host of reasons for needing to make a claim on your home insurance. These range from bigger incidents such as fire, flood, storm and burglary, right down to little mishaps such as losing your house keys or spilling red wine on the sofa.
Compare insurance** quotes for your new home
Making a home insurance claim
A good insurer will offer immediate advice and assistance, and handle your claim quickly and efficiently. It will not try and wriggle out of paying up.
The truth is however, you'll only find out just how good your cover is when you need to make a claim. Here's the lowdown on how the process works depending on why you are claiming.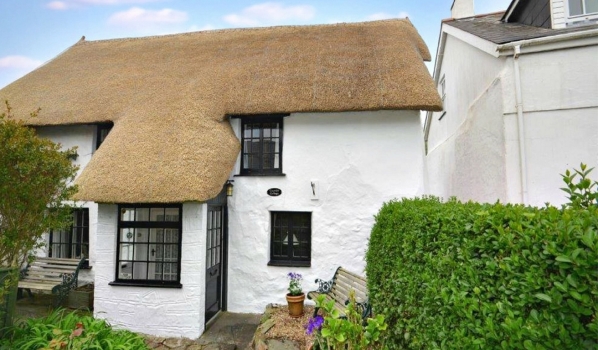 Reason for claim: flood or other damage to your home
If you suffer the misfortune of a burst pipe or flood or storm damage to your home, it follows that your priority must be dealing with the emergency at hand. So, in this scenario, you will need to call out an emergency plumber before speaking to your insurer.
Nonetheless, you should collect as much evidence as you can before any work is done. You should also keep receipts and invoices for the cost of any emergency work you've had carried out.
Once the immediate panic is over, you'll need to contact your insurer to start your claim. Insurers are usually understanding, and should reimburse you the cost of emergency repairs.
Remember… while you may be desperate to start cleaning up and carrying out repairs after a fire or flood, you should not embark on this – or instruct builders to do so – until the insurer has had to time to assess the situation.And do not throw away damaged items until your insurer says it's alright to do so.
Reason for claim: burglary
If you discover you have been burgled, you should call the police immediately. Once they have arrived, they will take all the details of the crime and give you a crime reference number. You will need this number to proceed with any home insurance claim.
Remember… to obtain a crime number, burglaries must be reported to the police within 24 hours.
Now, telephone your insurer on the claims line. This number can be found in your policy booklet – but why not store it in your phone now?
An adviser will then register your claim and discuss with you what to do next. You will need your policy number to hand and your crime reference number too.
Reason for claim: a small mishap such as a spillage or breakage
If you are making a small claim, the process should be relatively straightforward. You'll just need to fill out the required paperwork and return it within the number of days stated.
You'll also need to supply evidence. This includes photos and video clips, quotes for building work, and receipts (or debit or credit card statements) as proof of purchase for items you are claiming on.
The more solid your evidence is, the easier your claim will be to process.
Reason for claim: a more major accident such as a fallen tree damaging the roof
If you are making a bigger claim for extensive damage, your insurer may want to send a loss adjustor out to your home – and you can expect the process to involve quite a bit of communication.
But it's your insurer's job to talk to you about what happened, assess the claim, and work out the cost of replacements and repairs.
It will then organise for works and repairs to be carried out via its preferred providers – or simply pay the amount you are claiming for.
Why might your claim be rejected?
If you fail to disclose certain pieces of information when taking out a policy.
If you made false statements – either deliberately or unwittingly.
If you don't employ the security you've told the insurer about (see these 7 scenarios where your insurance could be deemed invalid).
If you fail to provide sufficient evidence for a claim to be met.
If you're unware of certain policy exclusions.
If your property was not in a good state of repair – insurers offer buildings cover on the condition your home is maintained regularly.
Compare insurance** quotes for your new home
How to improve your chances of getting your claim settled – and quickly
Be honest – and accurate – when filling out your application for home insurance.
Start the claims process early, stating clearly what happened.
Be super-organised in providing and filing the information requested by your insurer.
Take your time to get the details right. This will avoid delays and the risk of your claim being declined.
Don't exaggerate the value of your claim. Insurers will soon spot a claim that doesn't stack up.
Does it actually make sense to claim?
Perhaps not always. Think about the following first:
Your no-claims discount
If you have built up a decent no-claims discount on your policy, you need to decide whether it's worth making a claim.
Making a claim – either on buildings or contents – could mean you lose this discount and face higher premiums in future. In some cases, you may be better off footing the bill for the repairs yourself.
A high excess
Before making a claim, you should also check the excess – which is the amount you've committed to paying in the event of a claim.
If you are claiming for a minor incident, it may be worth covering the cost of the claim yourself, as sometimes the policy excess could be more than the cost of the claim.
However, while these are all points worth weighing up, don't be put off. After all, the whole point of home insurance is to claim on it when you need it. Just make sure you shop around at renewal time, to make sure you are getting the next best deal.
Things to watch out for when making a claim
New-for-old – your policy document will detail whether you have "new-for-old" cover which will meet the full cost of replacing items damaged or stolen – or merely replacement of items in their current state.
Single high-value items – if any of your possessions are worth more than the policy's single item limit the insurer may refuse to repair or replace them. If you did list high-value items separately, your insurer may ask for receipts and valuations to prove your claim.
Under-insurance – if your insurer finds you hadn't purchased enough insurance, it can reduce the amount of your claim by the percentage you are underinsured. (How not to fall into the under insurance trap.)
Accidental damage – if you've paid for accidental damage cover, you may be able to claim for incidents such as a stained carpet or broken window. If not, you'll only be covered as standard for certain eventualities, such as fire and theft.
Compare insurance** quotes for your new home
You may also be interested in…