By

property news team

October 9, 2017
Knowing that your home is safe when you're not there has become much easier with the advent of smart technology. Zoopla partner, Neos explains how it works.
Zoopla has teamed up with Neos, a cutting-edge new home insurer, that provides smart technology to protect your home at no extra cost when you take out its cover.
But how does this technology work, and what exactly do you get for your money? Here's what you need to know.
How long has Neos been around?
Since mid-2017.
What is smart home cover exactly?
It's where smart technology – such as a wireless HD camera, motion sensors, smoke detectors and water leak sensors – are installed in your home.
The technology will then monitor issues – such as a burst pipe, fire or intruder – and send an alert straight your smartphone via the Neos app.
How is this different from traditional insurers?
Unlike traditional home insurance that pays out once the worst has happened, smart home cover focuses on preventing the damage in the first place. Receiving an alert about a leaking pipe, for example means the problem can be nipped in the bud.
What are the advantages?
Smart technology allows you to take a proactive role in looking after your home and can equally act as a deterrent to burglars.
It should also reduce the likelihood of you needing to make a claim in the first place, as potential problems will be detected early – all of which saves time, money and hassle.
What kit do you offer?
Neos offers a range of kit, including wireless HD camera and smart sensors, which are placed around your home. It will automatically be updated every three years.
While its value may run into hundreds of pounds, you won't need to worry about insuring the kit itself as you will essentially be renting it from Neos.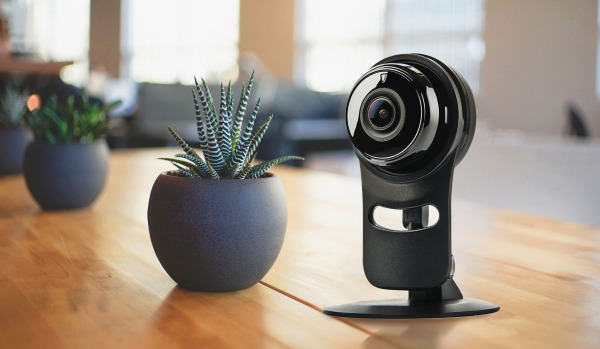 How easy is it to set up and operate?
As part of Neos' current package, professional installation is available for £129. That said, it's a straightforward process and you can choose to fit it yourself.
Once the devices are installed and linked to your phone, you can check the status of your home 24/7 via the app, which you will need to download to your smartphone.
You can view the live camera feed and arm or disarm the motion, window and door sensors at any time.
How much does insurance from Neos cost?
The annual cost of buildings and contents insurance from Neos – which includes kit – starts from £180.
There are three plans to choose from.
The entry level plan – known as the 'good' plan – includes one HD 1080p wireless indoor security camera with night vision mode.
The mid-level plan – 'better' – includes one water leak sensor, one smoke sensor, one window and door sensor, and one indoor camera.
The top-level plan – 'best' – includes two of all the devices offered in the mid-level plan.
What's an example of costs?
On a £600,000 flat in London's E1 postcode area, buildings and contents cover with Neos starts from £260 a year.
On a three-bed semi-detached home in Brentwood, Essex, costs start from £313 a year.
What about extras?
Both the mid-level and top-level plan also offer home emergency assistance as standard. (With the entry-level package, you can choose to buy it as extra.)
Home emergency assistance means that, should a serious incident occur at your home, you can call Neos and it will send out one of its appointed tradespeople to fix the situation (up to a maximum cost of £1,000).
Examples of home emergencies include complete breakdown of your heating system, plumbing and drainage problems, damage which affects your security (including locks and windows) and loss of power supply.
For bigger issues, you'll need to make a claim on your Neos insurance policy.
The top-tier plan also includes 24/7 system monitoring. This means, if a problem is detected but your phone is switched off or you're out of the country, a Neos representative will intervene.
If you don't make a claim for three years, your annual premium will remain fixed at the same level.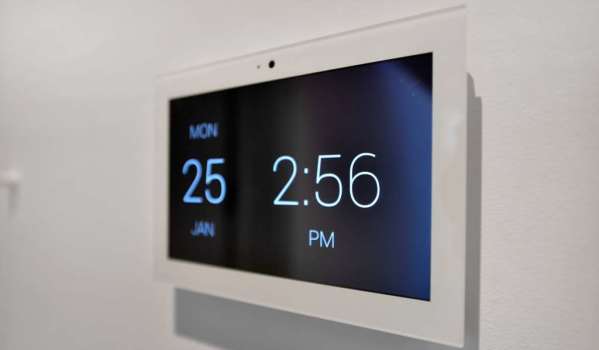 What does the insurance cover?
You can opt for either buildings or contents – or both – meaning you can take out Neos home insurance either as a homeowner or tenant.
Single items can be covered up to a limit of £3,000 without needing to be specified.
You also get unlimited bike cover at home – and unlimited cover worldwide for valuables you travel with.
Is smart home cover for everyone?
Smart technology is not just for techies or those with large homes. It can be beneficial to anyone who travels frequently (for work or pleasure), or who just spends lots of time outside the house.
Equally though, it can be useful for households that see lots of people coming and going – as you are able to keep tabs on activity via the camera and app.
What happens to the data?
Neos takes cyber-security seriously. All data from your devices is anonymised and encrypted to bank-grade level to ensure it is kept secure.
What about the cameras?
As the policyholder, you have exclusive access to the camera feed – it cannot be accessed by Neos.
However, you can give a trusted friend or family member access to the app as a 'nominated emergency contact'.
They can then monitor the feeds and respond to an alert from the app in any situation where you are unable to do so.
You may also be interested in…