By

property news team

January 16, 2018
Getting buildings and contents insurance for your new pad is vital. But what time is the right time to press the button?
Before that question can be answered, it's firstly important to understand the two different types of home insurance:
Buildings insurance protects the bricks and mortar, along with its fixtures and fittings
Contents insurance protects everything that would fall out of your home if you could turn it upside down and shake it
Who needs what type of cover?
Buildings cover is compulsory if you are buying your new home with a mortgage – as the lender will make it a condition of the loan. But you don't need this type of cover if you are renting the property you are moving to.
Contents insurance is not compulsory for anyone, but it's highly advisable as either a buyer or a renter.
Compare insurance** quotes for your new home
When should I take out buildings insurance?
As a buyer, you'll need to have buildings cover in place from the moment you take legal responsibility for the bricks and mortar of your new home.
But bear in mind this happens at exchange (the point when you sign and swap contracts) and not on the day of completion (the point you are handed the keys).
As the period between exchange and completion can sometimes run into weeks, it's essential that your buildings insurance kicks in from the minute the clock strikes midnight on exchange day.
This will avoid the property being left uninsured for the period before you complete and move in.
In other words, your cover needs to be effective from 00:01 the day of exchange – or better still, the day before.
Why is this so important?
As a buyer, getting buildings cover in place at this time is vital so your new home is protected from the moment you are responsible for it.
This will give you the peace of mind of knowing that you have a safety net in place in the unlikely event that your flat or house is damaged or destroyed – by fire, floods or storms – for example, before the point at which you move in.
Fail to get cover in place in time, and such damage could leave you without a roof over your head, and facing a repair bill running into thousands of pounds.
When should I buy contents insurance?
As either a buyer or renter, you should ensure that your contents policy kicks in from the start of the day you are due to move to your new home. This will ensure your belongings are protected from the moment they arrive at your new house or flat.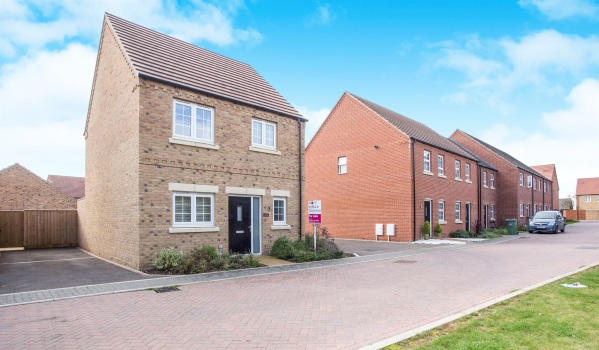 What about cover for Move Day itself?
Typically, your standard contents insurance policy will offer cover for items 'carried outside the home.' But, when transporting all your stuff with a removals company from A to B, you need to check whether your existing policy offers cover specifically for 'items in transit.'
Don't panic if you find you don't have this cover under your existing policy, as you may be able to pay an extra premium to get it added.
Alternatively, you may find that your removals firm offers its own insurance. But be sure to read the Ts and Cs before parting with any cash.
Will I be covered if I need to put items into storage?
If there is a delay between leaving your existing home and moving to your new house or flat, you may have to put belongings into storage. Contact your insurer to find out what cover it offers in this eventuality.
Some insurers offer cover for temporary storage of contents during transit, but this may be restricted to a certain number of days. Equally, you may find you get no cover at all.
If your insurer does not offer this cover, the storage company may offer its own stand-alone insurance based on the total value of items stored. But be prepared for this not to come cheap.
Talk to your existing insurer
If you already have contents insurance for your current home, it's vital to call up the provider with details of the new address, as it will need to calculate a new premium. This premium will be based on a host of factors including your new postcode and type of property.
Should I switch to a new insurer?
But don't make the mistake of assuming your current insurance deal will be the best one for your new home. You may well find that a different insurer offers far better value – and even superior cover to boot.
In fact, moving home is a great opportunity to shop around for a new deal, so see what's available at uSwitch.com. But be sure to check if there is a penalty for leaving your existing deal early.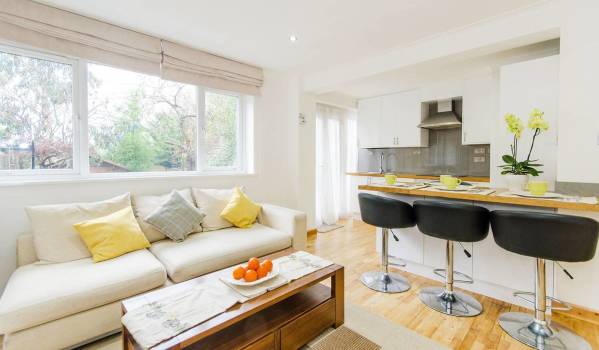 Don't leave yourself exposed…
When you move into a new home, there's a good chance you'll buy new furniture alongside other items. And, as a result, the average value of contents in your property can go up.
If this is the case, you will need to carefully review the level of contents cover you are paying for, as you don't want to run the risk of being under-insured.
Not having sufficient cover in place could mean you end up voiding the policy – or not being able to claim for the full amount.
…but try not to double up
When purchasing a new contents policy for your new home, you may be offered the opportunity to bolt on some 'optional extras.'
But before paying for any 'add-ons' it's important to ensure you haven't already got the same cover in place somewhere else.
For example, before forking out for accidental damage cover – which could be a saviour if you have young children or do a lot of DIY – check what cover is offered by your basic contents insurance, as some policies offer some level of accidental damage cover as standard.
Also, don't rush into signing up for 'home emergency cover' until you've checked whether you've already got this cover elsewhere.
If you have a packaged bank account, this may be one of the 'benefits.'
You might also be interested in: