By

property news team

June 20, 2018
Rates on long term fixed-rate mortgages are close to record lows and look appealing. But does it really make sense to fix the mortgage on your new home for as long as a decade?
With the Bank of England constantly hinting that further interest rate rises may be on the horizon, you may be drawn towards the security and peace of mind offered by a fixed-rate mortgage when choosing the home loan for your new house purchase.
Traditionally, short-term fixes have been more popular in the UK mortgage market. But given rates on two-year fixes have risen over the last year – while rates on 10-year fixes are close to record lows – longer-term options are looking increasingly attractive.
Research also shows the price difference between two-year and 10-year fixes is the smallest in almost 10 years, meaning this could be the time to think about locking in for the long-term.
How low have rates fallen?
The average 10-year fix was 5.72% in 2008, whereas the average 10-year rate in April 2018 was just 2.76%, according to analysis by mortgage broker, Private Finance.
The average 10-year fix at 75% loan-to-value (LTV) was 2.76% in April 2018 – down from 2.78% a year earlier.
By contrast, the average two-year fix at 75% LTV was 1.72% in April 2018, up from the record low of 1.35% seen in April 2017.
As a result, the 'security premium' (ie. difference) between the average 10-year and two-year fixed-rate mortgage has fallen from 1.43% in April 2017 to just 1.04% in April 2018.
According to Bank of England data, this is the lowest it has been since December 2008 – the year of the financial crisis.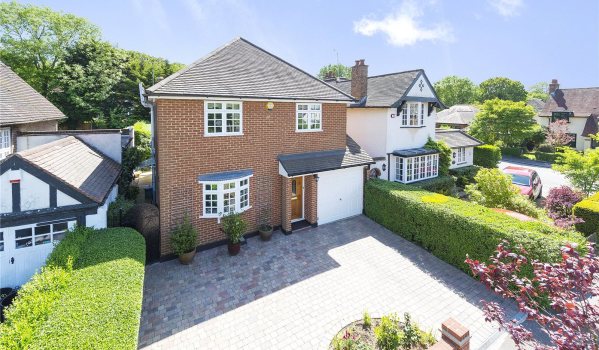 More 10-year fixes to choose from
Not only have rates dropped on longer-term fixes, but product availability has also improved, with a resurgence of competitively-priced 10-year deals in the past few years.
While 10-year fixes were largely absent between the summers of 2009 and 2014, there are now a lot more long-term deals to choose from.
Does a 10-year fix make sense?
Rates on long-term mortgages might be close to rock bottom, and there might be more deals available, but should you really lock in for the long haul?
Reasons why it makes sense to fix for 10 years
Gives you immunity from future rate rises hitting your monthly repayments.


Great value, as you benefit from today's low pricing for up to a decade.


Offers long-term security for risk-averse borrowers.


Peace of mind and easier budgeting, knowing exactly what your monthly mortgage payments will be for a decade.


No remortgaging decisions, paperwork and costs for a decade.


Most 10-year fixes are portable and can be moved to a new property when you move home.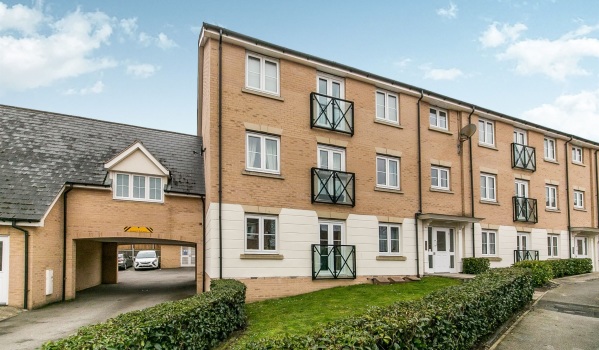 Reasons why you shouldn't fix for 10 years
Interest rates still higher than shorter fixes (even if gap has narrowed).


Your deal will become relatively more expensive should rates fall.


Longer-term deals tend not to offer a lot of flexibility.


Hefty penalties in the form of early repayment charges (ERC) if you decide to leave the deal early. Fees are generally a percentage of the total mortgage amount.


Most 10-year fixes can be ported to a new property, but transferring your deal can be easier said than done. For example, the lender will want to assess the new property to make sure they are happy to lend to you on it.
Verdict?
Right now, the falling 'security premium' means that a small number of modest base rate rises over the next few years – coupled with remortgaging costs if you take a shorter-term fix – might be all that is needed for the 10-year rate to end up costing less.
But it is vital to do the sums and compare other deals on the market before making a long-term commitment.
You need to make a decision based on your own circumstances. Those could change a great deal over a decade, and if you feel there is too much uncertainty in your future, then a shorter-term fix is likely to make more sense.
What are the options if you want a shorter-term fix?
If you think you might end up moving – or wanting to review your mortgage – in a few years' time, a two-year or three-year deal offer a lot more flexibility.
As a compromise, you may want to consider the medium-term security offered by a five-year fix. With a deal of this length, you get some protection if the Bank of England follows through with incremental increases to the base rate, but are not locked in for as long as a decade.
How do you find the right mortgage deal?
Check you're getting the cheapest one by comparing deals and calculating the monthly cost or by talking to a fee-free mortgage broker. You can compare thousands of mortgages for first time buyers, moving home or remortgaging with Zoopla's partner money.co.uk
How to find the right deal for you
Finding the right mortgage for your new home purchase is not a decision to rush. Do your homework and go through all your options carefully.
When comparing mortgages, you need to work out the total cost – and that means factoring in the interest rate plus fees.
You can compare thousands of deals for first time buyers, moving home, or remortgaging with Zoopla's partner money.co.uk
It may also be worth seeking advice from an independent, fee-free mortgage broker who will scour the market for you, and help find the right deal for your needs.
Finally, if you do see a competitive fixed-rate mortgage you like the look of, don't hang around, as the best deals tend to go quickly.
You might also be interested in...