By

property news team

April 11, 2018
Searching for the right mortgage can feel like a minefield, so asking an independent fee-free mortgage broker to do the hard work might be a smart move.
In the past, when taking out a mortgage for a new flat or house you were looking to buy, you might have popped into your local bank for a chat.
But these days, more and more people are seeking help from an independent, fee-free broker instead when looking to move.
With a huge and increasingly complicated range of mortgage options and criteria playing such a big part in choosing the right lender, a broker can be worth their weight in gold to guide you through the mortgage maze.
What does a mortgage broker do?
An independent fee-free broker will compare deals across the whole of the market, and help you find the best mortgage for your individual circumstances.
They will offer expert opinion on the best home loan for you in terms of rate – and fees – as well as the likelihood of your application being accepted.
This help and guidance is particularly useful given rules about taking a mortgage – introduced in 2014 – mean borrowers now face a lot more detailed questions before being offered a deal.
In addition, a broker will also guide you through the application process. And, if things hit a snag, a broker can use their personal contact with lenders to help resolve things.
Tip: Always seek out a broker who is fully independent as some brokers will only consider a select panel of lenders.
Also, be wary of pushy estate agents which try and persuade you to use their in-house broker. Always make your own decision on your choice of broker after doing your own research.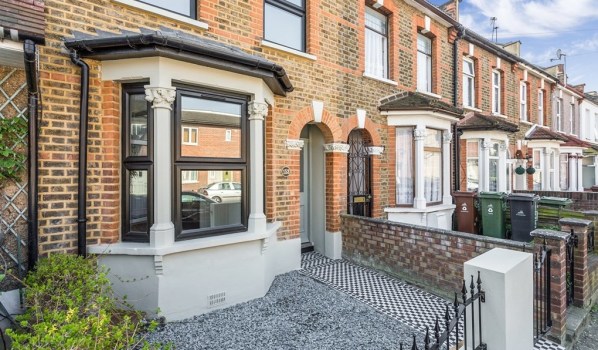 What are the benefits of using an independent fee-free mortgage broker?
Adds value in terms of scouring the whole market for deals


Will have access to exclusive products – those available 'via intermediaries.'


Will know which lenders to approach if you don't quite 'fit the mould.' This might be the case if, for example, you are newly-qualified and don't have a history of earnings, or if you are self-employed or a contract worker and have erratic earnings. A broker can also be a real help for those considering an interest-only deal, or who are looking to borrow into retirement.


Can help you find a lender willing to lend for a 'less conventional' property, such as a houseboat, or a property viewed as 'complicated,' such as a flat over commercial premises.


Should seek out the lenders which are most likely to underwrite your loan.
Free mortgage broker
When it comes to cost, it's important to understand the different fee structures which operate among brokers.
Certain brokers don't charge borrowers anything. Instead, they take their commission from the lenders when the application they submit is successfully approved.
How much do mortgage brokers charge?
By contrast, many brokers charge a fee. This can either be a flat fee, typically around £500, or a percentage. On top of this, these brokers will also get a commission from most lenders.
Understand the charging structure
Before signing up, make sure you understand your broker's charging structure, and are happy with what you will be charged.
It's also worth bearing in mind that while you may not want to stump up money upfront for a broker – especially as there are fee-free brokers out there – a good broker will save you a lot more money than you pay them by finding you a cheaper deal overall. This means you'll pay less over the term of the mortgage.
You need to weigh this up.
Types of brokers
While more traditional mortgage broker operations include London & Country and John Charcol, a new set of fee-free online brokers are starting to crop up, which market themselves as a hassle-free way to get a mortgage, with computers doing most of the work.
Digital mortgage brokers include firms such as Habito and Zoopla partners Trussle.
With Trussle, for example, a broker will help you find a deal from a wide selection of lenders, without any paperwork, while with Habito, you get to have an initial conversation with a chatbot (a computer programme that will have a conversation with you to find out your mortgage requirements).
As with traditional fee-free brokers, the digital firms get a fee from the lender when the borrower completes their mortgage.
This new breed of broker is certainly worth a try – even just to get an idea of your borrowing capacity and some of the best deals available for borrowers in your position.
But ultimately, you need to decide whether you are happy to do most of your dealings online, or whether you'd prefer to speak to someone over the phone – or even face-to-face.
How do you find the right mortgage deal?
Check you're getting the cheapest one by comparing deals and calculating the monthly cost or by talking to a fee-free mortgage broker. You can compare thousands of mortgages for first time buyers, moving home or remortgaging with Zoopla's partner money.co.uk
Best mortgage brokers
When looking for a broker, you will want a firm with a good reputation and one which offers top-notch customer service.
While this can be difficult to assess, a lot can be said for a recommendation from a family member or friend.
Alternatively, do some research online and check out reviews to see what people are saying about a particular firm.
Fee-free broker, London & Country, for example, has a long-standing reputation for customer service.
How do I find an independent mortgage broker?
Useful sites for finding a broker include Unbiased.co.uk and Vouchedfor.com.
Tips when taking out a mortgage for the first time – or switching to a new deal
You can compare thousands of mortgages for first-time buyers, moving home or remortgaging with Zoopla's partner, Money.co.uk.
Bear in mind that many of the cheapest headline mortgage rates come with the highest set-up fees. You need to look at the overall cost of the mortgage – and that means rate plus fees.
Deciding whether to fix your mortgage – or go for a tracker – is a difficult decision, as you're effectively betting on the future movement of interest rates. That's why your choice should come down to your personal circumstances. If you're worried about being able to afford your monthly repayments if rates go up, then go for the security of a fix. Read our guide: Your mortgage: should you fix or track?
Remember that your credit score will come under scrutiny when you apply for a new mortgage so it's wise to keep yours in check. Read our important steps to improving your credit score.
You might also be interested in