By

property news team

February 14, 2018
About to start scaling the property ladder? Our guide provides everything you need to know, from how to find the right property to cutting mortgage costs and sorting the broadband.
1. Searching for your new home
Free online tools, such as Zoopla's property search tool, make this first step a little easier.
Map out the exact area you want to look in
You can use Zoopla's SmartMaps function to refine your search, right down to a specific street. Quickly map out the area by hand using the 'Draw from scratch' feature.
Travel time
If location and convenience are important, you can narrow your search by using Zoopla's handy travel time tool. You can also include your mode of transport.
Check property prices
You can find sold house prices and estimated values for any UK property on Zoopla. Alternatively, use the heatmap tool to get a neat overview of property prices across the UK.
For more tips see our guide: '9 tools that will supercharge your property search'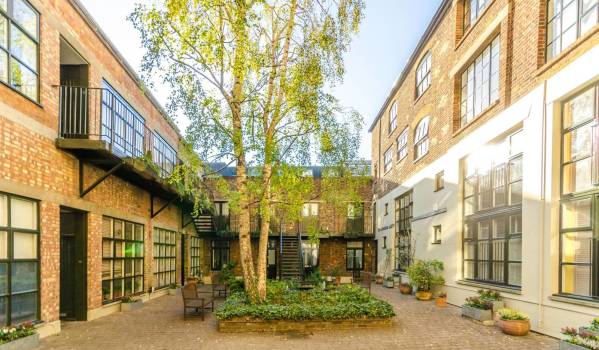 2. Viewing a house
After making a shortlist of homes you like, it's time to arrange viewings. Here's what you should do before stepping through the front door.
Get there early and take in the surroundings
Go for a drive or a walk in the neighbourhood to get a feel for the area and check out the local amenities such as shops, parks and transport links. If you come back for another viewing, try to schedule it for a different time of day. Locations can feel very different between morning, noon and night.
Have a list of what's most important to you
What fixtures and fittings will be left behind? Does the property have a parking space? Are the windows draught-free? Think about what features are important to you, and don't forget to ask the agent about them.
Take a friend along to the viewing
A second opinion always helps and there's safety in numbers. Plus, they can take photos of the house while you talk to the estate agent or owners, which will help remind you how the property looks.
Check the exterior
Do a thorough inspection: look for signs of damp, broken tiles and paint peeling, so you know what kind of work is required and can check potential repair costs.
Plumbing
Does the hot water work? Does the toilet flush? Find out about any problems before putting in an offer and ask to see the Energy Performance Certificate (EPC). See our guide on how to read the EPC.
Bills
Ask how much the occupants spend on utility bills and council tax to help you budget. If it's a managed property, find out if you are liable for service charges, and how much they will be. See our article, '10 energy-efficiency checks to make on a property viewing'.
Be thorough
This is the biggest purchase of your life so don't be afraid to ask questions. Ask to see receipts and guarantees for any work that has been carried out on the property. Look for damp by checking for steamed-up windows, peeling paint and stains on the ceiling.
Positive impression
If you're friendly with the owners, you'll make a positive impression, which will hopefully make them more receptive to negotiating when you make an offer.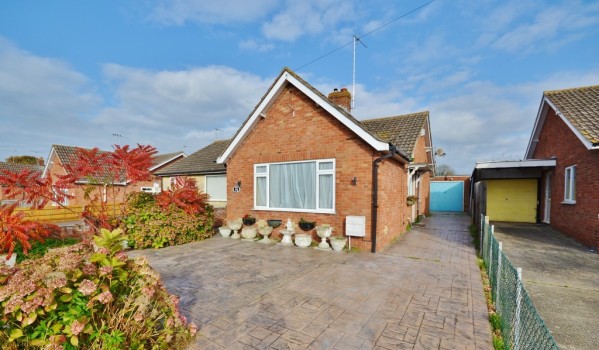 3. How to get a mortgage
Improve your credit rating
Check you're registered on the electoral roll at your current home. If not, it will almost certainly make you ineligible for any mortgage you wish to apply for.
Your credit score lets mortgage providers know how reliable you are when it comes to borrowing money, so the higher it is, the better your chances of getting the mortgage you want.
Read our guide on steps to improve your credit score and compare credit report services with uSwitch.
Start budgeting before you apply
Look at your current household expenses and see where you can make savings. Lenders will ask to see bank statements and credit card bills before granting mortgage approval. They will check your income, and your household and lifestyle expenses.
See our guide: '5 ways to pay your mortgage off faster'
Compare mortgages online
We've partnered with uSwitch to help you compare first-time homebuyer mortgages. The free comparison tool helps you find the best rates, depending on how much you want to borrow, for how long, and how you want to pay it back.
Decide on a fixed or tracker mortgage
A fixed rate mortgage gives you a set interest rate over a given period (ie. the first two or five years of your mortgage). It provides peace of mind that repayments stay the same.
A tracker rate mortgage is also set over a given period (although this can be up to the full lifetime of the loan) and offers a discount on the lender's standard variable rate. They are usually linked to the Bank of England base rate, so will go up or down as the base rate changes.
Read more: Key pros and cons of fixed rate or tracker mortgages
'Mortgage in principle'
Before going ahead with the full mortgage application, try to get a mortgage agreed in principle, also known as a decision in principle. This is essentially a letter from the mortgage provider stating how much they'd be willing to lend you.
Although it doesn't guarantee you a mortgage, it can help when you wish to make an offer on a property because it shows the seller that you're serious and can afford to buy.
Mortgage costs you need to consider
In addition to paying for the mortgage deposit, you'll likely have to pay a mortgage booking fee and a fee for the mortgage valuation survey. It pays to have funds set aside from your deposit for these extra fees.
For more advice, see: '5 questions to ask before applying for a mortgage'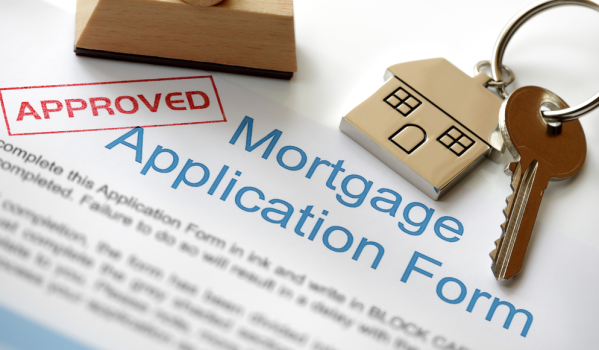 Finding a conveyancer
Conveyancers, sometimes known as mortgage solicitors, are lawyers specialising in housing. They will carry out necessary legal tasks such as checking the rights over the property, known as property searches.
A conveyancer will also help manage the property chain that occurs when the seller you are buying from is waiting to purchase their own new home.
How much is a conveyancer?
Solicitors' fees are usually between £800 and £1,500. Other legal costs to factor in include the telegraphic/bank transfer fee to transfer money from your solicitor to the seller's solicitor. See our guide to homebuying fees to learn more
Compare conveyancing services
Good conveyancing is critical for helping keep your purchase process on track. We have partnered with MoveIt so that you can instruct a vetted, approved and regulated solicitor or licensed conveyancer.
Quickly compare conveyancing solicitors based on price, service and location.
Mortgage application process timeline
The application involves a stress test on your finances but if it all goes smoothly, it should only take a few hours. Three-to-six months of bank statements, including proof of ID and income, will have to be provided, and you'll need a good credit rating.
Mortgage valuation survey
The lender will likely grant the mortgage on condition that they first carry out a property valuation. This survey is to assure the lender that they will be able to recoup at least the value of the loan should you default on your repayments and the property is repossessed and resold.
If the property is deemed to be worth less than what you applied for, the lender might reduce the size of your mortgage offer, and this could cause significant problems if the seller is not willing to lower their valuation.
Comprehensive homebuyers survey
Mortgage valuations are not in-depth surveys of the property. They are for the benefit of the lender, rather than the purchaser and will only highlight obvious defects that can be easily seen. So relying solely on a mortgage valuation as your only check on the state of the property could result in expensive repair bills later on.
In contrast, a more comprehensive survey will cost you more upfront, but could save you considerable time and money in the long term. It allows you address any existing issues with the seller, and - depending on what it reveals - could stop you buying a home that's about to fall down.
To find out more about surveys, read our guides
Waiting for the property chain to complete
One advantage of being a first-time homebuyer is that the property chain will be shorter (because you have no home to sell). If you're buying a new build property then the home buying process will likely be 'chain-free'.
Read our guide: 'Top 5 causes of delay in the conveyancing process'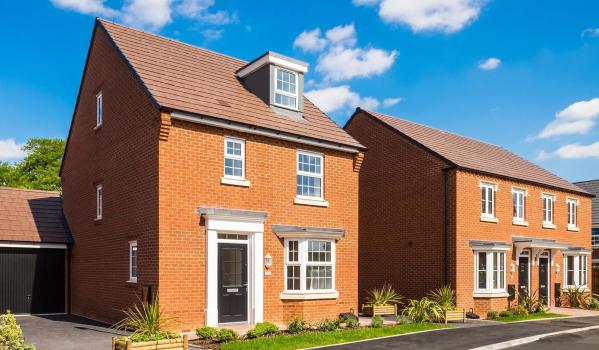 4. Organising removals
While waiting to finalise your property purchase, you can start organising the removals and packing up to move into your first home. To help you with your move, you can compare removals services with AnyVan
Move smart with the Zoopla MovePlanner
Prioritise your moving tasks, and find vetted services, to save time and money with this helpful online tool. Start building your MovePlanner now.
How much do removals cost?
The more items and the further you are moving, the more expensive the removals services.
Read more: Guide to removals costs
Should I use a removals firm or do it myself?
While it will be an additional cost, using a professional removals company can greatly reduce the stress and time taken on moving day.
Don't forget:
Book time off work
Find someone to look after your children or pets
Take measurements of door frames, hallways and stairwells to check your furniture can fit
Arrange for a deep clean of your new home before moving day
Mark your boxes clearly and pack an 'essentials' kit for everything you need on the first night
Take a meter reading in your old and new homes
Get your free removals quote
Start with the AnyVan online tool which provides an estimated cost based on factors such as move date, distance and the size of your current property.
5. Sorting broadband and other bills
If you were paying for broadband at your previous address, then it may seem simpler to stick with the same provider at your new home. However, there's a good chance you can save money on your broadband by switching.
You can leave your broadband contract early if:
You have a legitimate complaint about the service
Your new postcode does not receive the same coverage
The provider recently increased the price of your broadband
When it comes to saving hundreds of pounds on your energy bills, you can also use uSwitch to compare and switch providers.
You can even get your energy switching arranged before you move in, so you don't have to deal with the previous occupants' energy provider.
See our guide to moving house and your energy supply
You'll also need to know the cost of your council tax for your new home, so you can budget accordingly. Find out more via the government website.
Here's our guide on: Where your council tax goes
If you've paid for a TV licence at your previous address, then you can update your details so that you're covered at your new home.
How fast can you go?
Find your new home's broadband speed