By

property news team

February 22, 2018
Finding the property of your dreams only to discover you can't afford it is hugely disappointing. So when should you apply for your mortgage so you know what you can stretch to?
As a first-time buyer, the process of searching for a home and applying for a mortgage can feel a bit 'chicken and egg'.
How do you know how much to borrow if you don't know the property you're buying? But how can you put in an offer, if you don't have the promise of a mortgage?
The best approach is to begin your application for a home loan as soon as you start viewing flats or houses. This will give you you're buying budget.
And by having a line in the sand, you won't end up having your dreams shattered by setting your heart on a property that is beyond your means.
What is an 'agreement in principle?'
Before going ahead with a full mortgage application, it is worth getting something known as an 'agreement in principle.'
Also known as a 'mortgage in principle' or 'decision in principle', this agreement is not compulsory, but estate agents showing you properties will ask if you have one.
This is essentially a letter from your lender based on an initial assessment of your circumstances – including your income, outgoings and credit score – stating a figure that 'in principle' it would be willing to lend.
While it doesn't guarantee you a mortgage, this helps estate agents understand what you can afford, and gives you credibility when making an offer. It shows the seller that you're serious – and can afford to buy.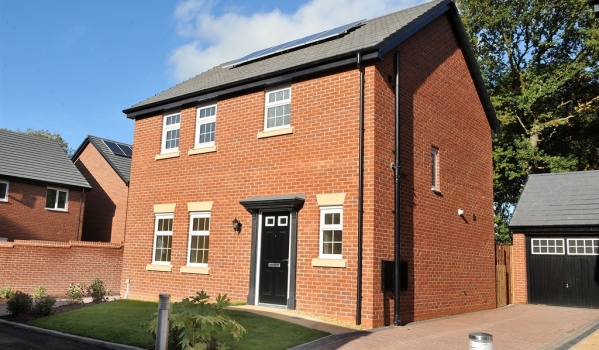 Knowing when to apply for a mortgage can feel a bit 'chicken and egg'
Things to be aware of
While an agreement in principle can prove helpful, it's worth noting that these agreements run out after a certain period of time, so you should only get one if you're serious about buying soon.
Also be aware that if you are searching around the high street, you could find a host of lenders want to offer you an agreement in principle, meaning you rack up several credit searches – which could affect your credit rating.
Moving to a full mortgage application
Once you've had your offer accepted, you can move to a 'full mortgage application.'
This is where the lender starts looking at your affairs in more detail. They may question the make up of your income and carry out a stress test on your finances.
For this, you will need to provide between three and six months of bank statements, as well as proof of ID and income.
How do you find the right mortgage deal?
Check you're getting the cheapest one by comparing deals and calculating the monthly cost or by talking to a fee-free mortgage broker. You can compare thousands of mortgages for first time buyers, moving home or remortgaging with Zoopla's partner money.co.uk
Confirmation of a mortgage
Having gone through the mortgage application – and provided all the necessary information – you will then receive official confirmation from your lender that they are going to offer you a mortgage.
Note though, that your lender will also want a valuation report for the flat or house you want to buy before granting a formal mortgage offer.
How to find a mortgage
There are lots of different types of mortgages available, so it's important to research thoroughly before applying.
We've partnered with uSwitch to help you compare first-time homebuyer mortgages.
You can use the free comparison tool to help you find the best rates according to your requirements – such as the amount you want to borrow, the period you want to borrow for, and how you want to pay back the loan.
One of the key decisions you will need to make is whether to opt for a fixed-rate deal or a tracker. You can read more at Your mortgage: should you fix or track?
When comparing deals, you also need to bear in mind that many of the lowest mortgage rates advertised come with the highest set-up fees, so be sure to factor these in.
Four things to do before applying for a mortgage
1. Improve your credit rating
Before applying for a mortgage, it is worth taking all the steps you can to ensure your credit rating is in tip-top condition.
Your credit score shows a lender how reliable you are when it comes to borrowing money. The better your score, the more likely you are to get the mortgage you want.
Make sure you're registered on the electoral roll at your current home
Get a copy of your credit report
Ask that any mistakes – such as a company claiming a missed payment when you know you paid it – are amended
Close unused accounts
See if you are linked to another person. For example, if you are linked to another family member via a joint account, this could affect your personal rating if they have a poor score
Check for fraudulent activity
Read our guides on steps to improve your credit score and compare credit report services with uSwitch.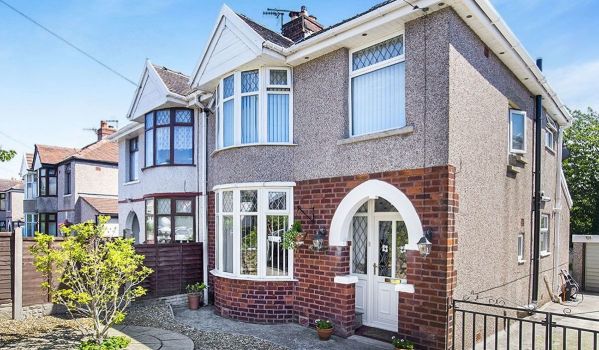 Make sure you have your credit score in order before applying for a mortgage
2. See where you can make savings
Stricter lending rules mean banks and building societies will want to see your bank statements and credit card bills before offering you a mortgage.
They will go through your paperwork – as well as your income and household and lifestyle expenses – with a fine-tooth comb.
In preparation for this, it's well worth going through your current household expenses to see where you can make savings.
3. Budget for mortgage costs
When buying a home you may be preoccupied with having sufficient funds for the deposit.
But you will also have to pay a range of fees, including a booking fee and a fee for the mortgage valuation survey.
It is well worth having funds set aside from your deposit to cover these extra costs.
Read more at '5 questions to ask before applying for a mortgage'
4. Check out dedicated first-time buyer schemes
As a first-time buyer it is worth checking out Government schemes and other support.
These include:
Help to Buy Equity loan – this scheme requires the buyer to put down just 5% as a deposit. The Government will then offer a 20% equity loan - allowing you access to cheaper rates usually only available to those with a 25% deposit. The remaining can be funded with a mortgage. This scheme covers new-build properties valued at under £600,000. There is no interest to pay for the first five years.
Help to Buy ISA – this is a tax-free savings plan for those building a deposit. You can start one with an initial deposit of up to £1,000. The government will then add 25% to your savings, up to a maximum of £3,000 (on savings of £12,000).
Lifetime ISA – aimed at helping a first-time buyer save up tax-free for a deposit. Individuals aged between 18 and 40 can slot away a maximum of £4,000 into a LISA each year. The Government will then top up your contributions by 25%. Eventually it will replace the Help to Buy ISA.
You might also be interested in: