By

property news team

July 17, 2018
About to move home and worried about mortgage rates going up? Here's our guide to protecting yourself from future rate rises.
The last thing anyone looking to move will want to hear right now is that interest rates are about to rise, as this will mean higher monthly mortgage payments for some borrowers.
The truth is, no-one has a crystal ball – and no-one can accurately predict what will happen next.
But as a borrower, you need to understand what an interest rate rise will mean for your monthly repayments. And it's also useful to know what you can do protect yourself from future rises.
What's been happening to interest rates?
The Bank of England last decided to raise interest rates - from 0.25% to 0.5% - in November 2017.
That was the first increase in a decade and a stark reminder that low rates were not going to last forever.
Like many others, the banks knew this was coming and increased the rates on their fixed-rate mortgage deals in anticipation.
When will interest rates rise next?
There has been much speculation about when the Bank of England's Monetary Policy Committee (MPC) will announce another hike from the current rate of 0.5%.
There was widespread expectation of a rate rise in May, but this didn't happen.
The next meeting on interest rates is due to take place at the beginning of August and the MPC has a finely balanced decision to make.
Markets are pricing in a rise which would take the official rate up from 0.5% to 0.75%. But some industry experts think there's still a significant chance of a no-change decision - especially with Brexit uncertainty casting an increasingly threatening shadow over the economy.
But even if the hike doesn't happen in August, do not rule out an interest rate rise at some point later this year.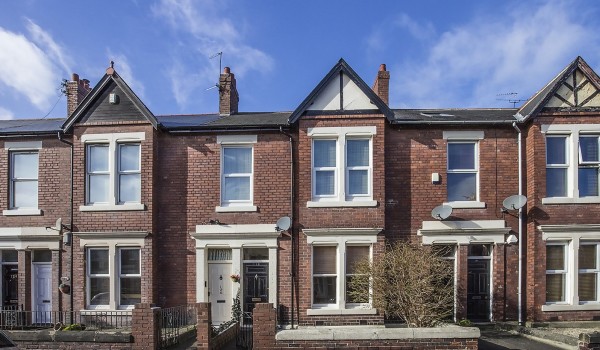 What will a rise mean for mortgage borrowers?
As and when the Bank of England does decide to raise rates, this could signal bad news for borrowers on a variable-rate deal (such as a tracker or a discount mortgage), as they could see an immediate increase in their monthly payments.
According to analysis by Moneyfacts, if the interest rate goes up from 0.5% to 0.75%, the repayments on an average standard variable rate (SVR) of 4.72% on typical borrowings of £200,000 (over a 25-year period) would rise by £28.90 – to £1,165.69 a month.
Be prepared
As you can't know for definite that we won't see a series of rate hikes at some stage in the future, it's important to organise your borrowing to protect yourself from the impact of rising rates.
What can you do?
1. Opt for a fixed-rate mortgage. If you worry that you won't comfortably be able to handle rate rises, then seriously consider taking out a fixed mortgage for your new home.
A fix does what it says on the tin: the rate remains unchanged. This means you get to lock in your monthly repayments without having to worry about those payments going up - making budgeting a whole lot easier.
2. Shop around. If you are thinking of taking out a fixed-rate mortgage, you need to be savvy and shop around to ensure you find the most competitive deal. Our partners, uSwitch can help you quickly and simply compare potential mortgage deals.
3. Get your sums right. Given that some 'best buy' deals come with hefty fees, it's important to do the maths to find out the true cost of the home loan over the term – that means rate plus fees.
4. Use a broker. You may want to think about using a broker to help, as they will scour the whole market to find the best deal for your needs.
Read more:
What will a rate rise mean for fixed-rate mortgage deals?
While fixed-rate deals had hit record lows, providers made a lot of rate adjustments earlier this year, as they anticipated a base rate rise in May.
Even though the Bank of England decided not to increase interest rates that month, many providers have chosen to keep their higher rates, opting to be more cautious – and wait and see whether an imminent base rate rise is likely.
Figures from Moneyfacts show that at the start of the year, the average two-year fixed-rate stood at 2.35%, whereas it is now at 2.53%.
It shows that we do not need the Bank of England to announce a base rate rise for rates on mortgages to rise.
Act fast
With this in mind, once you find a deal you like, you should act fast. If not, there's a risk you could miss out on the best possible products.
How long to fix for?
While the rate on two-year fixes have been rising quite quickly for some time now, five-year fixes still look competitive.
You may want to consider fixing for the longer term, as you may only have to pay a little more for three years extra security.
A five-year deal gives you protection from potential rate rises for the medium term, without locking you in for too long.
What about a 10-year fix?
With rates on 10-year deals also looking appealing right now, you may even be contemplating fixing for as long as decade.
But if you are planning to move again in a few years' time – or if you think your circumstances might change in the short term – it doesn't make sense to go for a super-long fix, as you will face hefty early repayment charges.
Read more at: Is it time to go for a long term fixed-rate mortgage?
Think about overpaying while you can
Once you've started paying the mortgage for your new home, another good way to prepare for a rate rise is by making overpayments while you can.
With most fixed deals, you can overpay by up to 10% of the balance of the year without penalty.
With a variable-rate deal, you may be able to repay as much as you want over the agreed monthly payment without penalty.
By making overpayments, you will reduce the debt more quickly by paying off more each month.
Then, when the rate rises come, you will have a smaller balance on which to repay the extra interest.
You might also be interested in...