By

property news team

June 13, 2018
When it comes to moving house, preparation is key. But just how much can you save by being organised in advance?
Buying a house can be extremely stressful with so many different aspects to think about, and if you forget to make arrangements in advance, it can also get very expensive.
Here we look at some of the savings you can make by planning ahead…
1. Instruct a conveyancer early
To streamline the purchase process, it's important to find a conveyancing solicitor as soon as you can.
While your estate agent may have a recommended conveyancer, you are usually better off doing a bit of research to find your own.
This will take time. Ask family, friends and colleagues for recommendations, and also compare conveyancing quotes at Zoopla's partner, MoveIt.
Potential savings: You may be able to save a few hundred pounds by opting for an independent solicitor, rather than agreeing to go with the one recommended by your estate agent, which is likely to be commission-based.
Compare conveyancing services
Good conveyancing is critical for helping keep your purchase process on track. We have partnered with MoveIt so that you can instruct a vetted, approved and regulated solicitor or licensed conveyancer.
Quickly compare conveyancing solicitors based on price, service and location.
2. Promptly organise a survey
Once your mortgage is agreed, you can commission a survey on the flat or house you are planning to purchase.
There are different types of survey to choose from: the Condition report, the Homebuyer Report, and the Building Survey.
If you leave it late, you may be tempted to rely on the mortgage valuation, but this is NOT the same as a survey.
The mortgage valuation is commissioned by the mortgage lender to judge whether the property has enough collateral in it for your requested loan. It is limited in scope and only likely to uncover obvious, visible defects as part of a brief inspection.
Potential savings: Having a proper survey carried out could save you thousands of pounds by identifying structural problems and other issues – and using these to offset against the asking price.
3. Book a removals firm in advance
If you are planning on hiring a removals firm to help with your Move, it's worth booking early as this may mean a discount. Also note that you may pay less if you opt to move mid-week – rather than on a Friday or at the weekend.
Potential savings: Taking the example of a family of four, living in a four-bedroom house, and relocating from London to Bristol. The cost could be £130 per hour by booking four weeks in advance, but would rise to £150 per hour if left until just a few days before the Move.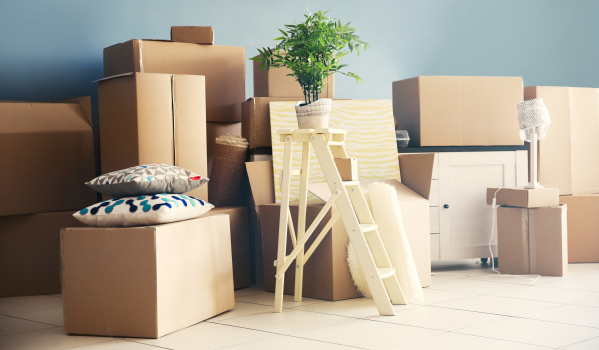 4. Find a cleaner
Unless you're prepared to roll your sleeves up and clean your new home upon arrival, it's worth planning ahead and booking a professional cleaning firm for Move day at least a week in advance.
Potential savings: You may be able to get a cleaner for less than £10 an hour by booking in advance, but could pay a premium if you leave this until the last minute.
5. Book in tradespeople
If you want some new shelves or built-in wardrobes putting up in your new home, it's worth getting quotes in advance from a few tradespeople in your new area. The best can get booked up, plus you may be able to find a lower quote by doing a bit of research. Compare quotes from reputable tradespeople with Zoopla's partner, Plentific.
Potential savings: You may be able to get a much better price by shopping around. You may even be able to get a discount on the cost by booking in advance, rather than last-minute.
Search trusted local tradespeople and compare reviews
6. Organise parking permits and suspensions
It's important to find out in advance whether you need parking bay suspensions for Move day so you can unload right outside your new home.
You will also need to think about applying for parking permits for your own vehicles, even if they are just temporary ones at first.
Make a note to sort parking permits and suspensions at least 10 days ahead of Move day, to give the local authority enough time to process them.
Potential savings: If you fail to get organised in advance, you could face a parking fine of £80, or even more if deemed dangerous.
7. Update your address
One of the priority jobs for your 'to-do' list is contacting all the people, organisations and services you deal with to inform them of your change of address.
As a matter of urgency, contact your car insurer or your cover could be invalidated. You also need to update your vehicle log book (VC5 book).
Another priority should be registering on the electoral role, as this enables you to vote. Fail to do this, and you also risk damaging your credit score.
Other organisations you need to contact include the local authority, insurance providers, banks, energy suppliers, your water company, TV Licensing, your employer, doctor and dentist.
Potential savings: If you are organised and dedicate some time to updating all your contacts with your new address, you could save yourself £66.99 for a year of postal redirection with Royal Mail.
For more information on sorting your change of address read our guide: The things you can easily miss when moving home.
8. Switch your energy
With lots of energy providers hiking their tariffs, there's never been a better time to shop around to find a better deal. So, ahead of moving into your new home, spend a bit of time comparing prices.
There's no need to feel loyalty to your old energy supplier or to move to the previous owner's energy supplier at your new home.
Potential savings: If you haven't switched for a while, half an hour on a comparison site could save you around £300 a year. You can compare energy deals in a matter of minutes at uSwitch.
Read more about moving home and your energy supplier.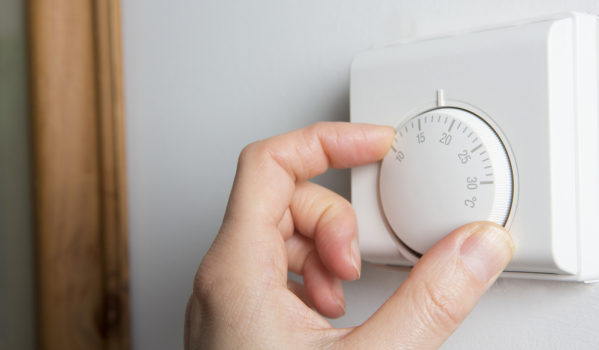 9. Review your broadband contract
Moving house can be a great time to review your existing broadband deal, but if you spot a better deal, check whether there's a cancellation fee for leaving your current provider.
If you are not under contract, you are in a strong position to find a better deal elsewhere. But most providers still need you to give at least 30 days' notice. You can check what's available at uSwitch.
Potential savings: Switching broadband could save you £300 per year.
10. Shop around for your home insurance
Moving house should also be a trigger to review your home insurance, as now that your circumstances have changed, you may be able to bag a cheaper deal.
Save money on buildings and contents cover for your new home by shopping around for a good-value deal. You can compare quotes quickly and easily with Zoopla's partner, uSwitch.
Don't be tempted to say yes if your lender offers to sell you buildings cover with your mortgage. There is no requirement to purchase this cover, and you should be able to get a better deal by shopping around.
Potential savings: You could save a few hundred pounds on your home insurance by shopping around. You may also be able to bag a discount of up to 20% a year by purchasing a combined buildings and contents policy from the same insurer.
Compare insurance** quotes for your new home
11. Cancel direct debits and standing orders you no longer need or use
With so many payments going out of your bank account in the run-up to Move day, it can be easy to lose track.
However, moving house is the perfect time to go through your finances to check whether you have any direct debits or standing orders you no longer need or use.
If you bank online, reviewing your direct debits and standing orders is very straightforward, as you can see everything in one place, and can cancel in a couple of clicks.
A sensible approach involves calculating the annual cost of each direct debit or standing order, and whether you are getting enough value from the spend.
If not, check you're not subject to any minimum period, and if you're free to do so, go ahead and cancel.
Potential savings: a concerted cull could save you £500 a year.
You might also be interested in...