By

property news team

June 19, 2018
Hoping to buy or rent a property in a new area, but unsure if it's the right location for you? Here's our lowdown on the things you need to look into...
The estate agents' traditional refrain of 'location, location, location' is key when it comes to choosing a new place to live.
If you're looking to buy or rent a home in a new neighbourhood, it's important to do your research to check out local amenities such as shops, pubs and schools, as well as the transport infrastructure and crime rates.
While certain things may help clinch your decision, you also need to find out about potential turn-offs, such as traffic noise, flight paths, and flood risk.
Here we take a closer look at the things you need to check on – and how to go about carrying out those checks.
The neighbourhood
Before moving to a new neighbourhood, you should get the inside scoop.
Findahood has information on income, marital status, residents' ages and occupations.
Also check out Barclays Local Insights for interesting facts, figures and insights about your local community.
Better still, visit the area at different times of day and on a few different days – including the weekend – to get a real feel for what it's like. And don't be shy. Talk to the neighbours to get some real opinions.
Crime rates
Ideally, you will move to an area with a low crime rate. To find out how safe the area is, check out Police.uk, the crime-mapping website for England and Wales.
Simply enter your postcode and you'll get some pretty detailed information about the offences committed and action taken.
Be aware that your property's postcode can have an impact on the amount you pay for home insurance and car insurance, as if you live in an area with a high rate of burglaries, you'll face higher premiums.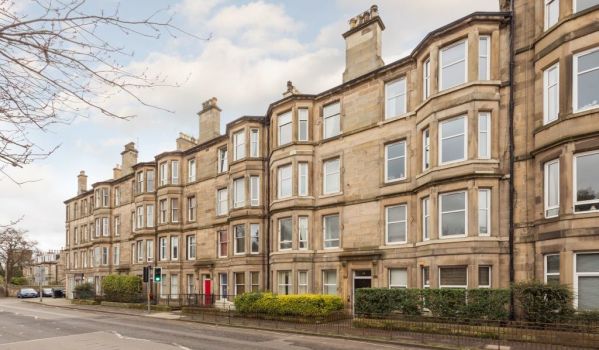 Local amenities
Check whether there are shops and banks, and decent pubs and restaurants within walking distance of the property you're hoping to move to.
This will give you an idea of how convenient it is to live in this area. You can find out more about local amenities at CheckMyStreet.
GPs and dentist surgeries
Being located close to a good GP may be particularly important to you if you have a young family or need to make regular visits due to a medical condition. Use Streetcheck to find GP surgeries and hospitals.
Schools
If you have children, it's vital to do your homework on the local primary and secondary schools to see how they perform. Ideally you're looking for schools rated 'outstanding' by Ofsted.
Crucially, you also need to find out whether the property you are planning to buy or rent is in the all-important 'catchment area'. As boundaries can change from year to year, you may need to phone schools directly to get the most up-to-date information.
You can also look at the local authority website to see the distances within which children got into your preferred schools the previous year. Check out Locrating for a wealth of facts and figures about schools in a selected location.
Transport connections
Check out how long it takes you to walk (or bike or drive) to the nearest station. If this is going to be your daily commute, you need to ensure it's achievable come rain or shine.
Suss out nearby bus stops, tram stops, underground stops and other transport links – and how frequently trains and buses run.
Visit CheckMyStreet for information about local bus stops and trains stations. You can also use Streetcheck to search for railway station, as well as tube and DLR information for London.
Recreation facilities
Find out all you can about sports facilities, leisure centres, parks and open spaces by researching online – and checking out maps.
If you're a gym bunny, see if there's a gym you can walk or bike to – or access quickly by car or bus.
Local authority planning
It's worth finding out whether there are any planned changes to the area that could affect your decision.
For example, a new shopping centre or better transport links could be a real positive, however, a new industrial project producing pollution or noise could be a big no-no. Your best bet is to check out the local authority's website.
Flooding and air pollution
You may be keen to know if the property you are looking to move to is at risk from flooding or air pollution – or whether it's close to a landfill site. You can use the Environment Agency's site to view a wide range of environmental data for any given postcode.
Traffic
While a property on a busy road can mean you get easy access to shops, restaurants and other facilities, it's worth visiting the area at the busiest times of day to see how bad the traffic is.
You don't want to end up snarled in a traffic jam – or caught in a rat run – every time you leave home. Remember that busy traffic could also mean a lot of noise and pollution.
Flight paths
You can check if there's a flight path over the home you're looking to move to by visiting Planefinder, a tool which tracks planes on maps in real time.
Past property prices
If you want to find out more about monthly rents and statistics on sold property prices, visit CheckMyStreet.
Elsewhere, with Mouseprice, you can find sold house prices and valuations for any area within the UK, while Zoopla offers a heatmap of local house prices.
You might also be interested in...