By

property news team

September 14, 2017
Relocating to Cornwall? Gorgeous beaches, clean air and picturesque villages await you. But there's plenty to get to grips with first.
Where to live?

One of the biggest decisions you will need to make is where in Cornwall to move to.
First off, there's the choice between North and South Cornwall – and then between living in a town, or out in the sticks. You also need to decide whether you want to be right on the coast, or further inland.
Your decision will depend on the kind of life you want to live – and, of course, the budget you have available to you.
What will it cost?
You may find that moving to Cornwall means cheaper accommodation costs than you currently face, though this will depend on where – and what – you buy or rent.
While you may dream of living on the water's edge, seafront homes will command a hefty premium.
Also bear in mind that the cost of living can be surprisingly high in some areas due to tourism – and the high population of retired residents.
Popular places to live include Truro (Cornwall's only major city), as well as Falmouth, The Lizard, St Ives, Padstow, Fowey and Looe.
Cheaper options include Bodmin, Launceston, Redruth, Camborne and St Austell.
Find out what's for sale in Cornwall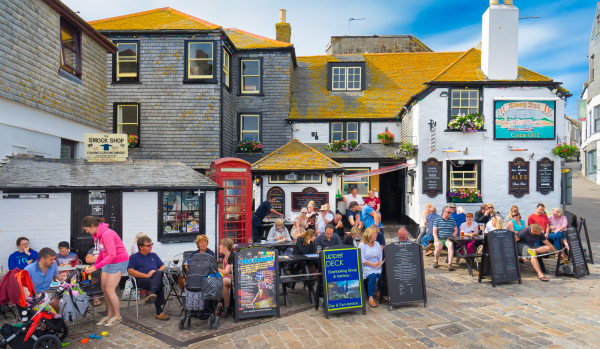 Potential costs to buy and rent a property
If you're looking to buy, the current average value for a property in Truro is £318,721, according to Zoopla. In Falmouth, the average value is slightly higher at £332,976, and in St Ives it's higher again at £343,437.
If your budget won't stretch that far, look to Bodmin where the average purchase price stands at £250,838, or Launceston where prices drop slightly again to £243,089.
Find out what's for rent in Cornwall
If you're arriving as a tenant, expect average asking rents for a two-bedroom property in Truro and St Ives to stand at around £704 a month. In Falmouth it's slightly higher at £792.
Again, rental prices fall in Bodmin and Launceston, where average asking rents for a two-bedroom home stand at £530 and £523 a month respectively.
All prices are correct at time of publication. For real-time house prices, type in the area in here. For real-time rental prices, click here.
Do your homework
Once you've chosen the area you want to live in that suits your budget, you need to start some homework.
If you're relocating to Cornwall because of a job, think about commute times – and remember that the main roads can get very busy (while country roads can get clogged up with cows and other livestock).
If you're moving with a family, schools will be higher up on the agenda – bear in mind there could be a long commute for your children if you opt for one of the more rural corners of the county.
If you're retiring to Cornwall, think about the amenities you want nearby. While Truro has museums, galleries, a cinema and a good selection of high-street chain stores, few other places do.
Get your free removals quote
Start with the AnyVan online tool which provides an estimated cost based on factors such as move date, distance and the size of your current property.
Journey times
When planning for Move Day, bear in mind that Cornwall has no motorways. The main roads through the county include the A30 and A38, but be prepared for traffic congestion – and especially in the summer when tourists hit the Westcountry in their droves.
The drive from London to Cornwall – via the M4, M5 and A30 will take you around five hours. The drive from Birmingham to Cornwall – via the M5 and A30 – will take you around four.
If you're moving by train, you'll need the Cornish Main Line which runs from Plymouth to Penzance.
This serves Truro, St Austell, Bodmin and Liskeard, and provides a direct line to London, Birmingham, Leeds and Edinburgh.
It will take you just under five hours to travel to Truro from either London Paddington or Birmingham, and just under 3.5 hours from Bristol.
Bear in mind that if you are going to realistically live in – and get around – Cornwall, you are going to need a car.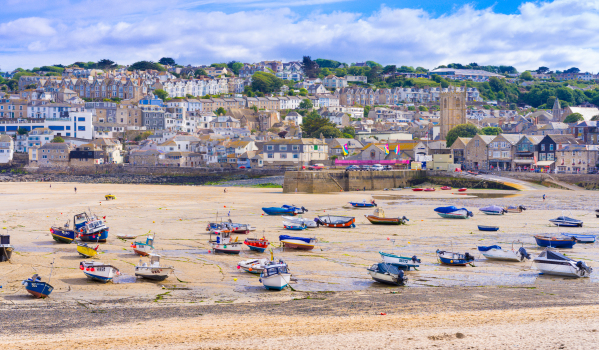 Did you know...?
Cornwall is governed by a unitary authority, Cornwall Council, based in Truro
Economically, it's classed as one of the poorest areas in the UK, and wages are well below the national average
Despite this, there are still job opportunities, including healthcare, care services – and tourism
Crime levels are relatively low
Settling in
Once you've made the Move to Cornwall, you'll need to get used to certain aspects of Cornish life – such as not having access to a large selection of shops that stay open late, or a wide choice of restaurants. You'll also have to get used to a slower pace of living.
But at the same time, you should find yourself embraced into a warm and welcoming community – with the added bonus of being able to go surfing almost any time you like.
Get your free removals quote
Start with the AnyVan online tool which provides an estimated cost based on factors such as move date, distance and the size of your current property.
You might also be interested in…