By

property news team

August 15, 2017
Relocating to the Big Smoke? Chances are, you'll feel a mix of excitement and apprehension. Here's our guide to smooth the way.
Choose your area
If the capital city feels a bit overwhelming at first, it might help to think of it as a collection of neighbourhoods and villages stitched together by an impressive transport network of buses, trains and – of course – the Tube.
For example, Shoreditch is all about the artsy-hipster brigade, Brixton is a multicultural and social hub, Hampstead is full of upmarket cafés and large period houses, while trendy Notting Hill was made famous by that classic rom-com.
Spend time researching whether you want to live in the east or west – and whether that will be north or south of the River Thames.
Once you've pinned down a spot, research the area in as much detail as you can. Think about your commute times to work, and what amenities matter to you the most.
If you're moving with your family, finding suitable schools for your children will be high on the list of priorities. Bear in mind that schools operate catchment areas, which means families living in the immediate vicinity of the school will get first dibs on places.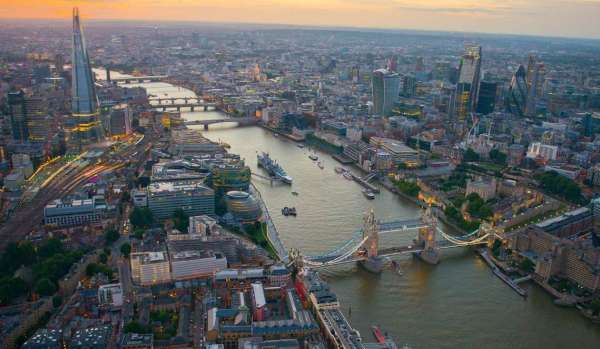 What will it cost?
One of the biggest concerns about moving to London is often the cost. Unsurprisingly, prices for buying and renting homes vary considerably between areas.
Clapham in south-west London is a popular choice for young professionals and families. If you're looking to buy, the current average value in Clapham is £871,000, while the average rent is just over £2,000 per calendar month, according to Zoopla.
If you're looking for something a bit more edgy, you might want to head for Shoreditch in the East End, where homebuyers face average costs of £742,000 and renters pay an average £2,400 a month.
For something more suburban, there's the leafy village of Dulwich, south London, where the average value is just over £753,000, and the average asking rent is £1,900.
All figures are correct at the date of publication. For real-time houses prices, type in the area here – and for real-time London rental prices, click here.
If like for most people, these parts of London lie outside your financial grasp, the good news is, some neighbourhoods are cheaper.
Try Finsbury Park in the north, Walthamstow in the east, New Cross in the south-east, or Streatham in the south-west, for example.
For even tighter budgets, you'll have to venture further out still from the centre to outer London neighbourhoods, such as Enfield in the north, or Kingston in the south-west.
To find out how safe – or not so safe – a London area is, you can apply for an address-personalised report from Zoopla partner, Property Detective at a cost of £9.99.
Get your free removals quote
Start with the AnyVan online tool which provides an estimated cost based on factors such as move date, distance and the size of your current property.
Local authorities
There are two tiers of Government in London – one is city-wide and one is local.
Top-tier administration is co-ordinated by the Greater London Authority (which consists of an elected Mayor of London and the London Assembly), while local administration is carried out by 33 smaller authorities – or boroughs.
South London's Clapham, for example, mostly lies within the Borough of Lambeth, while parts stretch out into the borough of Wandsworth. Shoreditch lies within the Borough of Hackney, with parts occupying the Borough of Tower Hamlets. And Dulwich lies mainly in the Borough of Southwark, but spills into the Borough of Lambeth.
Council tax
Council tax rates vary between London boroughs, and within each borough there are up to eight council tax bands.
Certain boroughs – such as Wandsworth – are known for charging 'cheaper' council tax. Wherever you are looking, make sure you do your research.
Want to know where your council tax payments go? Find out with our guide.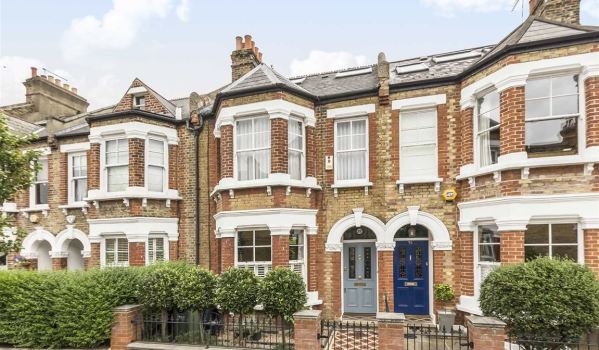 The Move
Journey times: It will take you between two-and-a-half and three hours to drive from Bristol to London (M4), and less than two hours by train (into London Paddington).
Travel down from Manchester, and you'll need just over four hours to go by car (M6 and M1). You could do the train journey into London Euston in around half the time.
If you're relocating from north of the border, the journey by car from Edinburgh to London will take at least seven hours, while the train into London Kings Cross will take between four and five.
Bear in mind that traffic coming into London can become very congested. And once you've hit the capital, don't forget that the congestion charge applies in the centre.
Parking restrictions: Finding a parking space in London is no mean feat at the best of times, so don't leave anything to chance on Move Day.
Do your research in advance to check on parking restrictions at your new address. You will need to contact local authorities to arrange parking permits – or parking suspensions – if required.
Settling in
Once you've relocated to London, you're going to face a heap of bills on top of your mortgage or rental costs. This includes council tax, gas, water and electricity.
With accommodation costs in the capital likely to be taking a bigger chunk out of your monthly budget than they did at your previous home, you need to do everything you can to keep other costs down.
Shop around for the cheapest deals on your utilities – head to uSwitch.com.
Bear in mind, you may also be able to make savings on your Tube, bus and train travel by investing in a monthly – or yearly – travelcard. Visit TFL's website for more information.
Get your free removals quote
Start with the AnyVan online tool which provides an estimated cost based on factors such as move date, distance and the size of your current property.
You may also be interested in…