By

property news team

September 5, 2017
Booked a professional removals firm? Depending on the package you pay for, there are some tasks that won't feature on their list. Here are 12 examples.
1. Packing and unpacking
Unless you've paid for a bells-and-whistles service which involves your removals firm packing and unpacking your belongings, get braced to do this all yourself.
2. Provide boxes
Don't expect your removals firm to provide boxes and tape in this case either. And check whether they will bring protective plastic sheets should the weather take a turn for the worse – or whether this is your responsibility too.
Get your free removals quote
Start with the AnyVan online tool which provides an estimated cost based on factors such as move date, distance and the size of your current property.
3. Sort parking
Sorting parking arrangements for removal vehicles on the day of your Move is also a job with your name on it. While this could simply mean creating enough space on your driveway, it might equally involve you applying for a parking permit or parking bay suspension from the local authority – which you'll also have to pay for.
Bear in mind, if you're using a lorry or large removals van, you might need to factor in two spaces.
Should the removals company incur any parking fines, you'll have to cover the cost of these too – they'll be added to your final bill.
4. Ensuring access
If your new home is down a narrow street which could result in issues with access, you should flag this with your removals firm. But, at the end of the day, it will be down to you find a solution.
Similarly, you should also give them a heads up on other potential pitfalls, such as small doorways and spiral staircases. Note that unforeseen difficulties could result in extra cost.
5. Dismantle furniture
Unless specifically stated and quoted for, your removals firm will not take down curtains, fixtures and fittings, or dismantle self-assembly tables and beds. They will expect such items to be ready to move before they arrive.
6. Un-plumb or plumb white goods
While many removal teams have extensive DIY knowledge, it's not normal to expect your removers to disconnect or plumb in washing machines or dishwashers, either at your old place or your new one.
7. Empty your loft
Most removal companies will only empty a loft if it is properly boarded, has a decent ladder and adequate lighting. If this is not the case, removers may refuse to venture up there to bring items down.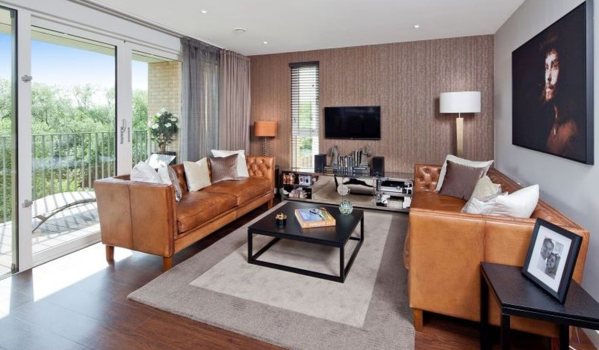 8. Make sure your furniture will fit
While the removals firm will carry the stress of ensuring your furniture and belongings arrive at your new home safely, it's not their responsibility to ensure that it actually fits, so measure up properly in advance.
9. Remove windows to get the sofa in
If you encounter access problems due to door frames or narrow stairwells, it's possible to remove certain types of windows from their frames and pass large furniture such as a sofas through the gap. Don't expect your removals firm to do it though, as their insurance is unlikely to cover them.
10. Look after your children and pets
Your removals firm won't be held responsible for your children or pets, even for 'just a couple of minutes'. Your best bet is to organise a childminder, cattery or kennel well in advance of Move Day.
11. Stay late
If you've got friends and family helping you move, the promise of pizza or beer may persuade them to stay late and get everything done.
However, a removals firm will only do the job they've been paid for.
If it overruns and the firm offers to stay late or even come back the next day, the meter has started ticking – and you should expect it to be costly.
12. Clean…in any capacity
Perhaps most certain of all is that your removals team are not going to roll up their sleeves and clean areas before placing the furniture down. Ideally, you should hire a commercial cleaner that's been and gone before you get there.
You may also be interested in…