By

property news team

February 28, 2018
Choosing which day to move can be a tough – and potentially expensive – decision to make. Here's our guide to picking the best day to move house.
As things progress with the purchase of your new flat or house, you'll need to give some serious thought to Move day itself.
The most popular day for moving house is Friday because it gives you the weekend to unpack and settle in. However, plenty of people prefer the idea of moving at the weekend because of work commitments.
But it could be a false economy. While Saturday or Sunday may be more convenient, the cost of removals might be higher - so it's worth weighing up whether it's more cost-effective to take a weekday off work.
It will also depend on whether you are hiring a removals firm or going it alone, so before it becomes overly complicated, let's take a closer look at the options.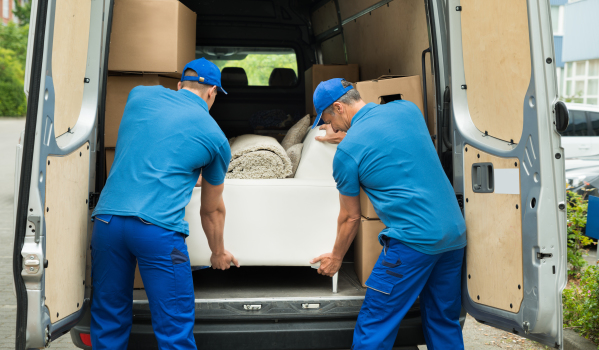 It may not be as cost-effective as you initially think to move on a weekend
The pros of moving on a Friday
You will have the weekend – and two clear days – to unpack and settle into your new home.
As the most popular day to move, it's likely to cause less disruption if you're in a housing chain that dictates you have to be out of your old house and into your new home on the same day.
The cons of moving on a Friday
Removals firms will be much busier and could be more expensive. Some companies may also have limited availability, so you'll need to get organised and book early.
Delays in getting the keys can mean you end up having to pay hefty overtime to your removals firm.
If something goes wrong, you may have to wait until after the weekend to contact your solicitor.
If there's an immediate and unforeseen problem with your new home, finding reliable tradespeople may be tricky and costly heading into the weekend.
Search trusted local tradespeople and compare reviews
The pros of moving on a weekday
Removals firms are likely to be slightly cheaper than at the weekend. Savings that could compensate for the loss of earnings in taking the day off.
If last-minute problems occur, your solicitor, estate agent and bank are likely to be more accessible.
If you have an issue with a service, such as the gas, electricity or phone – or if the boiler isn't working – you can call for help during working hours, and may have someone sent out right away.
Providing you avoid peak-hour traffic, the journey may be quieter and quicker.
The cons of moving on a weekday
You are likely to need to take a day off work to make the relocation.
If you have children, you may need to make additional arrangements for them to get to and from school or nursery.
There is a risk of getting stuck in rush-hour traffic.
Get your free removals quote
Start with the AnyVan online tool which provides an estimated cost based on factors such as move date, distance and the size of your current property.
The pros of moving at the weekend
It can be more convenient.
You already have a day off, so don't have to worry about booking time off work.
Friends and family will be off work, so if you are doing a DIY move, you can enlist helpers more easily.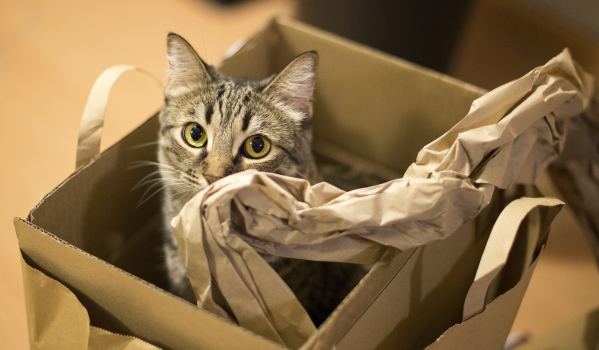 Move on a weekend and you might receive some help with your unpacking
The cons of moving at the weekend
Removals firms may charge higher rates over the weekend if they deem it peak time.
If there's a problem with the gas, electricity, phone or internet, you may not be able to call someone out until Monday.
The roads you are moving to and from might be busier as neighbours will be at home going about their weekend routines. Additional traffic might also make parking to load and unload more difficult.
If you're a private soul, you'll draw more attention from the new neighbours (could also be a plus point for introductions).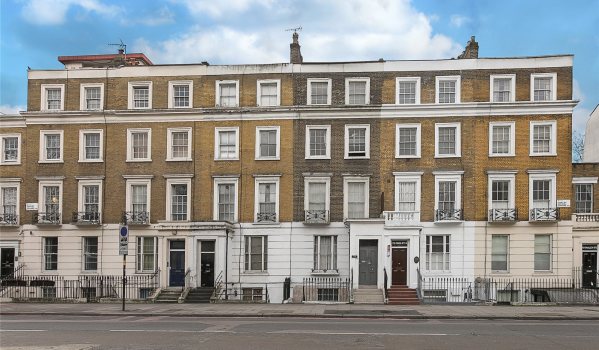 Will your chosen removal day make it easier to park to unload?
Will I have a choice?
If you are only buying – not buying and selling – there is no requirement to move in to your new home on the day you complete.
By contrast, if you are in a chain where all the buyers and sellers funds need to be transferred on the same day, you may not have the option of dictating which day you move. In this scenario, you will probably find the Move is set for a Friday.
Other things to consider:
'Completion day' can change. If you are taking time off work, warn your boss that the day you complete (and the day of your Move), could be subject to change.
Don't underestimate how much time a move will take. Assuming you can do everything in the space of a day might be a mistake.
Don't underestimate the time it takes to unpack. Lots of people want to move on a Friday so they can settle in over the weekend. But bear in mind it often takes longer than you think. If this is the case, and you feel life's been turned upside down, try to accept it is only a temporarily blip and will be back to normal before long.
Be wary of on-the-day delays. If you are completing and moving on the same day (and if you are both a buyer and seller you may not have a choice), understand that several bank transfers often have to take place in order for all funds to reach the the correct accounts. This is usually done through same-day CHAPs payments, so it is worth checking with your solicitor that everything is in place and you have taken all the action you need.
Finally, planing is key...
Whether you end up plumping for a weekday or the weekend, plan every last detail in advance to help things go as smoothly as they can on the day itself.
You might also be interested in: