By

property news team

April 26, 2017
If you've never commissioned a home survey before – or you can't remember much from last time – make sure these common myths don't trip you up.
Myth 1: "I don't need a survey as I'm having a valuation"
If you're buying your home with a mortgage, the lender will carry out a valuation – but this is not the same as a survey.
A valuation is just a cursory inspection (taking around 20 minutes) of the property to check it represents adequate security for the loan.
In fact, some lenders won't even visit the property – they'll carry out a remote 'desktop' valuation instead.
A survey, on the other hand, provides an independent account of a property's condition and highlights any potential problems. It's commissioned by the seller, for the seller's benefit.
Request a call back from GOTO Surveys
Talk to our partner GOTO Surveys to find out which kind is best for you and arrange for a surveyor to visit the property.
01844 355 020 | enquiries@gotosurveys.co.uk
Myth 2: "All surveys are the same"
There are actually three levels of survey which climb in detail and price. These are a Condition Report, HomeBuying Report and Building Survey. The right one of these surveys for you will depend on the property in question and your personal attitude to risk.
Which survey should you choose? Find out here.
Myth 3: "A survey is a legal requirement"
Whether you have a survey on a home you're buying is entirely up to you. It's a good idea though as, if problems are flagged, you can factor the cost of fixing them into your budget or negotiate the asking price down accordingly.
Myth 4: "The surveyor will look in every nook and cranny of the property"
A survey is a 'visual' inspection of a property as a snapshot in time. So, don't expect the surveyor to be lifting carpets, pulling aside furniture, climbing up into the loft or checking fences or outhouses. Only the comprehensive Building Survey will be this thorough.
Myth 5: "The survey will tell me what the home is worth"
Unless you opt specifically for the HomeBuyer Report with valuation (which comes with a market value for the home as well as rebuild costs) your survey won't include a valuation. It will focus just on the condition of the property. If you are buying with a mortgage however, you will have a valuation from your mortgage lender.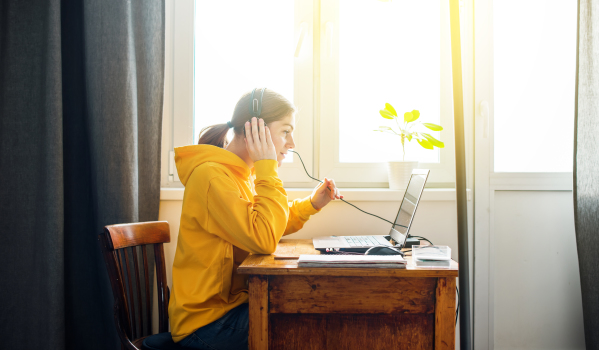 Myth 6: "The surveyor will tell me whether I should proceed with the purchase"
Whatever level of survey you opt for, the surveyor won't offer his or her opinion on whether you should buy the home. Your fee pays only for their time and a copy of the report. The final decision is yours, and yours alone.
Myth 7: "All surveyors need to be a member of RICS"
RICS (the Royal Institution of Chartered Surveyors) is the professional body that regulates and accredits surveyors. But it's not the only body that offers qualifications, so you can still be a surveyor without being a RICS member. Always check your surveyor's credentials though, and make sure they're qualified to carry out the job.
Myth 8: "I'll need to get an EPC on the property separately"
An EPC (Energy Performance Certificate) rates the energy efficiency of a property from A to G (A being the best) and is valid for 10 years.
However, this document is the seller's (or in practice, the estate agent's) responsibility, not the buyer's. It should handed over to you as part of the marketing material.
Why pay more than your neighbours for the same energy? Compare deals now
You might also be interested in...