By

property news team

August 23, 2017
More than 1.5m homeowners every year report rogue traders to the Ombudsman Service. Make sure you're not one of them by taking these 5 simple steps.
Finding the best candidate to carry out work in your home can feel like something of a minefield. So how do you go about sourcing a tradesperson you can trust?
1. Go for someone you know
One of the easiest ways to avoid hiring a rip-off cowboy operator is to opt for someone you already know.
But just being a family member, friend or 'friend of a friend' shouldn't be enough. Choose someone you have a personal proven track record with. Perhaps they have fitted shelves in your home, painted a room, done your grouting or mended your guttering.
And don't let familiarity stop you from drawing up contracts and agreeing costs upfront. Just with any other agreement, this should be written down, dated and signed by both of you.
2. Get personal recommendations
If you don't know a trustworthy tradesperson yourself, speak to friends, family members, neighbours and colleagues to get their referrals.
A good word-of-mouth recommendation is worth its weight in gold, plus it's possible to inspect the work they've carried out in person.
3. Check out Plentific
Check out Zoopla's partner Plentific, where you can find the details of trusted local tradespeople, and compare reviews from previous customers.
This site covers a range of home services including builders, electricians, plumbers, carpenters and painters – and lists their qualifications and experience. To be on the site, all professionals need to carry an insurance-backed guarantee.
Search trusted local tradespeople and compare reviews
4. Look for assurances
Other schemes which offer a layer of protection include:
Trustmark.org.uk – this Government-endorsed scheme requires tradespeople to sign up to a strict code of conduct. The site carries a large database of accredited individuals across a wide range of trades.
5. Carry out a Google search
When considering any new tradesperson, check for negative reviews online and on social media. More than one post from a disgruntled customer could be cause for alarm. A handy tip is to search for the person alongside the word 'complaint' on Google.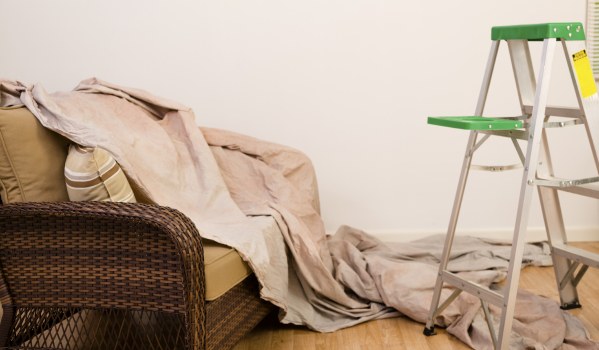 6. Avoid cold callers at all costs
Whatever you do, steer clear of anyone who knocks on your door and points out a small problem. Reputable tradesmen will not cold call.
Top tips when hiring handyman
Start early – get in touch with tradespeople as soon as possible once you know you want a job doing. Some require a few months' notice.
Compare quotes – always get at least three fixed-price quotes, and clarify the position on VAT. Set out a detailed, clear brief when requesting quotes. Ask a tradesperson who gives you a more expensive quote why their price is at that level.
Collect references – request references and follow them up. Any reputable tradesperson will be happy to supply them. Speak to previous customers about their experiences, or read their reviews online.
… and qualifications – ask to see evidence of qualifications and training. For example, anyone working on gas appliance should be Gas Safe registered, while someone undertaking electrical installation projects should be NICEIC or ELECSA registered.
Find out what they're a member of – check whether the tradesperson is a member of a professional trade association or endorsement scheme – or registered with an Ombudsman.
Draw up a contract – ask for a contract with start and completion times and agreed payment terms before work begins. Make sure you get clarity about any extra work that crops up once the job has been started and how much it will cost.
Check they are insured – make sure the tradesperson carries full insurance that will protect your property. Check for warranties and guarantees.
Agree a payment schedule – and release payments at agreed stages of completion. While it's common for builders to expect an initial deposit, never pay in full upfront. Always keep some back until the work is done and any snagging problems are rectified.
Think about your payment method – while you may be tempted to pay a tradesperson cash-in-hand, in exchange for a cheaper price, you should always use a safe payment method. Plentific, for example, allows homeowners to find and pay tradesmen securely online.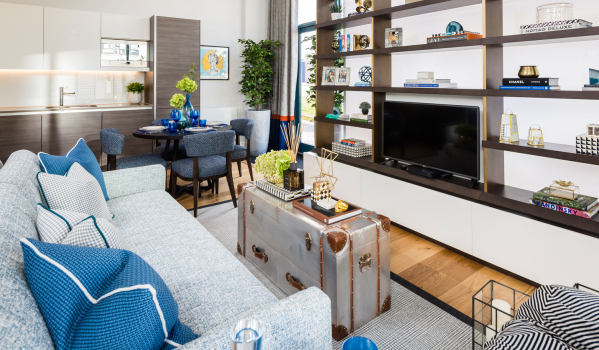 What if things go wrong?
Even after the most thorough checks, things can sometimes go wrong. But you should be able to get the issues fixed – or at least get some of your money back.
Contact the tradesperson directly and see if you can reach a solution. Follow it up in writing, be fair, and give them time to respond.
See if there is a dispute resolution scheme you can go to, as this may mean you can settle a disagreement without taking legal action.
Once you have given the tradesperson eight weeks to resolve your problem, if you are still unable to reach an agreement, you can escalate your complaint to the resolution scheme's independent Ombudsman.
If you think a tradesperson has broken the law or acted unfairly, report them to Trading Standards.
You may also be interested in…