By

property news team

November 7, 2019
Set to move into your new home but worried the weather could take a turn for the worst? Try these tips on how to prepare your property for the winter.
Winter is coming, and if you're in the process of buying a new home, the colder and wetter weather will likely be in full swing by the time you finally get the keys.
The UK has faced several large storms in the past few years, including the 'Beast from the East', which wrought havoc in many areas, and left a lot of homes flooded. But there's no need to fret. There's still time to batten down the hatches.
The key is to take action as soon as you have moved into your new home to check the property is prepared for winter. This will help you avoid a big repair bill for weather damage.
Here's our guide to giving your new pad a seasonal health-check.
1. Clean out the gutters
Gutters play an important role in keeping rainwater off the roof. If they become clogged or broken, leaking or overflowing water can damage your roof and walls.
To avoid this, make sure the guttering is free of moss, leaves and other debris.
Also ensure that guttering is secure, as guttering weakened by age and lack of maintenance can fall in high winds, heavy rainfall and snow.
The gutters will lead to the drains, so check they are not blocked too.
2. Give external pipes the once-over
Check external pipes, taps and hoses and make sure they are drained, turned off and insulated to prevent freezing.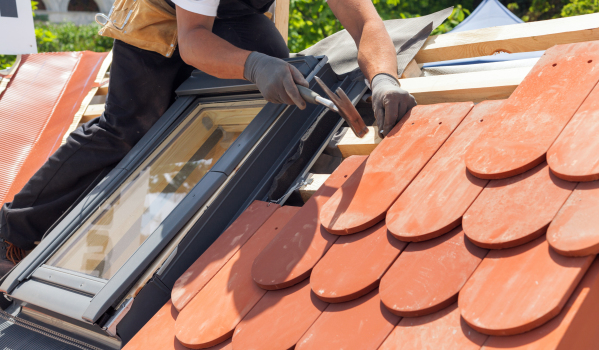 3. Have your roof inspected
Ask a professional to inspect your roof – both inside and out. They need to check for loose or missing tiles, cracks and other gaps where water could seep through.
They also need to ensure the chimney is not leaning or damaged, and that the lead flashings between the stack and roof are in good condition.
If any repairs are needed, get a professional to carry out the work as soon as possible.
In addition, check your TV aerial, satellite dish and any solar panels are securely fixed and in good repair.
4. Give outbuildings the once-over
Examine outbuildings such as garages and sheds and make sure they are in good nick. Consider repainting window frames to protect from winter weather.
5. Check your fences
Cast your eye over garden fences and walls to ensure they are sturdy and in good condition.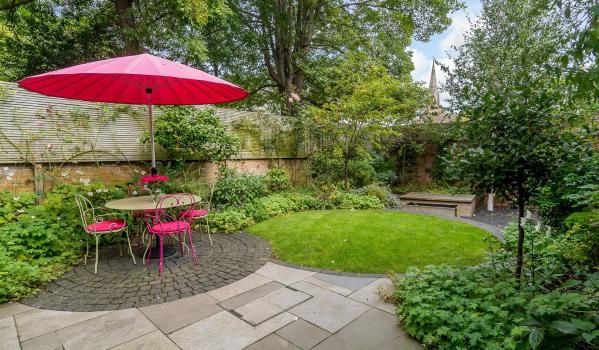 6. Trim back trees
If there are trees near to your home, trim back overhanging branches to prevent your property from getting damaged if they fall in bad weather.
7. Store garden furniture
Where possible, store items of garden furniture and things that aren't tied down – such as trampolines, bins and plant pots – to stop them from being blown around.
If you don't have space to store things, move them to a more sheltered part of your garden.
8. Get the chimney swept
If your new home has a chimney, it's well worth getting it swept to remove any debris, such as soot, birds' nests or cobwebs that could cause a fire or restrict air-flow.
It will give you the peace of mind of knowing everything is as it should be – and that you can enjoy a fire burning safely all winter.
Look for a sweep registered with the National Association of Chimney Sweeps. You should expect to pay around £50.
9. Inspect windows and doorframes for draughts
Take a look at your window frames and sills and fill any cracks. Consider a fresh coat of primer to help prevent water and frost damage. Wood hardener products are available if wooden sills or frames show early signs of rot.
You can also fit a weather seal on the bottom of the front door and insulate your letterbox. Invest in a doormat to stop pets (and people) from treading mud through the house.
10. Get the boiler serviced
A lot of boilers break down each year, with most call-outs in the winter.
With this in mind, you should get your boiler serviced as soon as you move into your new home to check it's in good condition and operating safely and efficiently.
This is particularly important if your boiler hasn't been checked in the last 12 months. Always use a registered engineer and allow around £100 for a service.
You should also have your central heating and gas fires checked to ensure they are working safely.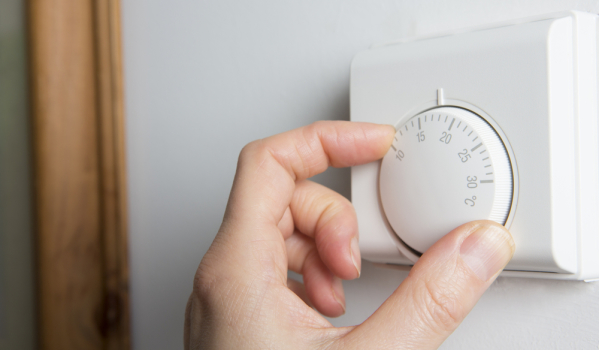 11. Take steps to avoid burst pipes
Plummeting temperatures can cause freezing water to burst pipes, leaving you without water for drinking, cooking and washing.
You can reduce the risk of this happening by wrapping up pipes and water tanks with lagging, and by fixing dripping taps, as even a small trickle can result in a frozen pipe.
Also make sure you know where the stopcock is so you can turn it off in an emergency.
12. Make sure the loft is insulated
Check the loft is insulated properly, but also that it has sufficient ventilation.
13. Check alarms are working
Check batteries in smoke alarms and carbon monoxide alarms. If you haven't got alarms, make it a priority to get some.
14. Find a reputable tradesman
If you do need to get checks carried out – or home maintenance done – it's important to find a tradesman you can trust.
You need someone with the skills, knowledge and experience to do a thorough examination of your property and carry out any repairs.
Ask for recommendations from friends, family members and work colleagues, and check out trade associations, such as the Federation of Master Builders or the Government-endorsed Trustmark scheme. You can read more at: Is my tradesman insured?
15. Make sure you have the right insurance in place
With winter weather looming, it's essential you take a few minutes to ensure you have the right level of home insurance in place.
This will help you avoid any nasty bills to repair damage over the winter months.
To find out more about this cover read: Home Insurance: What is it and why you need it?
You can compare quotes for home insurance at uSwitch.
Remember that with most policies, it is your responsibility to ensure the property is in a good state of repair.
16. Keep important numbers to hand ahead of the winter
Save the number of your insurer in your phone, along with other useful contacts, such your energy suppliers, plumber and heating engineer.
You might also be interested in...