By

property news team

July 24, 2017
When you move house, your TV licence won't automatically move with you. Find out what you need to do with our guide.
When you move, you'll have to remember to transfer all your bills to your new address – but one which is all-too-easy to overlook is your TV licence. You might think it automatically moves with you, but this is not the case.
Moving home and your TV licence
You'll need to change the address on your licence – which you can do online up to three months before Move Day.
It's a simple process requiring just your last name, TV licence number (find this on your current licence, bank statements or any letter or emails from TV Licensing) and existing licensed address.
Once TV Licensing has received your new address, it will transfer across your existing TV licence. Your licence number will stay the same.
Is a TV licence necessary?
While a TV licence might not be top of the priority list when you're mid-Move, penalties for not having one can be hefty.
If you are found to have been watching, recording or downloading programmes illegally, you could face a fine of up to £1,000.
In the past, you only needed a licence if you had a TV. But, more recently the rules have got a lot more complicated.
Here's our quick guide to staying on the right side of the law.
A licence is compulsory if:
You want to watch or record live TV broadcasts on any channel
You want to download or watch any BBC programmes on iPlayer. This includes live, catch-up or on demand.
It's important to note that this applies to any provider you use – and any device including a laptop, computer, tablet, smartphone and games console.
How much does it cost?
A standard TV licence costs £147 a year. You can pay upfront, quarterly or monthly, although the latter two options carry a small premium.
There are a number of ways you can pay, including direct debit, bank transfer, credit and debit card and even your local PayPoint. You can also pay by cheque or postal order, or with a TV Licensing payment card or savings card.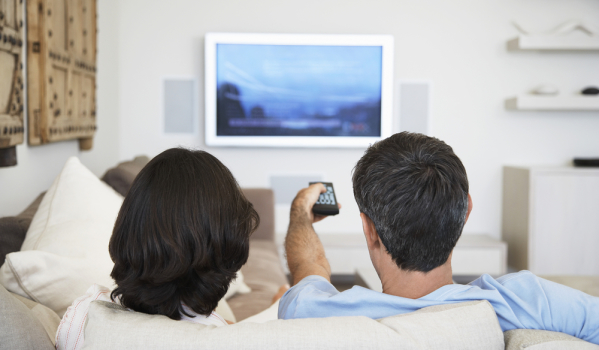 When don't I need a licence?
If you only watch content after it's been shown on television, you do not need a TV licence – with the exception of iPlayer.
This means you are fine to watch TV programmes downloaded – or streamed after broadcast – on catch-up services, such as ITV Player, All4 and My5. You can legally use all of these services without a licence, so long as you are not using them to watch live TV.
However, a licence is required to watch live, catch-up or on-demand content on iPlayer.
Other scenarios where you don't need a licence
You don't need a licence if you're streaming on-demand movies or TV shows on Netflix, YouTube or Amazon Instant Video.
There's also no need for a TV licence if you're watching recorded films and programmes on DVD or Blu-Ray.
What if someone at my new address already has a licence?
TV licences apply by address, not individual. So if the next home you are moving in to will be occupied by someone who already has one, you'll be covered. You can cancel your existing licence up to two weeks before you move.
What if I don't own a TV?
You might think you need a licence if you haven't got a TV. But, as set out above, you could still need one for other devices if you use them to watch and record programmes. This could include a desktop computer, laptop, mobile phone, tablet, games console, digital box, DVD, Blu-ray and even a VHS recorder.
Cancelling your TV licence
If you don't watch or record live TV on any device – and if you don't use iPlayer – you can let TV Licensing know, and save yourself £147.
In this case, you will need to cancel your payment and fill out a No licence needed form online.
However, be completely sure you are within your rights. Figures suggest that fewer than 2% of households only watch catch-up TV and therefore don't need a licence.
Could you be eligible for a free TV licence?
If you're aged over 75 – or live with someone who is – you can get a licence for free. If you are registered blind you can get a 50% concession. Again, this applies if you live with someone who is blind too.
Watch out for scams
When applying for – or renewing – a TV licence, be wary of any emails which claim to come from TV Licensing – especially if the message is telling you about a refund.
These emails are likely to be 'phishing' emails and if you click on the link in these messages, you are at risking of handing your details to fraudsters.
TV Licensing will never email you requesting bank details or personal information.
Also, be aware of copycat websites when you apply for or renewing your TV licence. These can appear legitimate, but are cleverly designed by criminals to trick you into handing over your details.
Always check you have typed in the correct web address, and are on the official TV Licencing site (Tvlicensing.co.uk).
You may also be interested in…