By

property news team

August 21, 2018
If you're in the process of handing over up to six weeks' rent to be placed in a deposit protection scheme and concerned over how it will be handled, here's what you need to know.
What is a tenancy deposit?
A tenancy deposit is a refundable charge paid at the start of your tenancy – often alongside your first month's rent. This fee should be paid back to you at the end of your tenancy provided you have abided by the terms of your tenancy agreement.
What is a tenancy deposit protection scheme?
It's a way of keeping your deposit safe until your tenancy comes to an end. By law, if you rent a property in England or Wales on an Assured Shorthold Tenancy contract that started after April 6, 2007, the deposit you give to your landlord (or lettings agent) must be held in one.
How many tenancy deposit schemes are there?
There are three Government-backed tenancy deposit protection schemes that can be used. They are independent bodies which offer protection should any disputes arise at the end of the tenancy.
Your landlord can choose to put your deposit in any one of these three schemes (separate schemes operate in Scotland and Northern Ireland) and as a tenant, you will receive paperwork showing details of the amount of cash being held - and the scheme where it is located.
I'm not sure where my deposit is protected. What can I do?
If you are not sure where your deposit is protected, you can check with each of the schemes.
For DPS go to: https://myaccount.depositprotection.com/#tenancy/checkDepositStatus
For TDS go to: https://www.tenancydepositscheme.com/is-my-deposit-protected.html
For MyDeposits go to: https://www.mydeposits.co.uk/tenants/deposit-checker/
There are two different types of protection within each of the deposit schemes :
Custodial – this is where your landlord pays your money into a deposit scheme for the duration of the tenancy.
The service is free for landlords to use because the deposit scheme earns interest by holding the money.
And this money is used to run the scheme. For example, TDS states on its website that it is a 'not-for-profit provider' and that it 'reinvests its surpluses to improve services and to help raise the standards of the private rental sector through its charitable foundation.'
Insured – this is where your landlord registers your deposit with a scheme but keeps hold of the deposit in their own account for the duration of the tenancy.
The landlord pays a one-off fee per tenancy to prove the deposit is protected. This is like an insurance premium. The cost varies between schemes but it's usually around £20-£30 a year. With this option, the landlord can use the deposit to earn interest.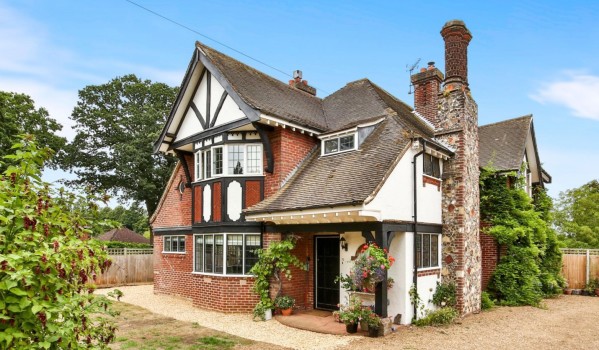 What do the two different types of protection mean for me as a tenant?
It shouldn't make any difference to you as the tenant whether your landlord opts for 'insured' or 'custodial' as you should not be charged.
What do the two different types of protection mean for landlords?
It is worth noting that in some cases, lettings agents may charge landlords a fee to set up and use a tenancy deposit scheme – and costs can be quite hefty.
Fees are more likely to be levied for an insured scheme. This should not affect you as a tenant, but is something to be aware of.
What happens when I lodge my deposit?
Your landlord must put your deposit within their chosen scheme – and give you the paperwork – within 30 days of receiving it.
Your deposit is then protected for the duration of your tenancy, irrespective of how many times it is renewed – provided it is with the same landlord or lettings agent.
At the end of the tenancy, your landlord is typically required to return your deposit within 10 days – provided there are no disputes (see below). Generally speaking, the money will be paid straight into your bank account. If payment is via BACS transfer, you may need to wait three days for it to clear.
A landlord should return your deposit in full at the end of your tenancy unless they are entitled to make deductions. This may be the case if you fail to meet the obligations set out in your tenancy agreement.
Why might a landlord make deductions?
Some of the common reasons for a landlord making deductions include:
If the tenant has not paid rent
If the tenant has caused damage to the property
If the tenant has lost anything
If the tenant has not left the property clean
If there is some other form of financial loss
Crucially, deductions should be realistic, and the amount claimed by the landlord must reflect the genuine cost of any works or loss they have endured.
Read more at: Can my landlord withhold my deposit?
What action can I take if I don't agree with the deductions?
If you think the deposit you get back is unfair, you should first speak to your landlord. But if you can't reach an agreement, you have recourse to a free, impartial dispute resolution service.
This complaints body is available through any of the three tenancy deposit schemes. The service is free and designed to resolve disagreements without you needing to go to court. The onus is on the landlord to justify their reasons for withholding your deposit.
Is there anything else I can do?
If you're still not happy with the outcome, you could consider separate court action. But note that this could quickly become costly and should only be viewed as a last resort.
If you are looking for help, Citizens Advice and Shelter are both good sources of information and advice.
Won't I miss out on interest by using a deposit scheme?
A recent report published by the Centre for Policy Studies (August 2018) found the average renter loses more than £300 per tenancy due to lost interest and inflation because of participation in the existing deposit protection schemes.
The think-tank also said that forcing tenants to pay large upfront deposits means many people struggle to move between properties.
It adds that they also lose out on accruing interest on their money which instead is retained by their landlord or letting agency – and often face a real struggle to receive their money back.
Compare insurance** quotes for your new home
What is the future of the deposit system?
Consumer body Which? recently published a report calling for reform – or possibly even replacement – of the current cash-based deposit system for private rental tenants.
It suggested alternatives such as new, insurance-style options or the direct transfer of deposits between properties.
This came after the organisation found just under a third of people moving from one privately rented property to another in the past two years had to pay a new deposit before their old one was returned.
Which? described this as evidence of the 'broken deposit system.'
The protection schemes were quick to respond. Eddie Hooker, the chief executive of MyDeposits, said that since their introduction 12 years ago, deposit protection schemes have 'consistently delivered a good service for the majority of tenants.'
He added: 'While I recognise the systems and processes of deposit protection may need updating to deal with today's rental market, having carried out extensive research, I do not believe that overhauling the current system in favour of, for example, no-deposit insurance alternatives, offers any greater protection for tenants.'
He adds that options such as deposit loans, custodial-only schemes or deposit passporting could address affordability issues and offer tenants greater control while continuing to give landlords the confidence to remain in the buy-to-let market.
The Centre for Policy Studies has also called on the Government to endorse an insurance-based model.
You might also be interested in...