By

property news team

March 21, 2019
When you take on a new rental home, deposits required can run into thousands. So make sure you maximise your chances of getting every penny back.
We've all heard the stories of landlords withholding deposits at the end of a tenancy, or making unfair deductions.
But, given that you may hand over four – or even up to five – weeks' rent when you move into a new rental home, you'll want to be sure of getting that cash back when you move out again.
Here's how to maximise your chances.
Where will your deposit be held?
So long as your contract is an Assured Shorthold Tenancy Agreement, the law states that landlords must safeguard your deposit in one of three Government-backed deposit protection schemes.
And you must be given information about which scheme is being used.
In England and Wales your deposit can be registered with the Tenancy Deposit Scheme, the Deposit Protection Service or MyDeposits. There are separate schemes in Scotland and Northern Ireland.
Find out more about the different Tenancy Deposit Schemes
When you leave the property, your landlord must return your deposit – minus any deductions – usually within 10 days.
Why will money be deducted?
There are a number of reasons why a landlord may make deductions at the end of a tenancy. For example, if there is unpaid rent, you have caused damage or lost anything, or not left the place clean.
Disagreements over cleaning and damage to the property are the most common causes of disputes.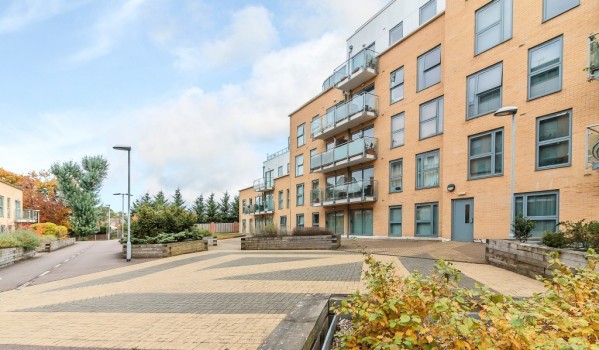 When is a deduction not legitimate?
A landlord cannot deduct money from your deposit for certain things:
General wear and tear, such as faded curtains and scuffs on the walls. But be warned. This phrase can be open to interpretation.
To fix any existing damage that you've already drawn the landlord's attention to. This might apply to a leak which worsened over time, and led to damage on the ceiling.
Tips to help you avoid potential problems
At the outset...
At check-in, make an inventory list with the landlord, and take pictures of the items on it.
Check out the condition of all fixtures and fittings and report any damage that needs to be repaired. This includes pre-existing wear and tear on the property, such as stains and scuffs.
Get everything signed by your landlord.
During the tenancy...
Take good care of the property and its contents and keep the place clean and tidy.
Stick to the terms of the tenancy agreement. This includes treating the property well and reporting any damage or maintenance required. It could also mean more specific rules, such as not putting nails into the walls, or keeping the garden well maintained.
Whatever you do, pay your rent on time. And bear in mind the payment date is when the rent should land in your landlord's account, not when it should leave yours.
At the end of the tenancy...
Understand any specific conditions you need to meet to get your deposit back. For example, your agreement may state that you need to get the carpets deep cleaned, or the windows cleaned both inside and out.
Do all you can to make sure everything is just as it was at the outset so you can pass the inventory check.
Attend the checkout process so you can inspect the property along with your landlord. That way, you may be able to come to an agreement over the deposit return.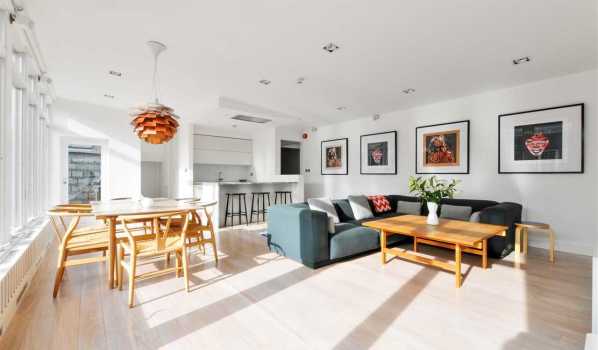 If you fail to meet the obligations set out in your tenancy agreement, your landlord is within his or her rights to make deductions from your deposit.
However, these should be realistic, and the amount claimed must reflect the genuine cost of any works.
How to dispute deductions
If you have met your obligations – including cleaning the place to the required standard, and you have not damaged or lost any items – you should get your full deposit back.
If you feel your landlord is claiming more than you believe is fair, you can challenge them. Here's how.
Speak to your landlord – communication can be a simple but effective way of stopping a minor disagreement from becoming a formal dispute.
Contact the relevant tenancy deposit scheme – if you can't reach an agreement, it's time to get in touch with its Alternative Dispute Resolution service. This is a complaints body which helps to settle disagreements. You don't have to pay for this service, and the onus is on your landlord to justify their reasons for withholding your deposit. The service will gather information from both you and the landlord. Once a decision has been made, both you and your landlord must accept it.
Take legal action – if you are still not happy with the outcome, you can take your own legal action. But this might be costly, so should only be considered as a last resort. For help at this stage, try Citizens Advice and Shelter.
You may also be interested in…
Q&A: Tenancy deposit schemes - Want to know where that four (or even six) weeks' rent you've paid as a deposit will be kept during your tenancy? Find out with our Q&A.
Rental paperwork – debunked - Found the perfect home to rent? Now get to grips with the plethora of paperwork about to come your way.