By

property news team

May 1, 2019
Want to know where all that cash you've paid as a rental deposit will be held during your tenancy? Find out with our Q&A.
If you rent a home in England or Wales on an Assured Shorthold Tenancy contract, the deposit you hand over to your landlord (or lettings agent) must, by law, be held in a government-backed deposit protection scheme.
So what are the schemes and how do they work?
Q. What are deposit protection schemes?
A. There are three separate schemes backed by the Government. These are the Deposit Protection Service (DPS), the Tenancy Deposit Scheme (TDS) and MyDeposits. Your landlord is free to choose which one to use.
Separate tenancy deposit protection schemes operate in Scotland and Northern Ireland.
Q. How do the schemes work?
A. Each of the schemes offer what's known as an insured and a custodial option.
Insured is where your landlord registers your deposit with a scheme but keeps hold of it themselves for the duration of the tenancy. They'll have to pay a nominal fee of around £25 a year for the service.
Custodial – as it says on the tin – is where your landlord pays your deposit into a scheme for the duration of the tenancy. This service is free to use because the scheme will keep the interest earned on the balance.
However, as a tenant, the type of scheme your landlord plumps for shouldn't make any difference. Either way, your deposit will be protected.
Q. How long will my landlord have to lodge my deposit?
A. Landlords must place your deposit with their chosen scheme and provider, and give you the paperwork, within 30 days of receiving it.
Q. How long is the deposit protection scheme valid for?
A. Your deposit will be protected for the duration of your tenancy – no matter how many times it's renewed – so long as it's with the same landlord or lettings agent.
Q. What happens to my holding deposit?
A. Before you signed the rental agreement, you may have paid an initial holding deposit to reserve the property. Landlords are not obliged to lodge this money with a deposit protection scheme but, as soon as it becomes part of the deposit, they will be.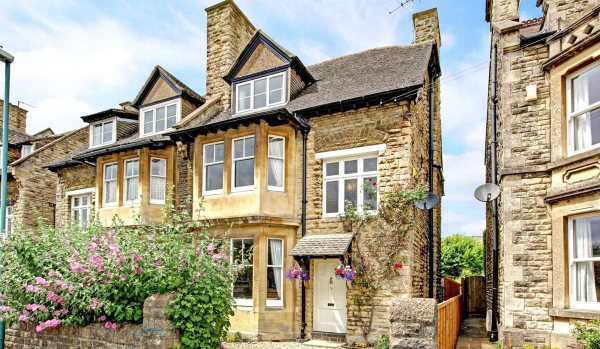 Q. What should I do if my landlord hasn't used a tenancy deposit scheme?
A. First, check your contract is definitely an Assured Shorthold Tenancy agreement – if it's not, your landlord doesn't have to use a scheme.
If it is, give your landlord reasonable opportunity to protect your deposit.
If it still doesn't happen, you can apply to the local county court at any time during your tenancy. The court can then order your landlord to either pay the deposit back to you or put it with a custodial scheme within 14 days.
Q. What happens at the end of the tenancy?
A. Your deposit, minus any deductions (such as for damage, missing items or unpaid rent) will be returned to you within 10 days.
The money will usually be paid straight into your bank account. However, if payment is via a BACS transfer, you might need to wait three days for it to clear.
Q. What if I don't agree with the deductions?
A. If you think the deposit you get back is unfair, each of the three tenancy deposit schemes offers a dispute resolution service known as the Alternative Dispute Resolution.
This is a free service designed to resolve disagreements without the need to go to court. Your case will be judged by an independent adjudicator and you won't have to deal directly with your landlord.
The onus is on them to justify their reasons for withholding your deposit.
Q. What if I'm still not happy with the outcome?
A. You may have to take your own legal action. But the local Citizens Advice office is a good place to start.
Q. Can I release my deposit before my tenancy ends?
A. You can. Businesses like Zero Deposit provide an alternative to the traditional deposit, whereby you purchase a guarantee which covers the full cost of your deposit. It costs the equivalent of one week's rent to buy a guarantee; this service exists for tenants moving into a new property, as well as those seeking to release their deposit within an existing tenancy.
You might also be interested in...