By

property news team

January 31, 2018
Moving can be stressful enough – but just hiring a van for the first time can also feel daunting. Here are some useful tips.
If you've never hired a van before, you might be at a loss to know where to start. The key is to sort out the right vehicle early to avoid the stress of trying to organise things at the last minute.
Pick a reputable company
For DIY moves, hire a van from a reputable hire company. Big names include Thrifty, Enterprise and Europcar, but also ask friends and family for local recommendations.
What size van do I need to move house?
Selecting the right-sized van can be tricky – too small and you may need to make more journeys, but too big and you could find it hard to park.
Your van-hire company should be able to tell you what size vehicle you need to move all your stuff.
If you're not sure, the best bet is to go bigger. You will get used to it and it will mean fewer trips.
One of the most popular types of van is the Transit van – for its size and value for money – while the Luton Box van is another good option for DIY removals.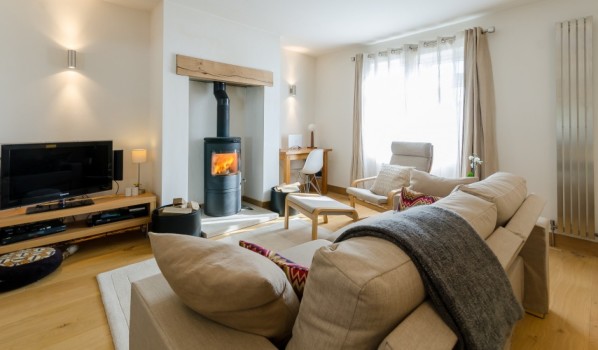 Do I need a HGV licence?
You can drive a van up to 3,500kg with a standard car driving licence. This means you don't need a HGV licence for vans such as the Transit or Luton.
However, licence requirements change as you go up in size.
To hire a van, you will usually need to have held a full UK licence for at least two years.
How much does it cost to hire a van?
While prices vary from one firm to the next, clearly a smaller van will be cheaper to hire, and cost less to fill with fuel. It can also often be cheaper to book vans on weekdays, though some firms do offer a 'two-day' hire deal at the weekend.
Whatever size of van you settle on, make sure you understand the charging structure, as some van-hire companies offer unlimited mileage, but others will charge for mileage after a fixed allowance. If you are going to be making a lot of trips, unlimited mileage will work out better value.
Get prepared with the right paperwork
Aside from a valid driving licence, the other piece of paperwork you will need to show the van hire company is a 'check code' or 'verification code' from the DVLA.
This enables you to share your driving record with someone – in this case, the van hire company.
To obtain this code, you will need your driving licence number, your National Insurance number, and the postcode on your driving licence.
Also check if the van-hire company requires any other paperwork, such as proof of address and bank statements.
Things to sort in advance
Access – check there is access for your chosen vehicle at both ends of your journey.
Parking – ensure you can park at both your existing home, and your new house or flat when you get there with all your stuff. If you need a parking bay suspension at either end, you will need to apply to the relevant local authority up to 10 working days in advance. If you are paying for parking, make sure you come armed with plenty of coins for parking meters.
Insurance – find out if the van-hire company offers insurance within the quoted price. It's important to have cover for damage, theft or loss during the hire period. Also check for any excesses. Note that you may be covered on your household contents policy while moving house – so check the Ts and Cs.
Breakdown cover – it is worth getting breakdown cover so you don't have to worry about getting stranded at the side of a motorway with all your worldly belongings while you wait for a recovery vehicle.
Fuel – check whether the vehicle takes petrol or diesel. Getting this wrong could be a very costly mistake.
Delays – always overestimate how long the Move will take. Make allowances for delays.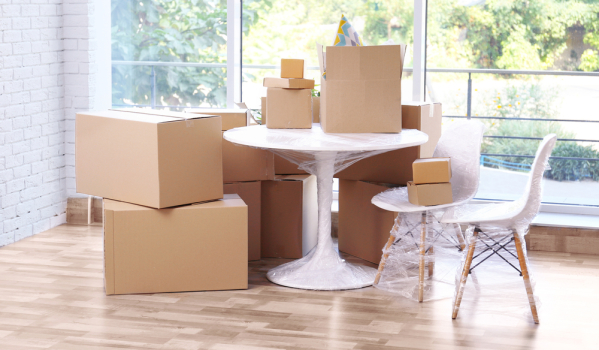 What to do on Move Day
On Move day itself, collect your van as soon as the depot opens to get full value for money. You will need your driving licence handy to show the hire company, as well as your DVLA 'check code.'
Listen carefully to any instructions given to you.
Carry out a thorough check of the vehicle – both inside and outside. If there are scuffs, scratches, dents or damage, alert the staff member to these – and note them down on the hire agreement – before you drive away.
How to pack a removals van
When doing a DIY move, it's important to load your van as efficiently as possible. A well-packed van will also reduce the risk of your stuff getting damaged in transit.
Think carefully about how items will fit best together. This will help you maximise space and reduce the amount that items can move.
Bring items out into the open so you can pick and choose items based on size and weight.
Dismantle furniture where possible to make better use of space.
Put the heaviest objects – such as sofas and wardrobes – on the floor towards the front of the van.
Make good use of padding to protect things and wedge items in.
Don't store heavier boxes on top of lighter ones.
Check that nothing can move. A few ratchet straps can help with this.
Tips when driving a van
If you've never driven a van before, you will need to make a few adjustments to your usual driving style. Bear the following in mind:
You will need to get used to reduced visibility, bigger blind-spots, and not having a rear-view mirror.
Always have some guide you back when reversing.
As some vans will be quite high, you will need to watch out for low bridges, trees or wires when driving these vehicles.
Note that a van will be heavier than a car – and especially when loaded. Stopping times will be longer, so you need to drive more carefully.
Driving more slowly – and especially on windy roads – will help you avoid breakages.
When it comes to parking, you will need to find a big enough space to park in.
Get your free removals quote
Start with the AnyVan online tool which provides an estimated cost based on factors such as move date, distance and the size of your current property.
Van hire versus paying a removals company
While big savings can be made by opting for a DIY move. But you need to think about the downsides as well.
For example, without the help and expertise of a skilled removals team, you will have to deal with all the admin and logistics of the materials, packing, transportation, loading and unloading yourself. You also risk your belongings getting damaged in transit.
By contrast, by paying a reputable and reliable removals firm to do things for you, you will get complete peace of mind, and keep stress on Move Day to a minimum.
If you decide against going it alone, you can try Zoopla's partner, AnyVan, which provides a free upfront estimated quote for the job based on factors such as move date, distance, and the size of your current home.
You might also be interested in: