By

property news team

January 31, 2018
Want to make sure your new rental home is energy-efficient? We show you how.
Thinking about your energy usage might not feel like the most pressing issue when you first move into your new rental property.
But, given that gas and electricity bills can take a hefty chunk out of your finances, it's important to understand how energy-efficient your new house or flat really is.
And one of the best ways to do this is with an Energy Performance Certificate (EPC).
Is an EPC required for a rental property?
When you buy a property, the law requires that you are given an EPC. What you might not realise is that the same rules apply if you are renting.
An EPC is a legal requirement for a tenant, and all adverts for a property for rent must include the EPC rating.
Tenants must be provided with a free copy of the EPC at the earliest opportunity – and ideally at the initial viewing.
When did EPCs come into force?
EPCs were introduced in England and Wales in England back in August 2007 as part of the government's controversial Home Information Packs (HIPs). While HIPs fell by the wayside just a few years later, the EPC survived.
The law which requires that one of these documents be given to anyone buying – or renting – dates back to 2007.
If your landlord bought the property at any time since 2007, an EPC will already have been commissioned, but bear in mind they only have a shelf life of 10 years.
What does an EPC do?
The aim of an EPC is to show how much energy a property uses, and how it rates in terms of energy efficiency.
In other words, it shows the running costs for the property, along with its environmental impact.
One of these certificates gives a property a rating from A (most efficient) to G (least efficient). On the document, A is denoted by dark green, while G is denoted by red.
Generally speaking, a brand-new home is likely to have a high rating.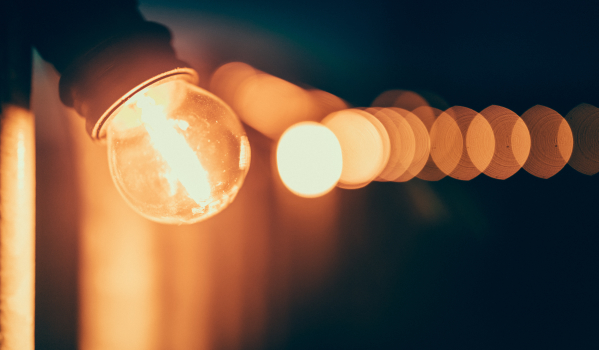 What does a 'D' rating mean on an EPC?
A 'D' rating is quite a low rating in terms of energy efficiency – though it's also fairly common. Older homes tend to have lower ratings of around D or E.
How is an EPC band calculated?
There is a standardised way in which energy efficiency and running costs are calculated. This is based on the standard consumption of energy, and also the cost of energy at the time the certificate is issued.
The calculation for the overall energy efficiency ratings graphic is relative to the square metre of the property.
What other information does an EPC show?
In addition to the banding, an EPC sets out what the estimated costs will be for heating, lighting and hot water, both in its current condition – and after recommended 'green' improvements.
Don't just file it away
While you may be tempted to stick the EPC for your rental property with the rest of the paperwork, it's important to keep it to hand – and to read it.
Here are 8 points to look out for on an EPC.
This way, you'll get a much better idea of whether energy-efficient improvements – such as loft and cavity wall insulation, draught proofing and double glazing – are already in place.
It will also help you get a steer on what measures would make the property more efficient and cheaper to run.
Taking action
While a few of the items in the EPC will be under your control as a tenant – such as the amount of energy used – others will be outside of your control.
Despite this, it's still useful to have this information to hand, as you can then speak to your landlord, and seek their permission to make improvements.
As a tenant you have a right to energy efficiency at your home – and your landlord should assist you in achieving this. In fact, as of April 2016, the law says that tenants who request to make reasonable energy efficient renovations can't be refused.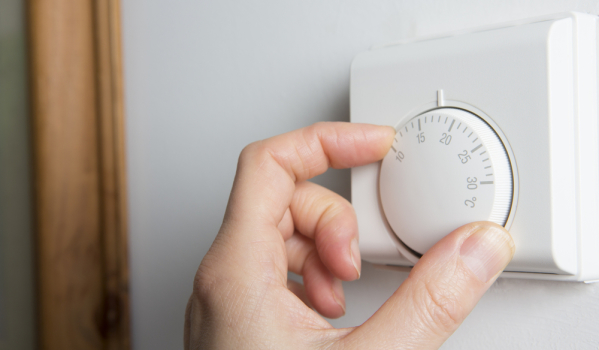 How long does it take to get an EPC?
As a tenant, you must be shown the EPC at the first viewing – or at the earliest opportunity.
If your landlord or letting agent needs to get hold of a copy, they may be able to do so at the DCLG website. Searches are carried out by postcode.
How much does it cost to get an EPC?
There is no cost to you as a tenant for the EPC, as the landlord must make this document available to you free of charge.
If your landlord needs a new certificate, they will need to use a registered energy assessor which they can search for by area on the official government register. Costs vary, but usually range between £60 and 120.
How long is an EPC valid for?
Once a certificate has been issued, it will be registered in a public database. The EPC is valid for 10 years.
When checking out one of these documents before moving into your new rental property, take note of the date the certificate was issued.
As the first EPCs were published in 2007, some could now be out of date [in 2018].
Also bear in mind that energy costs may have risen since the first assessment was carried out.
Why pay more than your neighbours for the same energy? Compare deals now
How long can a property be marketed for without an EPC?
A landlord should use reasonable efforts to obtain a valid EPC for a rental flat or house within seven days of putting the property on the market to rent.
Changes to the rules for rental properties
From April 1, 2018, there will be a new requirement that all properties must have an EPC rating of 'E' or above before they can be rented out.
You might also be interested in: