By

property news team

August 2, 2017
Getting the right level of contents insurance is essential when you move into a new home. Otherwise, you could end up seriously out of pocket should you need to make a claim.
Compare insurance** quotes for your new home
What are the risks?
According to research from the Association of British Insurers (ABI), 20% of UK households, whether deliberately or inadvertently, could be at risk of being underinsured.
But what does this mean?
Being underinsured can cause major issues if your home or possessions are damaged or lost in a disaster – a fire, flood or burglary for example.
Your insurer may penalise you with a discounted settlement on the grounds you were not covered for the correct value of goods. And failing to get the full value of your claim could, of course, make an already stressful experience 100 times worse.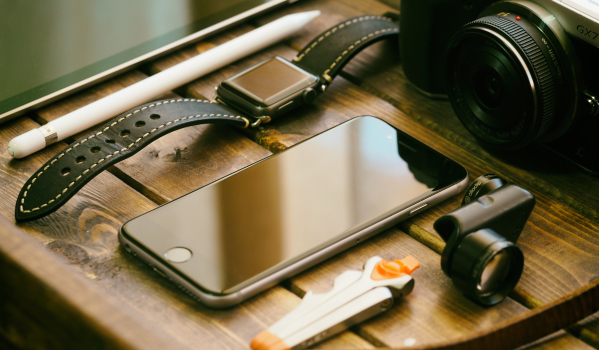 How exactly does this work?
The reality is, the real impact of underinsurance is only really realised when it's too late.
For example, if your home contents are insured for £30,000 – but the true value is £60,000 – your policy only covers 50% of the actual value.
Say a house fire causes £10,000 worth of damage to the contents, your insurer may only pay the corresponding percentage of the claim, reducing the value proportionately from £10,000 to £5,000 – and leaving you £5,000 out of pocket.
An even less favourable, but feasible, outcome would be for the insurer to void the policy entirely.
Renting your next place? Here's what every tenant should know about home insurance
Don't take the risk
While it's safe to say no-one enjoys shopping for contents insurance, you need to devote some time to doing it properly, as underinsurance is simply not a risk worth taking.
How to get the right level of contents cover in place
The best way to ensure you have sufficient cover is by systematically walking around your home, room by room, calculating the value of everything you own as accurately as you can.
As well as obvious items, such as furniture, don't forget about curtains, carpets, appliances and fittings and items stored in outbuildings, annexes, lofts, sheds, garages and basements.
Be sure to factor in all your clothes and jewellery, and don't forget digital downloads, such as music, films and books. Carry out this exercise properly, and you may be surprised by the cumulative value of what you own.
Be aware of single-item limits
Note that most insurers will impose what's known as a 'single-item limit' and insist that items above that limit are listed separately.
This might include valuables, such as engagement rings, artwork and antiques, as well as expensive gadgets.
While some policies will carry a single-item limit of between £2,000 and £3,000, some policies impose a limit of just £1,500.
If items are not specified, you might not receive a payout if items are stolen or damaged – or certainly not for the full value. Read, and make sure you adhere to, your insurer's Ts and Cs.
Remember to regularly review cover
The value of your possessions will change over time so you need to make a note to regularly review exactly how much home contents cover you need.
This is particularly important after life events, such as getting married or having a baby, as new purchases and gifts will bump up the value of your contents. Even Christmas can make a difference.
If things have changed, you need to contact your insurer and ask it to increase the sum accordingly.
Be aware of market changes
As well as ending up underinsured if you fail to value your possessions accurately, you could also end up in the same boat if you disregard changes in the market.
Gold jewellery, diamonds, wristwatches and antiques for example, are all items that are susceptible to wider market fluctuations which means they can gain in value over the years.
For high-value items like these, getting a revaluation every two years is a sensible idea.
Consider unlimited cover
A simple way to avoid falling into the underinsurance trap is by opting for a policy that offers unlimited contents cover.
But note that, while policies may offer the peace of mind of knowing you are fully protected – and that you don't need to keep making updates – they may come with more restrictions. Premiums may also be slightly higher, so be sure to read the small print.

Find other ways to save on the cost of cover

Trying to secure a cheaper premium by buying less cover than you need can translate into a shortfall of thousands of pounds should you ever need to make a claim.
In this case, you'll need to find other ways to save on your premiums – and shopping around for the best deal is an ideal starting point.
Compare insurance** quotes for your new home
You might also be interested in...