By

property news team

January 24, 2018
Starting out in the renting game? Seasoned tenant Stephanie McKillop has some first-hand advice.
Zoopla's Stephanie McKillop, 29, has been renting property across the UK for the past 11 years.
Her current home in Streatham, south London, is her seventh flat. And with every rental, she's learned something new.
Here she shares her 10 most unexpected challenges and offers some candid advice on how to overcome them.
Challenge 1: sky-high rental fees
"Before moving into our first rental home in London, my boyfriend and I put down six weeks' rent as a deposit, totalling £1,750.
"The letting agent then asked us to fork out an extra £150 in admin fees and a further £50 each for credit and reference checks.
"So, by the time we got the keys, we'd handed over a collective £2,000 which almost crippled us."
How I overcame it
"I had to borrow money from my parents and take out a loan, which wasn't ideal.
"But tenants should always ask what fees are payable before even agreeing to view a property.
"Letting agent fees have been banned in Scotland and could soon be in England too after the Government introduced its Draft Tenant Fees Bill in November 2017."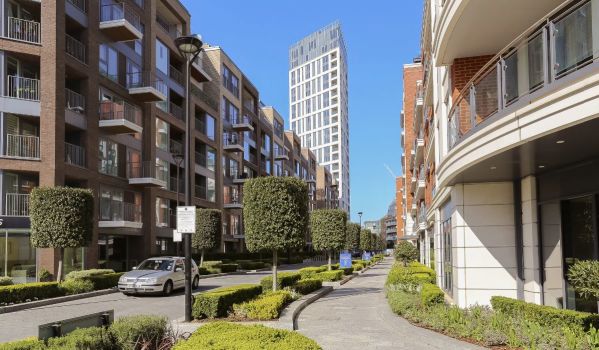 Challenge 2: an under-par credit score
"Landlords and lettings agents conduct a search of your credit score – a kind of financial CV – before agreeing to rent a property to you. It's a way of checking you're likely to meet your monthly rental payments.
"But after maxing out one credit card, missing a repayment on my loan and exceeding my overdraft limit, my credit score was rated 'very poor' and there was a danger one landlord would reject my rental application."
How I overcame it
"Fortunately, because the flat had been sitting vacant, this particular landlord just wanted to rent it and was not deterred.
"Otherwise, the easiest solution is to find out your credit score and make efforts to improve it before applying to rent. Then, once you're living in your rental home, make sure you pay your rent and bills on time."
Take these steps to improve your credit score
Challenge 3: checking the inventory
"When we walked into our first rental flat in London, we found a man standing there – he'd already completed our check-in inventory of items left in the property and their condition.
"He impatiently told us to 'just sign the papers', which we did without checking the flat thoroughly ourselves.
"But, in hindsight, alarm bells should have started ringing when we signed the meagre one-page document.
"This is because, if there is a dispute over the deposit when you check-out, the third-party mediator offered under the Government's Tenancy Deposit Scheme (where all deposits under Assured Shorthold Tenancy Agreements must be lodged) will use this document to reach its verdict."
Search trusted local tradespeople and compare reviews
How I overcame it
"I learned the hard way. You simply should not sign until you have gone through the property with your own checklist, taken photographs of everything and even sent them in an email to the lettings agent or landlord."
TOP TIP
Be ruthless! Is there a scratch on the wall? Describe its size and colour. Broken tile on the floor? Put your foot beside it to show the scale of the crack in photographs. Take no prisoners, as it's your money on the line.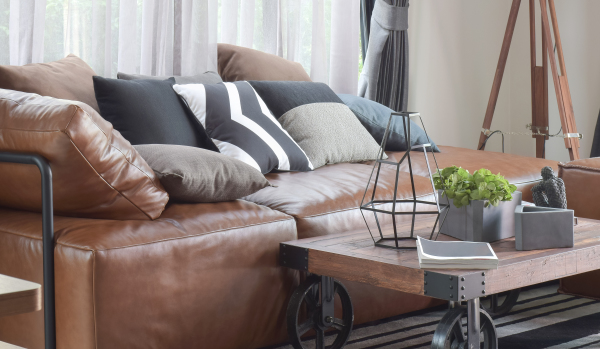 Challenge 4: agreeing on 'reasonable wear and tear'
"Unfortunately, landlords use things that are missing in your check-in/out inventories to their own advantage. While vacating one property for example, our landlord claimed her flat was brand new and that 'wear and tear' was actually damage caused by us."
How I overcame it
"Again, the only way to ensure a fair assessment of what is 'reasonable' is by way of thorough check-in and out inventories. And, treat rented accommodation with the same care as you would your own home."
Challenge 5: understanding your responsibilities as a tenant
"After a bottle slipped from a drying rack in the kitchen, the slight chip on the hob became a huge hairline fracture over the course of four weeks, making half of our hob unusable."
How I overcame it
"Honesty is always the best policy! Our landlord agreed – in writing – to let us buy a reasonably-priced new hob for £200. This meant we reduced the risk of losing a greater amount from our deposit upon vacating.
"Don't forget to keep agreements like this one in writing, as well as receipts. Pay your rent on time, cover utility and council tax bills and take good care of the premises."
Challenge 6: paying for economy 7 Heating
"As a student in Dundee, my flatmate and I thought the Economy 7 heater was a radiator and treated it as such. When temperatures dropped to nearly -20C in winter, we kept the heaters on day and night – and got billed for over £300."
How I overcame it
"Now, I always check what type of heating equipment a property has before agreeing to rent. And, once in, you can always switch suppliers with the help of a comparison site such as uSwitch.com."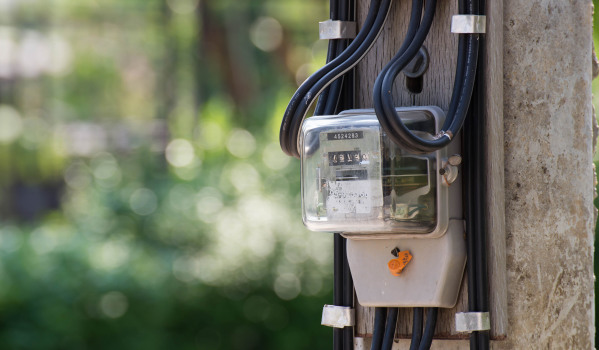 Challenge 7: practical research on location
"I once rented an apartment in Belfast and had a car which I relied on for transport. But when rioting broke out across the city, police closed main roads and motorways making driving out of the centre impossible.
"It was only then I realised I hadn't looked at what public transport options were available – to get to work or the supermarket, for example – and where they were in proximity to the property."
How I overcame it
"For my next rental, I made sure all the basic amenities including public transport, shops and doctor surgeries were within walking distance."
Challenge 8: Renting with pets
"Many landlords won't rent to tenants with pets – any kind of pet. I realised this when I rented in Scotland with an ex-boyfriend. We owned some pet mice together which were discovered by my landlord whose heart skipped a beat. We were told to remove them immediately."
How I overcame it
"My boyfriend managed to rehome them. But you could offer to pay your landlord a higher deposit – for example an extra two weeks' rent – to cover any extra damage caused by your pet.
"You could also add into the contract that you'll pay for a professional deep clean of the property on check-out. But in either case, be upfront and honest.
"Alternatively, you can look for a specifically pet-friendly home to rent on Zoopla."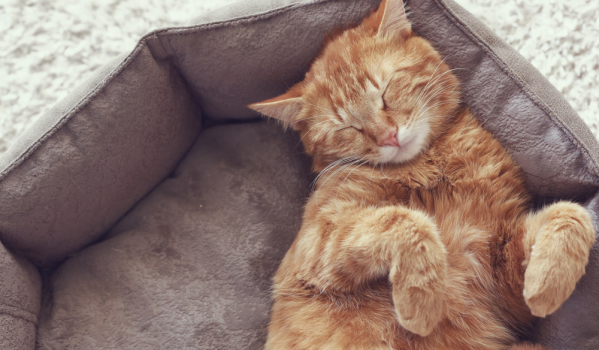 Challenge 9: getting a fair check-out
"My last landlord made sure our check-out was done by someone while we weren't there which meant the inventory report was not signed by us.
"We soon found that an oven labelled as 'working' in the original, vague one-page check-in was suddenly declared 'not fit for purpose' and a replacement was recommended.
"The 40-year old charity shop sofa originally put down as 'green with two separate cushions' was later described in the check-out document as 'threadbare and in need of replacement'."
How I overcame it
"I didn't. Being 'polite' and not insisting the inventory was carried out again properly on check-in cost us every penny of our £1,600 deposit when we left the property 18 months later.
"While we used a third-party mediator in our dispute, it only went by the signed check-in and check-out inventories. And, while we didn't sign the latter because it was completed by someone other than the landlord, their recommendation was trusted.
"Always find out the date of check-out and make sure you are present to argue any discrepancies. And keep the detailed check-in inventory safe as evidence."
Can my landlord withhold my deposit?
Challenge 10: renewal fees
"When it came to renewing one tenancy, the lettings agents said it would charge us £150 per person. As far as I could see this was just to print off a new contract to stay on in our flat."
How I overcame it
"We appealed to our landlord, who would also have to pay this fee, arguing that a periodic tenancy agreement would mean all parties could avoid this cost. He agreed and allowed us to continue renting month by month on a rolling contract.
"While this presented a greater amount of flexibility, it is worth noting the landlord, as well as the tenant, typically then only needs to give one months' notice to vacate the property."
Get your free removals quote
Start with the AnyVan online tool which provides an estimated cost based on factors such as move date, distance and the size of your current property.
You may also be interested in…