By

property news team

November 10, 2017
Moving home is tough at the best of times. But in the dead of winter it can be more challenging still. Thaw things out with these easy tips.
1. Get started early
Given that it gets darker so much earlier in the evenings in the winter, start packing early to take advantage of the daylight hours.
2. Come equipped for the cold
Make Move Day a lot more bearable by dressing in several layers. Sturdy footwear, a hat and gloves with 'grips' will also be invaluable.
3. Protect your belongings
If it's lashing it down with rain, sleet or snow, you'll need plastic sheets, blankets and protective coverings for your belongings (if you're paying a removals team, they will arrange this for you).
Avoid using any boxes which don't have lids or can't be sealed. And remember that cardboard gets wet, so consider plastic boxes on wheels instead.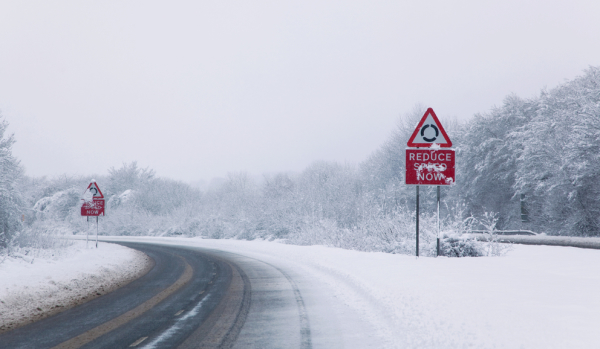 4. Plan carefully for difficult-to-move items
If you've got unwieldy items, such as a piano to move, get organised as you don't want them exposed to the elements for longer than necessary.
5. Keep paths clear of snow or ice
If you're unlucky enough to have snow on Move Day, spend time ensuring that all entry points to the property are completely clear and safe. If necessary, put down salt or sand the night before.
6. Protect floors and carpets
With lots of people traipsing in and out of your old home – and then your new home – in heavy winter shoes, it's worth laying down flattened boxes or dust sheets over all thoroughfares.
7. Be ready for icy conditions on the roads
If you are doing a DIY-Move, plan for potentially icy conditions on the road. Carry out some basic winter car checks, such as the oil, battery, tyres, windscreen wipers and anti-freeze. And ensure you have a torch, shovel and, of course, breakdown cover. Leave extra time in case you need to change your route.
8. Turn on the heating
Switch the heating on as soon as you arrive at your new home and make sure all radiators are turned on. Don't forget to make a final check of your gas and electricity meter before you leave, so you have a reading that's bang up-to-date. For ease, take a quick picture of the readings with your phone.
Get your free removals quote
Start with the AnyVan online tool which provides an estimated cost based on factors such as move date, distance and the size of your current property.
9. Keep the kettle boiled
Don't pack your kettle until the very last minute so you can keep everyone warm with tea, hot chocolate and soup. Stash the kettle somewhere handy so you can plug it in as soon as you get to your new home too.
10. Consider cancelling
Keep a close eye on the weather forecast on the days leading up to Move Day and, if severe conditions are forecast, have alternative plans up your sleeve.
11. Check availability
Removals firms get busy in the lead-up to Christmas and the New Year, so get booked as soon as you know the date of your Move.
Bear in mind also that it may more difficult to rope in helpers at that time of year, as people tend to be tied down to festive commitments – or away on holiday.
You may also be interested in...
5 jobs to get done before Move Day - Found your next rental home and playing the waiting game until you can move in? Here are 5 jobs you can be getting on with in the meantime.
How to organise helpers on Move Day - A DIY Move isn't entirely DIY. You will need to get plenty of help lined up too. Here are 10 tips on how to enlist and organise your helpers.
The 7 golden rules of decluttering - If Move Day is clearly circled on your calendar, packing will also be on your radar. But before you take another step, you'll need to declutter.