By

property news team

June 19, 2018
Deciding between a furnished and unfurnished rental property – and trying to work out if the convenience is worth the extra cost? Here's the key things to think about…
As a tenant, the idea of moving into a furnished property may be appealing, as you won't have to spend money on a load of furniture.
Given that you will need to hand over up to six weeks' rent upfront as a deposit – as well as your first month's rent – not having to fork out for a bed, sofa, shelves and a wardrobe can make a real difference to your finances at Move time.
Who usually chooses a furnished let?
Students and young people often want furnished properties. By contrast, families and older tenants usually have lots of the main items already.
Given that furnished flats and houses cater mostly to students and other renters who don't stay in one place for long, another upside is the fact you may be able to get a shorter contract, or a break-clause after a few months.
Is a furnished let the right option for you?
While the case for a furnished let may sound persuasive, the rent may be higher to reflect the fact the landlord has filled the place with furniture and appliances.
There could also be issues if any of the furniture gets soiled or damaged during your tenancy, and as a result, you could end up in disputes over your deposit.
Here we take a closer look at some of the things you should think about when considering a furnished property.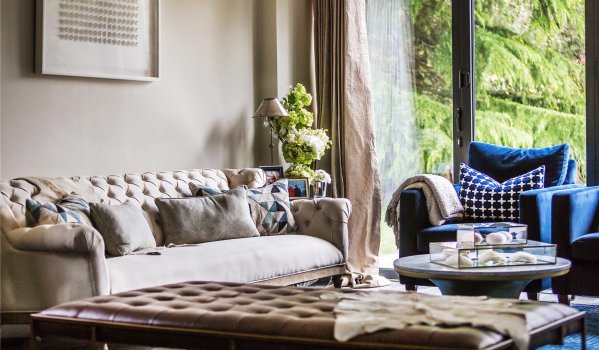 1. What should you expect from a furnished let?
A furnished property should come with furniture, basic kitchen appliances and table, bathroom essentials, a washing machine, and possibly a few other amenities.
The exact items will depend on the landlord – and the type of property.
There should be sufficient furniture that the flat or house is functional and homely, but not so much that the place is cluttered.
Furniture should be in a decent condition, appliances should work well, and furnishings should not be soiled.
Furniture must meet the legal standards on fire resistance, and sofas, armchairs and other items must have labels showing they meet this standard. All electrical goods should also be in working order and safe.
2. Will it cost more?
You can expect to pay up to 10% more for a furnished rental property, but it will depend on the landlord and the property.
You may be able to negotiate with your landlord on price – especially in a tougher market where landlords are struggling to fill properties, or if you can present a persuasive case for you being the perfect tenant.
That said, if you've got your heart set on a particular rental place, be careful not to negotiate so hard that you end up making the landlord choose another tenant.
3. What should the landlord expect from you?
As a tenant, you should take good care of the property and its contents – and keep the place clean and tidy.
You should stick to the terms of the tenancy agreement. This includes treating the property well and reporting any damage or maintenance required.
4. What if the furniture gets soiled or damaged?
If any fixture or item of furniture gets damaged during the tenancy – such as stains on a sofa, or chipped plates – landlords can deduct the cost from your deposit.
This can be a reasonable amount, but should not be excessive. The amount claimed must reflect the genuine cost of any work or loss that they have endured.
If you disagree with the amount deducted, you can use the dispute resolution service available through the Tenancy Deposit Scheme where your cash is held. Your case will then be judged by an independent adjudicator.
Note that by law, if your contract is an Assured Shorthold Tenancy Agreement, your deposit must be held in a Government-backed Tenancy Deposit Scheme.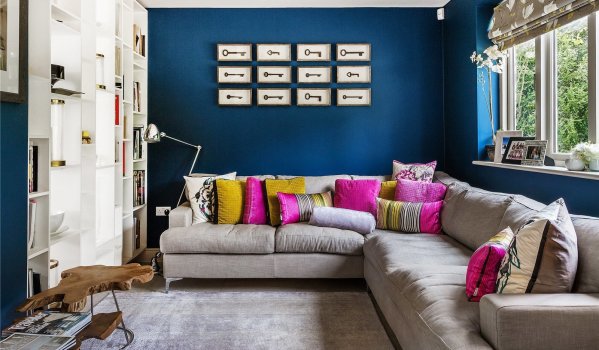 5. What about 'wear and tear'?
Landlords cannot charge you the full cost of replacing items that have undergone normal wear and tear, such as faded curtains and scuffs on the walls. But be warned. This phrase can be open to interpretation.
6. How important is the inventory?
If you decide to go for a furnished let, make an inventory list (you could use pictures of a video) with the landlord before the tenancy starts, showing a detailed list of everything in the property.
This can prove essential if there are any disputes over damage to items of furniture further down the line.
Many landlords will hire an inventory agent, but you should not sign any paperwork without carrying out checks yourself. The best approach is to take photos and videos of everything the landlord provides in the property.
You should also check out the condition of all the fittings and fixtures, and report any damage that needs to be repaired, including pre-existing wear and tear.
When the tenancy ends, the inventory agent will come back to check that the furniture in the flat tallies with the initial inventory – or the landlord will do this themselves. They will also make a note of any wear and tear.
This is where disputes could arise, so the more of your own evidence you have from the outset, the better.
Compare insurance** quotes for your new home
7. Do I need home insurance?
With a furnished let, the landlord should have contents insurance to cover their own furniture and furnishings. But as a tenant, it's still advisable to take out your own contents insurance because the landlord's insurance won't cover your things.
Contents insurance covers the cost of replacing your belongings should they be damaged, destroyed or stolen. It's not an expensive insurance – and it's easy to compare deals.
As a renter, you do not need to worry about buildings insurance, as the property itself is the responsibility of the landlord, who owns it.
8. Are you better suited to an unfurnished property
If you are more comfortable with the idea of owning your own furniture – or worried about potential damage to someone else's furniture – you may be better off looking for an unfurnished let.
An unfurnished property can work out more cost-effective in the long run, as you'll be paying cheaper rent – and have less chance of losing your deposit.
You are also making an investment in furniture which you can keep for the future.
9. Should you consider a 'part-furnished' property?
A further option which may offer something of a compromise is a 'part-furnished' let.
With this type of property, it is up to the landlord to decide how much furniture to include.
In some cases, they may provide everything except for beds (as many tenants have their own beds).
In other cases, potential tenants will see the property with a certain amount of furniture in place and be given the option to have additional furniture – or not.
This arrangement offers the most flexibility and is definitely an option worth considering.
You might also be interested in...