By

property news team

July 10, 2018
Heard about the proposal for three-year tenancies but not sure what it means for you? Here's the lowdown...
Q. What is the top line of the proposal?
A. The Government is proposing a shake-up of tenancy rules. It is considering introducing mandatory minimum three-year tenancies as part of wider plans to give renters in England more stability.
But while the move may give both tenants and landlords more security, it's has been decried by those who do not want more regulation in the sector.
Q. Why is this happening?
A. The combination of rising house prices, stagnant wages and banks being reticent to lend, mean more people in the UK now need to rent.
Currently, around 80% of tenancies in England and Wales last just six months or 12 months. So the Government is trying to address demand for longer tenancies, in particular from the growing numbers of families struggling to bring up children in short-term accommodation, and the increasing numbers of older people in the private rented market.
Communities secretary, James Brokenshire, who announced the proposal, says: "Being able to call your rental property your home is vital to putting down roots and building stronger communities."
Q. Do the proposals include plans for a break clause?
A. Under the plan, both landlords and tenants would have a six-month break clause, allowing either party to exit the agreement early.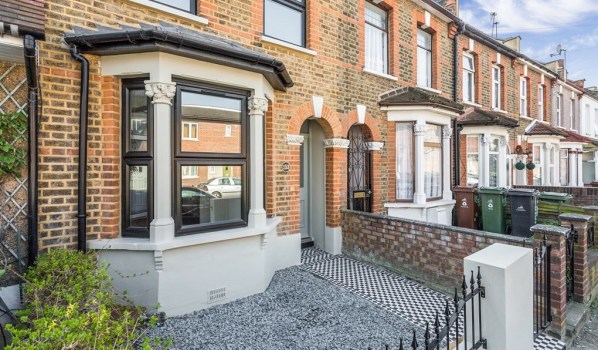 Q. Is there only one break clause (after the initial six months)?
The Government's proposal is for a minimum three-year tenancy, with a break clause at six months if either tenant or landlord is dissatisfied.
However, exemptions for student accommodation and short-term lets are likely to apply. Following the six-month break clause, the tenant could leave with a minimum of two/three months' notice in writing.
Q. What happens now?
A. The Government launched a formal consultation on the minimum tenancy term at the beginning of July 2018 and this will run until August 26, 2018. It then has 12 weeks to publish a response.
If the proposal is successful, the Government could then go on to back three-year tenancies as the norm in the sector.
Q. When will these new tenancies come into effect?
A. At present the Government is only asking whether a three-year tenancy is appropriate, not recommending it. Since the consultation will last until August, the earliest announcement is likely to be in the autumn.
However, as the Government has also announced it will be consulting on court processes for housing disputes in the autumn, any update on three-year tenancies is likely to be delayed until that has concluded.
Q. What will the proposal mean for tenants?
A. Positives:
It would allow renters to put down more roots. Government figures show tenants typically stay in a rental property for an average of four years, yet most have shorter contracts.


Tenants wouldn't have to face the additional costs associated with renting a new home.


It would stop landlords forcing tenants out at short notice, and would be a marked improvement on the current protections.


It could make renting less of a second-rate choice to home-buying.
Negatives:
It would mean less flexibility for renters, and issues for those who don't want to be tied to a property long term.


Things could get tricky for those who need to move house due to a change in circumstance – or who want to buy a place of their own.


If the change deters 'accidental landlords,' it could significantly reduce the amount of private rental stock available and could cause rents to increase.
Q. Will tenants have to comply?
A. Under the proposal, most tenants would sign up to a three-year tenancy, but would still have the option to leave earlier if they chose to – and gave notice.
There could be certain exemptions for three-year tenancies, such as for those living in student accommodation where tenancies are tied to the academic year.
Q. Will the rent be fixed for three years ?
A. The plan is for rents to be able to increase once per year, at a rate agreed by the landlord and tenant at the beginning of the tenancy. However, this must be clear when advertising the property.
Q. What will the proposal mean for landlords?
A. Positives:
It would give landlords more financial security. This will be especially welcome news to large-scale landlords.
Negatives:
It could make it much trickier to deal with problem tenants – such as those who don't pay their rent or who damage the property.


Some landlords may review whether it's viable to continue to let out their property. Smaller landlords are worried the proposal could force them out of the market.


If landlords have less flexibility in financing their rental properties, they may have to pay higher interest rates to lenders. (If these costs are passed on, this could then mean higher costs for tenants.)


At present, few lenders allow lengthier tenancies because this type of contract can make it harder for them to repossess a property if a landlord defaults on the mortgage.
Q. Will landlords have to comply?
A. The Government is considering a number of options to implement a three-year tenancy model, including making it a statutory requirement for landlords.
However, it is also considering alternatives, such as offering 'financial incentives' to landlords who offer the longer tenancies. This could be quicker to implement than mandatory three-year agreements.
The proposal to give 'financial incentives' is being backed by bodies, such as the Residential Landlords Association (RLA). In a recent study, the RLA found that 63% of landlords said that tax relief would encourage them to offer a longer tenancy.
Q. How will the rules be enforced and will there be punishments for landlords who fail to comply?
A. There's little or no detail yet around how the Government's proposal, if implemented, would be enforced.
Q. What happens if a landlord needs to sell their buy-to-let property during the three-year tenancy?
A. The proposal is for landlords to be able to recover their property during the three-year fixed term if they have 'reasonable grounds' in line with the Housing Act 1988, or additional grounds for selling the property or moving in themselves, by serving a minimum eight weeks' notice.
Q. What are industry experts saying?
A. Housing charity, Shelter, said loss of tenancy was the 'main driver of homelessness' and called for the Government to 'go beyond three years.'
The National Landlords Association said it was hard not to see this as a political move, rather than a genuine attempt to improve things for renters. According to its research, while 40% of tenants wanted longer tenancies, 40% did not.
Lucy Morton, former ARLA president, and now head of residential agency, JLL, says most tenants want flexibility in their contracts for a number of reasons, such as being new to an area, moving in with a partner for the first time, and being unsure of job security.
The RLA also says many tenants do not want to be tied to a property long term, and says it's vital that the market is able to provide the flexibility that many need.
Build To Rent (BTR) operators have come out strongly in support of the proposals. Johnny Caddick, managing director at Moda, a BTR developer, said: "It makes sense that residents are given a security of tenure. We support these moves provided people have flexibility if they only wish to stay for a year or two. We need a customer-centric rental market if people are to grow confidence in the property sector."
You might also be interested in...
What is your view on the Government's three-year tenancy proposal? Let us know in the comments, below...