By

property news team

February 15, 2018
Struggling to know what to look for in a new rental home? Here's our checklist to help you find your perfect property.
When you're hunting for a new rental flat or house, it's easy to be preoccupied with picturing what your furniture will look like in situ – and what extra stuff you'll need to buy.
But remember that while you may be able to change certain things – if your landlord permits this – there will be a lot that you are stuck with for the duration of your tenancy.
A rental property isn't yours
The key thing to bear in mind when renting is that the property isn't yours. This means you'll have limited say over changing things such as garish carpets and stained ceilings.
If you do come across any major concerns during a viewing, ask the landlord to fix any problems ahead of your move.
And If they make any promises to do work or repairs, ensure you get this in writing.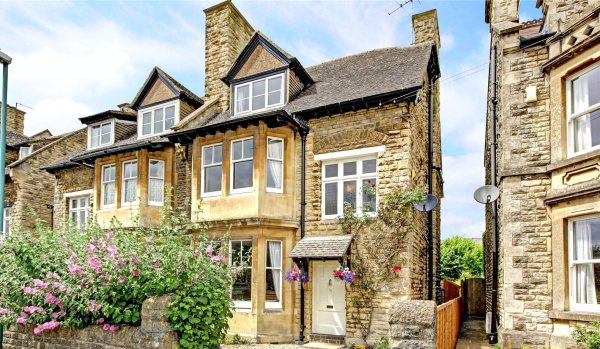 Be aware that problem neighbours or lengthy walks to the nearest train station cannot be 'fixed' by you – or the landlord. So make sure you've done all your undercover research in advance.
This means if you come across anything which is a real 'deal-breaker,' you need to be prepared to walk away.
The essential checklist – 16 practical things to suss out before signing up to a rental property:
1. Heating
Imagine the flat or house in winter and ask yourself whether the heating is adequate to keep the place warm. Check all radiators and heaters work.
2. Plumbing
Find out whether the toilet flushes and that all the taps work. Also check if the sinks drain and that all cupboards underneath sinks are dry.
Turn on a tap and check whether the hot water is working. This will also indicate the strength of the water pressure.
3. Energy-efficiency
As a tenant, you must be provided with a free copy of the Energy Performance Certificate at the earliest opportunity. Check through this to see how your future home performs.
Note that while you will be able to control the amount of energy used, you might still be stuck with an inefficient boiler.
That said, you can speak to the landlord and seek their permission to make improvements. As a tenant, you have a right to energy efficiency in your home – and your landlord should assist you in achieving this.
Here's 11 cost-free ways to cut your energy bills
4. Electrics
Turn the lights on and off and make sure older looking switches are still in working order. Check there are enough electrical sockets for your needs and query any loose wiring or anything that looks unsafe.
5. Ceilings
Take a good look at the ceilings, keeping an eye out for damp staining or discolouration that could indicate leaks.
Remember that while high ceilings provide a feeling of spaciousness, it will mean more energy is needed to heat your home.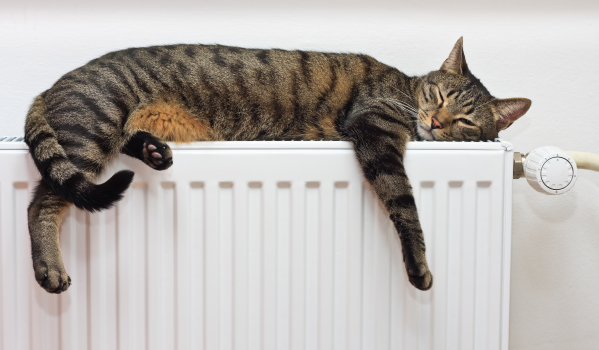 6. Walls
Scrutinise the walls for any signs of damp or mould. Keep an eye out for peeling wallpaper and condensation. And have a good sniff to see if the property smells musty.
7. Windows
Check whether windows are double glazed. As well as lowering energy bills, double-glazed windows reduce condensation and noise.
See if any of the windows' timber frames show signs of rot or leaks. On PVC windows, look out for cracking sealant around the frame.
Get your free removals quote
Start with the AnyVan online tool which provides an estimated cost based on factors such as move date, distance and the size of your current property.
8. Locks and security
Make sure the security features on your rental property are up to scratch before signing the contract, because the landlord isn't going to change the locks once you've moved in.
Check the door locks are up to insurance standards. For example, if you tick the 'mortice lock' box when applying for insurance, but don't have this type of lock, any insurance claim you make could be turned down.
Also check for window locks and a working burglar alarm.
9. Fire safety
In the event of a fire in the main access passageways to the property, ask yourself if you could escape? Check if the flat or house is fitted with smoke detectors, fire alarms, fire extinguishers and fire blankets.
10. The exterior
Take a look at the outside of the property to see if the roof looks in good condition or whether there are tiles missing and gutters blocked or leaking. Also look for blocked drains and rotting woodwork.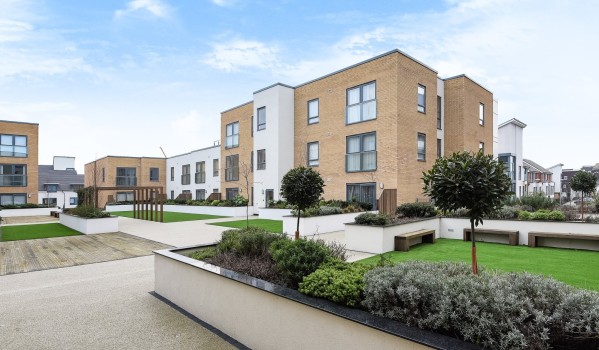 11. Phone signal and wi-fi
Make sure the rental property has good mobile reception and broadband. Try making a call from different spots around the house.
Ask the current tenant for details of their broadband set-up – which provider they are with, and the speed and service they experience.
You can check out the current internet speed yourself with uSwitch's broadband speed test.
You can then find out what speeds could be available in the area you are moving to with the uSwitch broadband postcode checker.
12. Neighbours
Do a bit of detective work with neighbouring properties.
If you're looking to rent in a block of flats, find out who lives upstairs and next door – and ask if there have been any disputes.
Try and meet neighbours if you can, and listen for noise from roads and nearby railways. Try visiting the property at different times of day to see if this makes a difference.
13. Parking
Find out if a parking space is included – or whether a parking permit is needed.
14. Transport links
Check out exactly how long it takes you to walk, bike or drive to where you need to go on a regular basis. Ie. work or the school run. You need to ensure it is achievable come rain or shine.
Suss out nearby bus stops and train stations and - importantly - how frequently they run.
How fast can you go?
Find your new home's broadband speed
15. Practical research on location
Make sure all other amenities such as shops, doctor surgeries, pubs and restaurants are within an aceptable distance.
16. Neighbourhood safety
Do a bit of digging around to find out how safe the area is. Checking out Police.uk, the crime-mapping website for England and Wales, to help.
You might also be interested in: