By

property news team

July 24, 2018
Moving into a new rental property, but not feeling clued up on your rights as a tenant? Here's the lowdown on the key things you need to know...
We've all heard the stories – and some of us have sadly had first-hand experiences – of unscrupulous landlords who have failed to follow the law when it comes to taking care of their tenants and their rental properties.
In fact, a report by Shelter revealed that in the space of just a year, more than a million private renters across England suffered at the hands of a landlord who had broken the law.
For example:
More than 64,000 renters across England reported that a landlord had cut off their utilities without their consent, and almost 50,000 said their belongings had been thrown out of their home and the locks changed.


More than 600,000 renters said they'd had their home entered by a landlord without permission or notice being given.
Renters don't know their rights
Findings such as these go to show that tenants often don't know what their rights are. But you can't afford to remain in the dark, as this can leave you in a weak position when faced with problems with a private landlord.
So what tenant's rights do I have?
As a renter, you have certain rights – and it's important to familiarise yourself with these.
Here are some of the key things you need to know.
1. Your deposit must be placed in a protection scheme
If you rent a home in England or Wales on an Assured Shorthold Tenancy (AST), your deposit must be held in a government-backed protection scheme.
These schemes are third parties which offer protection should any disputes arise at the end of the tenancy.
The three schemes backed by the Government are:
The Deposit Protection Service (DPS)


The Tenancy Deposit Scheme (TDS)


MyDeposits
Landlords must place your deposit with their chosen scheme and provider – and give you the paperwork – within 30 days of receiving it.
Read more about the schemes at Q&A: Tenancy deposit schemes.
At the end of the tenancy – providing there's no dispute – your deposit should be returned to you within 10 days. Read more at: Can my landlord withhold my deposit?
2. Rent increases need to be set down in writing
Your landlord cannot just decide to hike your rent as and when he or she feels like it.
Your tenancy agreement should include how and when the rent will be reviewed.
If you're an AST on a fixed term contact (usually six or 12 months), your landlord can usually only increase the rent after your fixed term has ended – and as long as they give you a month's notice first.
Read more about tenancy agreements at Rental paperwork debunked.
3. Your landlord must give notice before entering your property
There will be occasions when a landlord needs to visit the property – for repairs, checks, or some other reason – but they can't simply turn up unannounced.
The law (Housing Act 1988) states that a landlord is required to give 24 hours' notice before visiting.
Equally, these visits must be made at a 'reasonable' time of day – allowing you sufficient time to prepare.
If your landlord goes against these rules, you are within your rights to refuse entry.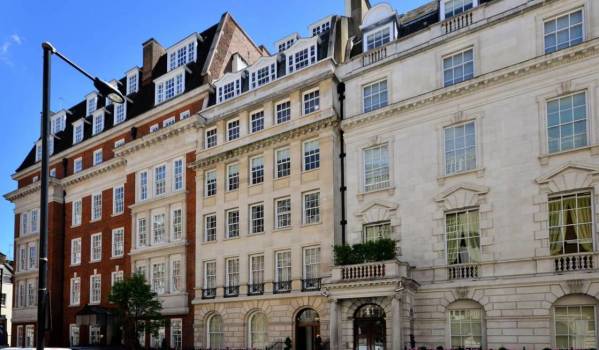 Landlords have a legal duty to keep flats safe for tenants
4. Your landlord must carry out repairs
By law, your landlord has to keep the property in working order.
This includes:
The structure and exterior of the premises, including drains, gutters and external pipes


The basins, sinks and toilets – and the water pipes


The heating and hot water


The gas appliances, pipes, flues and ventilation


Fixed heaters, such as gas fire


Electrical wiring
Your landlord is usually also responsible for repairs to common areas, such as stairways, lifts, hallways or garden paths.
As a tenant, you have the right to live in reasonable conditions, so your landlord should deal with any issues such as damp, mould, mice or pests.
If your landlord refuses to address conditions that could put your health and safety at risk, you can complain to your local council's environmental health team.
5. Your landlord must provide a Gas Safety Certificate
Your landlord must ensure that all gas appliances are safe. They must arrange for safety checks to be carried out at least once a year. Inspections must be carried out by a tradesperson registered with the Gas Safe Register.
If your landlord fails to do this, you can report them to the Health and Safety Executive (HSE).
In addition, your landlord must make sure the electrical system is safe – including sockets and light fittings. They must also ensure all appliances, such as cookers and kettles are safe.
Further to this, the landlord must provide a smoke alarm on each storey of the property, and a carbon monoxide alarm in any room with a useable solid fuel-burning appliance, such as a coal fire or wood-burning stove.
At the start of a new tenancy, the landlord must ensure all alarms are fitted and in working condition.
They must also ensure all furniture and furnishings are fire-safe – and that you have access to escape routes at all times.
6. Landlords must supply an EPC
When you move into your new rental home, your landlord must give you a copy of the property's Energy Performance Certificate (EPC). This rates the energy efficiency of a flat or house from A to G.
A property with a 'high' score of an 'A' will be more efficient and therefore have cheaper bills, while a property with a 'low' score of a 'G' will be more expensive to heat.
The EPC will break down things that can be done to improve energy efficiency in the property. An EPC is valid for 10 years.
Read more at: What do the new EPC rules mean for tenants?
7. Licences for HMOs
In England, if you live in shared accommodation known as a 'house in multiple occupation' (HMO), your landlord may need a licence.
If you are living in a property which is licensed, this means the place has to meet particular standards and the landlord has to abide by certain conditions.
For example, if the property is a large HMO, the landlord has to provide fire alarms and extinguishers.
Find out more about HMOs from Shelter.
8. Your landlord must follow certain rules and procedures to evict you
Your landlord cannot just turn up and ask you to leave. In most private rent cases, your landlord must issue a Section 21 notice. This must be in writing and must give you at least two months' notice.
Equally, if you're on a fixed term tenancy, a landlord cannot evict you unless you've failed to pay the rent or have demonstrated antisocial behaviour – or unless there is a clause in the contract stating that the landlord can take the property back part-way through the term.
The Section 21 eviction process is quite complicated. You can find out more at Shelter.
Compare insurance** quotes for your new home
Ask for help
If you are having problems with a difficult landlord, you can seek free help from organisations such as Shelter and Citizens Advice.
You might also be interested in…