If you're poised to get on – or move up – the property ladder in Lancaster, here's what agents on the ground have to say about location, price and opportunity.
Looking to buy in Lancaster? Situated a few miles inland of the seaside resort of Morecambe, the city is a strong contender in the property market stakes.
Why Lancaster?
Lancaster has a lot going for it.
Close to the Lake District, the Yorkshire Dales and the Irish Sea coast, Lancaster has always had its natural advantages. Yet one of the most major recent developments to impact Lancaster and boost its appeal has been the opening of the bypass to the north of the city, linking Morecambe to the M6 motorway.
Lee Bradbury at Zoopla agent, R&B Estates says the change has been dramatic: "Before that road was built, all the traffic to and from the coast used to funnel through Lancaster, and the queues were horrendous. Now that's all changed and people are looking at homes in areas they may not have previously considered."
Michelle Gallagher, at JD Gallagher Estate Agents another Zoopla agent, agrees. She said: "A couple of years ago, a three-bedroom semi-detached in Scale Hall in the north of the city would have fetched £150,000. Now you'd be looking at £190,000 because the by-pass has made the location more accessible and pleasant to live in."
There is also new development on the Lancaster horizon, with plans to create a new Eden Project North on the Morecambe seafront. "If it replicates the success of the original version in Cornwall, it will be a massive boost to the economy of the whole area – Lancaster included," says Bradbury.
He added that, just in the last few weeks, he sold a number of properties to people from London including one who plans to run theirs as an AirBnB." He cites the neighbouring village of Heysham as one area that could see a particular boost from the attraction.
Buying-to-let in Lancaster
Hailed by some as the 'Oxford or Cambridge of the North', Lancaster is also powered by its two universities – Lancaster and Cumbria – which means a consistently high demand for rental accommodation.
This demand comes from both students and international academics arriving at Lancaster University's world-renowned business school. And as a result, the city needs a good variety of rental properties, says Bradbury.
At the time of writing, the agent was listing a four-bedroom detached property in Abraham Heights on the market for £270,000 which would attract rent of £850 a month.
Also on the agent's books was a four-bedroom terraced property for sale on Ullswater Road in the Freehold district at £220,00 with a projected annual rental income of £21,000.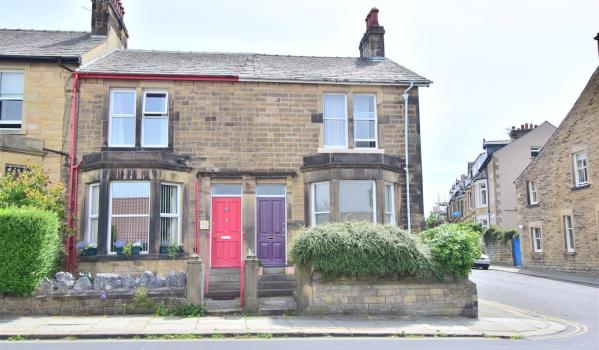 New-builds in Lancaster
Another feature of the Lancaster property market is the growing number of new-builds and conversions.
A studio flat in a converted Victorian mill in Galgate, not far from the Lancaster University campus, has recently hit the market for £85,000 while a two-bedroom flat in a converted warehouse on St George's Quay on River Lune was available for £115,000.
A four-bedroom new-build townhouse on Scotforth Road, south of the city centre, is on the market for £385,000.
According to Matthew Kitchen at Lancastrian Estates, a Zoopla member agent, one of the most eye-catching projects currently is the conversion of the Grade II-listed Lancaster Moor hospital into apartments and houses. Known as The Residence, the develeopment offers a further 23 new-build properties in the adjacent Moor Park.
Bradbury at R&B Estates said: "We're currently offering a three-double-bedroom duplex penthouse for there for £295,000. Given the standard of the accommodation and the location, close to the city centre and with easy access to the motorway, it's well worth a look."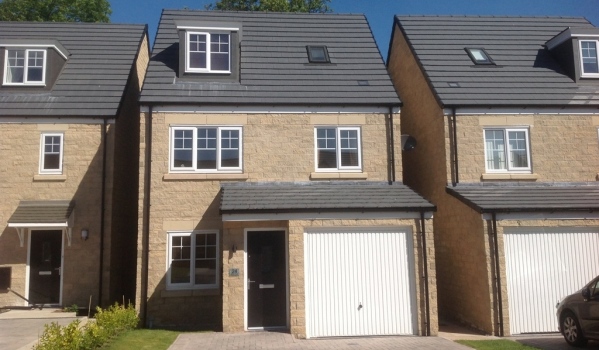 Lancaster schools
According to Michelle Gallagher, Lancaster's well-regarded schools are a big draw for families.
She said: "Bowerham and Scotforth are both primary schools that were awarded 'outstanding' status in their Ofsted inspections.
"But the boys' Lancaster Royal Grammar School and the Lancaster Girls' Grammar School really stand out. They're unusual in that they are selective state schools, which is attractive to parents who don't want to pay for private education."
Both schools are situated a few hundred yards from the cathedral in the city centre with plenty of family homes within walking distance. These include the Millar Court development in the Haverbreaks district, a private gated estate which includes four-double-bedroom houses available from £525,000.
Matthew Kitchen at Lancastrian Estates says family properties in Bowerham are also much sought-after: "If you were looking for a three-bedroom semi-detached, you'd probably be looking at £200,000 to £250,000."
Good to know...
If you have found a property in Lancaster to make an offer on, it's worth knowing that sellers are currently achieving around 95% of the asking price, according to data gathered from our Zoopla agents.
And homes are taking an average of around 11 weeks to sell from the day they first hit the market.
Average property values in Lancaster are currently sitting at around £191,000. You can find live local house price data here.
You may also be interested in…