Getting to grips with rental yield will help determine whether you can make a success of buy-to-let investing. Find out more in our guide.
Becoming a landlord for the first time can be daunting, especially in light of pending higher Stamp Duty taxes on second homes and the scrapping of former lucrative tax reliefs.
As ever, the more information you have, the greater your chance of success. But some parts of the buy-to-let picture, such as rental yield, are still widely misunderstood. Our handy guide will explain what rental yield is, how you can calculate it on your investment property - and how you can drive it up as far as possible.
What is rental yield?
Rental yield is a measure of the return on a property investment - in other words, the profit you make. There are many factors that can affect rental yield, including property prices and regional disparities, capital appreciation, interest rates, demand growth and a fluctuating housing market.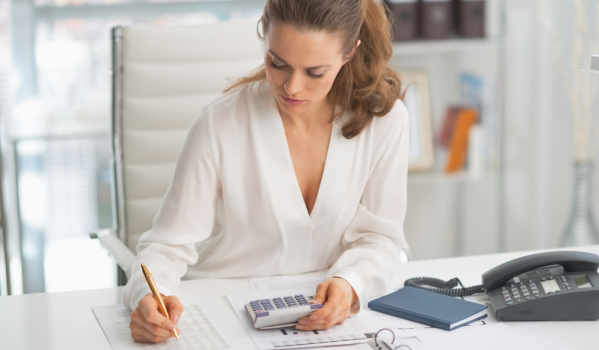 How to calculate rental yield
If you own the property outright, you can calculate rental yield by dividing a year's total rent by the purchase price of the property.
If, like thousands of other landlords, you have an outstanding mortgage and other costs, you can calculate your rental yield in six simple steps:
Calculate the upfront cost of buying the property by adding together the deposit and any other costs, such as Stamp Duty.
Calculate the cost of the total mortgage repayments made over 12 months (this will depend on the interest rate attached to your buy-to-let mortgage).
Calculate how much rent you collect from your tenants over 12 months.
Work out the gross rental income. You can do this by subtracting your annual mortgage repayments from the annual rent collected.
Deduct your costs (insurance/ maintenance/ void periods/ repairs) from this figure to get the net rental income.
Calculate the net rental yield by taking the net rental income figure, dividing it by the initial investment figure and multiplying by 100.
Characteristically, in the first few years of letting a property, the mortgage payments may be higher than the rental yield. But, over time, a well-made investment will offer both capital growth and a good rental yield.
Here's an example:
The asking price of a property is £190,000 and a deposit of £50,000 is made, which leaves a £140,000 mortgage debt. Stamp Duty and other costs would cost approximately £2,000 (this will be more from April 2016), which results in a £52,000 initial investment.
Assuming a competitive fee-free fixed rate mortgage priced at 3.44%, interest on your mortgage payments (as required by buy-to-let) will cost £401.33 monthly or £4,816 annually.
If the monthly rent is £800, the annual rent collected is £9,600.
Deducting the annual mortgage payment from the annual rent collected leaves the landlord with the gross rental income before allowances are deducted (£9,600 - £4,816 = £4,784).
Typical annual costs for insurance (£360), essential repairs (£900) and void periods (£800), totaling £2,060 can be deducted from the gross rental income, giving a figure of £2,060.
The net rental income is (£4,784 - £2,060) £2,724, which results in an annual rental yield of 5.2%
As a benchmark, a rental yield of 7% or more is considered 'very good'...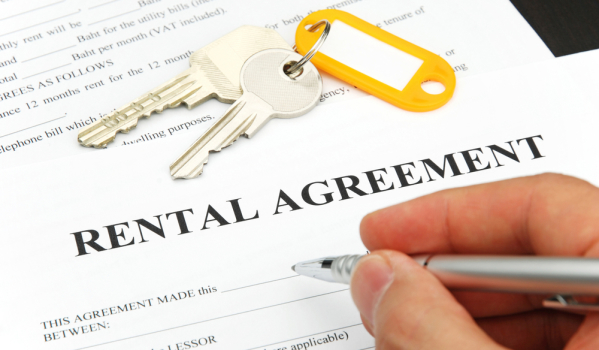 How to maximise rental yield
Rental yields vary depending on factors such as the current mortgage interest rates, taxes and reliefs available, and fluctuations in the property market. But there are steps you can take to maximise the rental yield you obtain, as we set out below:
1. Increase the rent: If the rent you have set is lower than the market rate, you may be able to increase it. However, you will need to ensure that this is permitted within the Assured Shorthold Tenancy Agreement.
2. Decrease the rent: It sounds like a contradiction in terms, but if the rent is too high versus the property or the area, lowering the rent can ensure you don't miss out on rental income due to void periods.
3. Utilise your tax reliefs: You pay tax on rental income but you can offset several unavoidable costs against your bill. These include letting agent fees, buildings and contents insurance, council tax and utility bills (if you pay them on behalf of the tenant) and essential maintenance.
However, starting from April 2017, reliefs on your mortgage interest will be capped at the basic rate of 20% and from April 2016, the 10% 'wear and tear' allowance will be scrapped.
4. Update the property: Expectations among the kind of tenants you want are higher than ever, so follow suit by putting in a decent kitchen and bathroom. You'll also be able to charge more rent.
5. Be pet friendly: There are millions of pet owners in Britain, but only certain rental homes permit them. If you establish your property as pet friendly, tenants may be willing to pay more.
6. Lower your overheads: This can mean anything from remortgaging to a better deal and sourcing cheaper plumbers or electricians.
My property is making a loss – what can I do?
While thorough research should help ensure your property investment is a success, some investors find themselves making a loss on their rental properties in the first few years. Often, if you hang on and keep paying the mortgage on time, these losses become gains again when the housing market picks up.
However, if you can't wait until then and are unable to fund the mortgage, call your lender immediately, as it may be able to offer a solution such as a temporary payment holiday or to extend the term of the mortgage, thus reducing monthly payments.
If you are forced to sell and the price of your property is now less than your outstanding mortgage, you will be in a state of negative equity. Read more about this in our guide. Remember you will still need to give contractual notice to your tenant. Debt charities such as StepChange will offer free and impartial advice.