The vibrant city of Leeds offers history, culture and attitude. Interested? Read Zoopla's guide to find out more.
To say you are looking for houses for sale in Leeds is not too far removed from saying you are looking for houses for sale in London. Leeds, in West Yorkshire, is a large city and to be successful, you'll really need to narrow your search down. A good place to start is with this guide on the different areas of Leeds and the property you are likely to get there for your money.
Exploring houses for sale in Leeds
Whether you are a first-time buyer looking to get a foot on the housing ladder or a millionaire looking for a gated mansion, there's no shortage of opportunity in and around Leeds. But where do you start? A good a place as any is the kind of property this former industry city was built on.
The core 'property currency' of Leeds is its redbrick 1930s semi-detached houses, which most typically come with three bedrooms, a front and back garden, small driveway and sometimes a garage. However, homes like these are just the starting blocks. As with any major city, the cost of a like-for-like home varies considerably depending on where it is – and in Leeds, suburbs to the north of the centre are much pricier than those to the south.
Whether the same home has been extended and by how much will also determine the cost. Obtaining planning permissions for these most staple of Leeds homes tends to be straightforward; previous owners having set a precedent for the next. That's why you will find many dramatically altered and improved, for example, by an extra bedroom/ bathroom or by way of a loft or basement conversion. And this, as well as how well they have been maintained and cared for will, of course, also impact the price.
Searching for family homes in Leeds
But where do you start your search for some mid-ground Leeds property? Roundhay, a large suburb to the north of Leeds and its neighbouring Chapel Allerton, are not a bad bet. These more affluent Leeds suburbs offer some of the most appealing manifestations of the Leeds redbrick home, alongside a wide range of other property types including Victorian terraces, villas and semi-detached and detached homes built from Yorkshire stone.
The parks, woodlands, canals, good schools and amenities in these particular locations, all set within a mix of wide leafy roads and cobbled streets, are a big draw for families and house buyers with slightly higher budgets. Some of the very large detached houses, particularly by Roundhay Park, have also been converted into flats giving first-timers the chance to get a slice of the 'good life' too. Both Roundhay and Chapel Allerton lie around three miles north of Leeds city centre, which can be easily accessed by car or bus.
There's plenty of options when it comes to new-build family homes in Leeds too. Take a look at Taylor Wimpey's developments at Kensington Park, Rodewelle Green, Sycamore Park and Royds Lane Mount.
Buying in top-of-the-market Leeds
Continue to head north out of Roundhay and you'll arrive at the countryside villages of Shadwell and then Scarcroft where, in some patches, it's difficult to find a home that's not detached with acres of land. Scarcroft and nearby Alwoodley especially are home to the kind of exclusive sprawling mansions that are great to nose at on a Zoopla search.
Finding the village atmosphere in Leeds
If your budget doesn't stretch nearly that far but you are looking for a village feel, Horsforth is a great option. This charming suburb and former agricultural village of Leeds has its own village museum, the greenery of Horsforth Hall Park and several independent pubs and restaurants all set against the fords of the River Aire.
For Leeds' quaintest suburb, the property for sale in Horsforth is a lot more diverse than you might expect. You'll find everything from one-bed flats, two-bedroom terraces, three and four-bedroom semi-detached and detached homes for sale.
If you head down Calverley Lane towards the neighbouring village suburb of Calverley, you'll find plenty of new build homes, many of which are four-bedroom family detached. All property within Horsforth and Calverley is pretty affordable in terms of what you get for your cash, but expect to pay more for homes built in traditional Yorkshire stone and slate.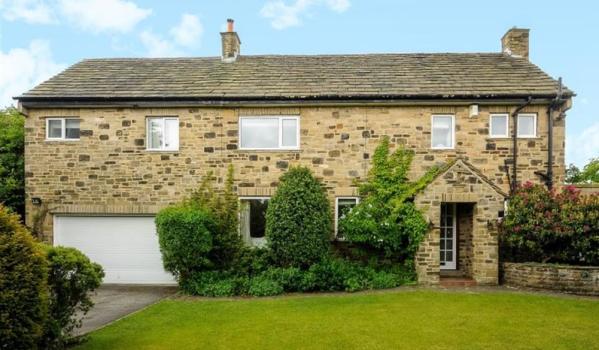 Seeking homes in inner-city Leeds
It has to be said that residential areas in the more central parts of Leeds, especially to the east and south of the city, have had their fair share of problems. Harehills, where former Spice Girl Mel B grew up, is an area comprised largely of cheap terraced homes, flats and council estates. Its affordable living costs attract a rich ethnic and cultural diversity but unfortunately unemployment and inequality levels are still above average levels for the city.
Hunslet, one of the former centres of the city's industry, is also classed as one of Leeds' inner-city suburbs. In terms of property, the area has a mixture of modern and 19th-century industrial buildings, and 20th century terraces.
Having suffered from the collapse of the manufacturing and engineering industries, the area is now seeing shoots of regeneration in terms of property. If you are looking for flats in Leeds, this is where you will find Clarence Dock, one of the newest developments on the banks of the River Aire.
However, the new build one and two-bedroom flats here went up quickly and a glut of supply made them difficult to sell when the property market took a nosedive during the 2008/2009 credit crunch. Now most Clarence Dock flats are tenanted, rather than owner-occupied.
Holbeck, a district just south of Leeds city centre and its neighbouring Beeston which is partitioned off from the rest of the city by the M621 motorway, are two areas of Leeds which have also suffered from bad press. The majority of homes here are rented social housing and the homes that are sold privately – mainly three to four-bedroom redbrick terraces – are less than half the price they would fetch in Leeds' more affluent suburbs.
But again things are improving. Holbeck Urban Village, a regeneration project, has seen the area's stock of former manufacture, railway and engineering buildings converted into sought-after commercial, leisure and residential living spaces. Many of these listed buildings date back to the eighteenth century. So if a slice of urban trendy is your bag, this could be a good place to a start your search.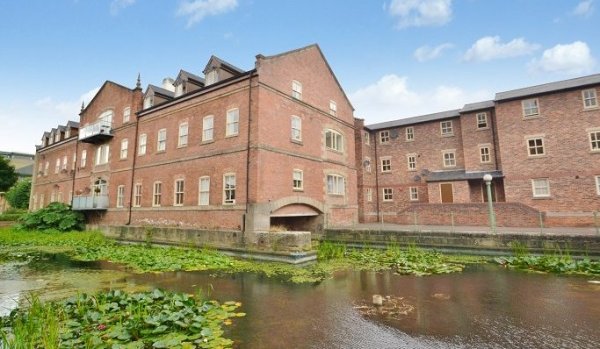 Finding student digs in Leeds
Inner city areas to the north of the centre include Hyde Park and Headingley which, being close to the University of Leeds, are largely student areas. However, the cheaper housing here – largely redbrick terraces – also attracts singles and families at the lower end of the budget spectrum. You will find plenty of local shops and amenities in this area, including the Hyde Park Picture House and the open green spaces of Woodhouse Moor.
Paying Leeds council tax
Whichever kind of home you buy in Leeds and wherever within the inner or outer city, if your name is on the property deeds you will be responsible for paying the council tax. What you pay for your council tax in Leeds will be determined by the band your property falls into. Visit Leeds City Council for more information.
Deciding on things to do in Leeds
Leeds is among the top 10 largest cities in Britain, so there's no shortage of things to do for residents – even if it's raining. You could head for one of the city's several museums, such as The Royal Armouries, the Thackray Medical Museum – or to the highly-acclaimed Leeds Art Gallery. Leeds also has cinemas, two bowling alleys, indoor go-karting and a climbing wall.
The city has a choice of really charming old theatres too, including the popular Hyde Park Play House, the Grand Theatre and the City Varieties Music Hall. There's no shortage of shopping either, from the Trinity Leeds Shopping Mall to the more exclusive shopping of the Victoria Centre, and the hustle and bustle of undercover Leeds Kirkgate Market.
There's plenty of outdoor space too. You can walk along the River Aire or head to one of the city's parks, such as at Roundhay, Horsforth Hall or Chevin Forest in the nearby Wharfe Valley.
In terms of bars and restaurants in Leeds, it's always worth casting your net a little further than the city centre. There's a great cocktail bar called East Village, for example, in the Hyde Park area and some lovely old pubs in Calverley.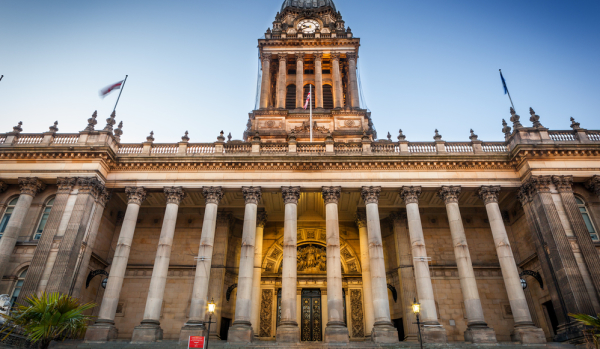 Finding jobs in Leeds
Like many large northern cities, jobs in Leeds have migrated from largely manufacturing to the services sectors, which is why jobs in retail and call centres are common in Leeds.
The city is also one of the largest financial centres in Britain outside London, so there are plenty of jobs in the financial services sector too. The headquarters of First Direct, Yorkshire Banks and Leeds Building Society are all based in the city.
Leeds is home to four universities and has one of the biggest student populations in Britain. Many graduates choose to stay on after leaving uni, so there's no shortage of skilled workers to underpin the local economy.
Moving in and around Leeds
Leeds Railway Station is the second biggest in Britain, outside of London. East Coast trains take just under 2.5 hours from Leeds to London and run directly into Kings Cross, St Pancras. Leeds is also serviced by Leeds Bradford Airport International, which is just a short drive out of Leeds city centre.
It's easy to get in and around Leeds itself by bus – in fact the FreeCityBus runs on a circular route all day and doesn't charge a penny. For older residents of Leeds this might be some consolation for the fact that all tram services had stopped operating by 1960 – a decision that was later to be regretted.
One of Leeds' strengths in terms of its transport links however, is its road network. Various A-roads meet to form a ring around the city which provides quick and easy links to major motorways. They include, for example, the M1 if you are heading south towards London, the A1 (M) if you are heading north towards Newcastle, or the M62 west for close-by Bradford, Manchester or Liverpool and M62 east if you are heading towards Hull.
Weather in Leeds
Leeds sits on the eastern side of the Pennines and has one of the lowest annual rainfalls of all cities in Britain. Its oceanic climate means summers are usually mild and winters cold but cloudy with the odd layering of frost or snow. Extreme weather patterns are rare.
You might also be interested in...