Bradford is a city on the move. It's got bags of culture, a reputation for some of Britain's best curries and is less than 10 miles from Leeds.
Bradford sits in the foothills of the Pennines, where it rose to prominence as a hub for the manufacture of textiles. It has gone on to become a UNESCO City of Film and Britain's Curry Capital. And thanks to concerted regeneration efforts, this multicultural hotpot is finally starting to attract the attention it deserves.
Where is Bradford?
The city of Bradford is found in West Yorkshire, a 45-minute drive from Leeds and an hour's drive from Manchester.
Its proximity to big cities means it also acts as an affordable commuter base. You can snap up a home in Bradford for an average of £126,000 (check the latest figures), which compared to Leeds' average of £202,000, makes it an option well worth considering.
Discover more about West Yorkshire with our guide.
Living in Bradford: what to expect
Bradford reached its peak during the Victorian period thanks to its textile industry. The city still bears many hallmarks from this period, including elegant Victorian architecture. Former mills and stone-built workers' terraces still form the foundation of the local housing market.
Living in Bradford means you can also enjoy a wide range of cultures. The city has more than 200 ethnic restaurants and hosts annual multi-cultural festivals such as the Bradford Festival, which includes street theatre, music and dance.
Good schools mean that it's an appealing place to live for families too. Dixons Music Primary School is just one of the schools to have earned an 'outstanding' rating from Ofsted.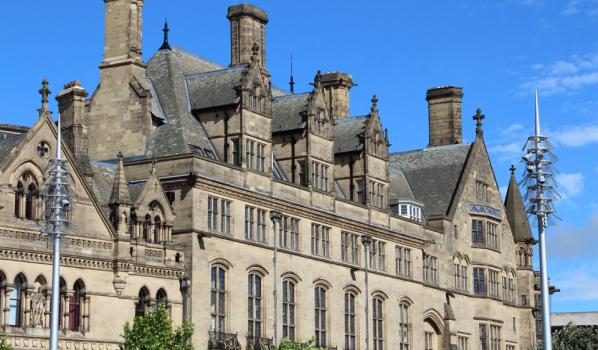 Top places to start your property search
City centre: Houses for sale in Bradford city centre mainly consist of Victorian conversions and stone-built terraces.
You can find rows of tightly knit Yorkshire stone terraces on roads such as Percival Street, Pannal Street, Alexandra Street and Lidget Place. These Victorian homes typically have two bedrooms with high ceilings and feature fireplaces.
For grander terraces look to the outskirts of the city. The Listerhills area, for example, has more substantial houses with converted lofts, bay windows and arched doorways. Take a look at Laisteridge Lane and Merton Road for examples.
Modest apartments in former mill buildings are notable features in the city centre and are good places to invest thanks to interest from university students looking to rent. Equity Chambers on Piccadilly has humble two-bedroom flats, as does the mill conversion on Sunbridge Road.
Other converted buildings can be found on roads such as Byron Street. Here you can find a Grade II-listed former school which now has studio flats with exposed brickwork and beams as well as floor-to-ceiling windows.
Modern apartment blocks are also gradually making an appearance in the centre. One-bedroom flats with architecturally striking designs can be seen on Leeds Road.
Suburbs: Family houses in Bradford are most easily found in suburbs such as Allerton, Eccleshill and Clayton.
Search Allerton for comfortable three-bedroom post-war semis on roads such as Wimborne Drive. Many of these homes have driveways, attached garages and modest gardens. Single-storey homes can also be found here – take a look at the dormer-style bungalows on Dale Croft Rise. Alternatively, search the outskirts for large stone-built Victorian houses set in extensive grounds.
Eccleshill is a popular village to the north east of Bradford. Stone Hall Road has five-bedroom stone cottages with character features including corniced ceilings, cellars and open fireplaces. Victorian semis and detached properties, some of which are double-fronted, can also be found on Prospect Street. For four-bedroom period terraces, take a look at Leeds Road.
To the west of the city is the village of Clayton. Houses for sale in Clayton include terraced cottages on Larchmont, Victoria Street and Ramsden Place. Grander eight-bedroom Victorian villas are also tucked down quiet narrow roads such as Broadfolds. Converted properties include former Victorian schools, such as the one on Chrisharben Court on Green End. It was built in 1897 and now consists of desirable one-bedroom flats.
For brand new housing, check out the developments in Apperley Bridge. It's just four miles from the centre of Bradford.
Brompton Fold is a development of two- to five-bedroom energy-efficient homes. It boasts a waterside setting and the larger detached homes are double-fronted with large bay windows to let the light flood in. All the homes benefit from French doors that open onto enclosed rear gardens.
West Wood Fields has a choice of three- to five-bedroom semi-detached and detached properties. All have bi-folding doors and landscaped gardens. The largest homes are spread across three storeys and boast double internal garages.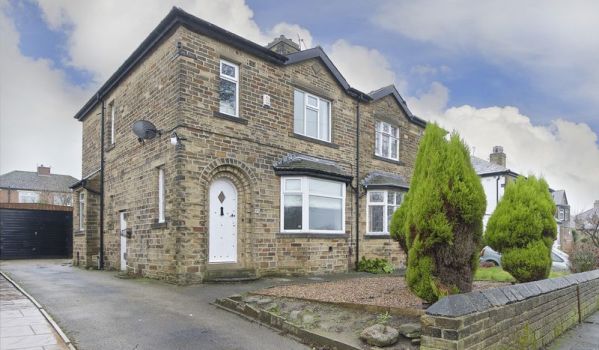 Best ways to get around Bradford
By rail: Bradford city centre has two train stations: Bradford Forster Square and Bradford Interchange. Bradford Interchange has regular services to Blackpool North, Huddersfield, Leeds, Manchester Victoria and York. For trains to Ilkley and Skipton, catch a train from Forster Square.
Bradford to Leeds takes 20 minutes, whereas a journey to Manchester takes one hour.
By car: The A6177 encircles Bradford, and branching off from it in the south is the M606, which in turn links to the M62 towards Manchester.
Other key roads include the A658 and A650. The first heads north to Leeds Bradford International Airport and the second takes drivers north east to Keighley.
By air: A 30-minute drive will bring residents to Leeds Bradford International Airport. From here it's possible to fly to more than 75 direct destinations offered by airlines including Flybe and Ryanair.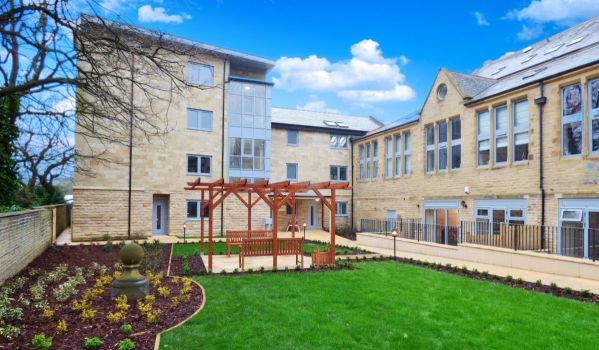 Best things to do in Bradford
History: The National Science and Media Museum invites visitors to investigate the science and culture of light and sound technology. It has three cinema screens, including an IMAX screen, as well as interactive galleries and exciting collections of photography, film and TV.
Bradford Industrial Museum was once Moorside Mills. It was built in 1875 and used to spin cotton. It now has displays of the machinery used to create the textiles as well as exhibitions on steam power and motor vehicles. You can also explore local social history by visiting the mill workers' terraces and the home of the mill manager.
Cultural: Contemporary exhibitions and permanent galleries of art are on display at the Cartwright Hall Art Gallery. Its collections are predominantly 19th- and 20th-century British artwork but it also boasts some international prints and South Asian arts and crafts.
Ballet, opera, comedy and musicals feature on the Alhambra Theatre's programme. The theatre was built in 1914 and now hosts touring companies including the Royal Shakespeare Company and the National Theatre.
Alternatively, residents can see well-known comedians and chart-topping bands at St George's Hall.
Outdoors: Peel Park has a large area of parkland as well as a lake. It holds a Green Flag and has a play area, skate park, tennis courts and sports pitches.
A new focal point of the city is City Park. It's part of large-scale regeneration of the city centre and features a mirror pool, the largest urban water feature in the UK. Visit at dusk to see its fountain displays with laser lights.
The wider Bradford district can be explored by following the Bradford Millennium Way. It's a 45-mile circular walk that takes in some of the best local scenery. Head to Bradford Visitor Centre for more information on walking routes.
Shopping: Bradford has two indoor markets that can be found within the Oastler and Kirkgate Shopping Centres. These markets showcase regional suppliers and have stalls selling fish, meat, fruit and vegetables.
Kirkgate Shopping Centre also has plenty of national shopping favourites, including New Look, Argos and Boots.
Shopping in Bradford now includes The Broadway, the city's newest shopping centre. It has more than 70 shops and eateries including Debenhams, Next and Topshop.
Food and drink: Living in Bradford means a curry house is always close by. Try Shimla's for food from Kashmir, the Punjab and the north west frontier or Café de Akbar for Karachi-style dishes.
Real ale is another fixture in Bradford's nightlife. Quirky watering holes include The Record Café, which is also an independent record shop as well as a bar serving ale and charcuterie. At night, DJs playing vinyl provide some extra atmosphere.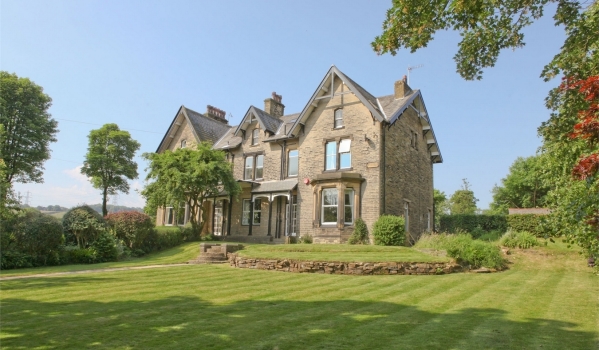 Hidden Bradford
Bradford has a tunnel system beneath the city centre that has now been transformed into Sunbridgewells underground market. Victorian-style shops line an internal street selling art, food and handmade gifts.
5 reasons to live in Bradford
Appealing property prices
Huge amount of regeneration
Good connections to Leeds and Manchester
Great range of international shops and cuisine
Lots of culture and a UNESCO City of Film
What's your opinion of Bradford? Share your thoughts in the comments below...