Looking for a great quality of life without the price tag? How about the historical town of Chester-le-Street in County Durham?
A quiet and charming market town surrounded by rugged countryside pretty much sums up Chester-le-Street. Renowned for its historic high street, lined with gabled buildings and quaint shops, it sits just on the River Wear and within easy access of the Durham Dales.
Chester-le-Street's charm has not gone unnoticed. In 2016, The Sunday Times listed it as one of the best places to live in the north and north-east.
The town's obvious appeal is boosted further by its house prices. The average in Chester-le-Street is still currently a very affordable £149,000 (you can check up-to-date prices here).
Living in Chester-le-Street: what to expect
Chester-le-Street has a little bit of everything. Green space, its own leisure centre, all the local shops you need and good schools. Red Rose Primary School for example, was 'outstanding' at the latest Ofsted inspection.
But it's proximity also means the cities of Durham and Newcastle are on the doorstep. You can find out more about what Durham has to offer by reading our dedicated guide.
You'll also have easy access to the coast and the North Pennines, an Area of Outstanding Natural Beauty. You don't have to enjoy it alone, either. Clubs like the Chester-le-Street Ramblers mean you can explore the rolling countryside with like-minded neighbours.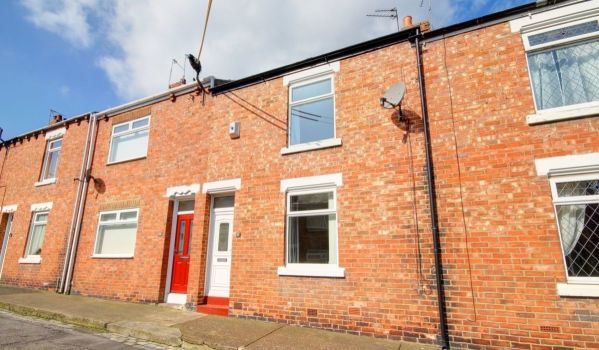 Where to start your property search
The centre of Chester-le-Street typically comprises terraced housing. At the cheaper end of this scale, a good place to start your search is Cone Terrace. These two-bedroom homes are modestly priced and provide easy access to Riverside Park. Affordable 20th-century houses also line streets such as Cheviot Road and Fife Avenue.
For a period terraced property, take a look at roads such as Clarence Terrace. The homes may be on the smaller side, but many retain character features such as high corniced ceilings. They are also close to the train station.
You'll still find purpose-built blocks of flats amid the history and heritage of Chester-le-Street. For petite two-bedroom apartments, consider pockets like Sandringham Court or Cestrian Court.
Some flats have also been converted from old period buildings such as The Hermitage. This former mansion now consists of two-bedroom apartments or maisonettes, all of which offer stunning views over the surrounding woods and grounds.
Larger family homes can be found on estates like Hermitage Gardens, which sits on the western fringe of Chester-le-Street. Substantial semis are also on the market in places such as Holmlands Park.
Search Bullion Lane if you want a sizeable semi-detached period property. Homes on this road boast high ceilings and open fireplaces. Stately Edwardian properties are also available on Waldridge Road.
On the outskirts of Chester-le-Street is the sought-after area of North Lodge. Here you will find grand, stately detached homes that command high prices. Generally built in the 1920s, these imposing properties sit in extensive grounds and tend to consist of four or more bedrooms.
Alternatively, traditional detached homes can be picked up on streets like Durham Road. If you've got a roomier budget, you can enjoy their mature gardens and character features.
Getting around Chester-le-Street
By rail: Chester-le-Street train station comes with good rail connections with direct services to Durham, Leeds, Liverpool Lime Street, Manchester Victoria, Newcastle and York. A journey to Newcastle takes 12 to 30 minutes while Durham can be reached in as little as six minutes.
By car: The town offers drivers easy access to the A1(M) and the A167 connects it to Durham. The A693 and A68 track west, while the A690, A619, A692 and A1231 serve as other main arteries around the county.
By air: Durham Tees Valley International Airport is about 50 minutes away by car. It operates three daily flights to Amsterdam, from where travellers can connect to other international flights. There are also daily flights to Aberdeen.
For more international and domestic flights, you'll need to go to Newcastle International Airport which offers 80 direct destinations.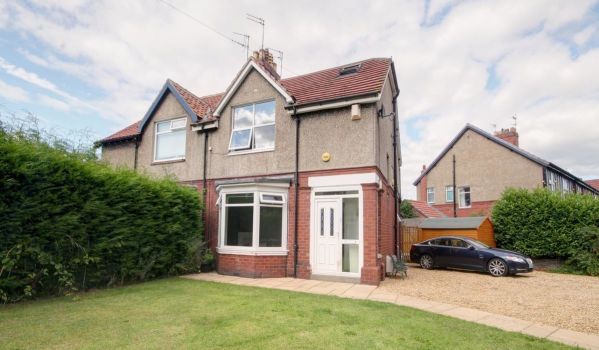 Things to do in Chester-le-Street
History: Wander around the medieval walls of St Mary and St Cuthbert's Church to see a facsimile of the Lindisfarne Gospels. The gospels were brought by the monks when they fled Lindisfarne after a Viking attack. The originals are now housed in the British Library, but you can still admire this special copy.
Explore Concangis Roman Fort to learn about the origins of Chester-le-Street. The fort is part of a heritage trail, which you can follow to see more of the town's important sites.
A short drive from the town is Beamish Museum. This living museum shows the lives of ordinary people, including life in a 1900s pit village and a 1940s farm. Visit here to get a real sense of what life was like in the past – stock up on humbugs at the old sweet shop or take a ride on the helter-skelter while you're there.
Lumley Castle is more than 600 years old and now hosts Tudor banquets. Sup on roasted meats and drink goblets of mead while enjoying the entertainment.
Culture and sport: If you like cricket, head to Emirates Riverside. This sporting and events venue hosts Durham Cricket Club but also showcases larger international matches. It also doubles up as an events venue, so check its calendar to ensure you don't miss out.
In summer, look out for the Chester-le-Street Fake Festival. This tribute-based music event has both professional touring groups and local bands, so book a ticket to dance and sing to some of your favourite music.
Brush up on your creative skills at a workshop hosted by Willy Nillie. Workshops include drawing, painting, printmaking, textiles, soapmaking and creative writing. You can also admire the work of other artists in the small gallery.
Outdoors: Take advantage of the proximity of the river by hiring a boat or taking a river cruise. Admire the rolling countryside and look out for historical landmarks as you wind your way along the River Wear.
Children can run riot at Riverside Park. This park has an artificial beach, island and fountain, all of which is centred on a replica 16-foot castle. There are also artist-designed ornamental gardens if you are looking for some peace and quiet.
Drive out to the North Pennines to roam its meadows and woodland. Take your bicycle or follow one of its many trails on foot to see the best of the northern countryside.
To explore more local countryside, follow Cuddy's Corse. This trail starts at the Church of St Mary and St Cuthbert and follows the footsteps of those who brought St Cuthbert's body to Durham.
Shopping: Stock up on local goods at the market. It's held every Tuesday, Friday and Saturday and features plenty of local produce, arts and crafts.
For mainstream stores, head to the St Cuthbert's Walk Shopping Centre. Browse among popular shops like Tesco and Boots, or pop into one of the more independent shops that also inhabit the centre.
If you want more choice, make the short journey to Durham. Its city centre is packed with independent and high-street shops – try Fowlers Yard for quirky arts shops, or Van Mildert for high-end designer brands.
Food and drink: Tuck into British classics with a modern twist at The Lambton Worm. The menu consists of seasonal dishes made from local ingredients whenever possible. All dishes are made with a beer pairing in mind, so sip ale produced by microbrewery Sonnet 43 while you enjoy your meal.
Start your day with breakfast from Passingtime Café. This quaint café serves up poached eggs, bacon and scones, alongside quiches and cakes, so make sure to stop here if you're in need of a good meal.
For Sunday Lunch, seat yourself at The Moorings. This pub prides itself on its seasonal food – make sure you try the roasted pork belly and the black pudding chips.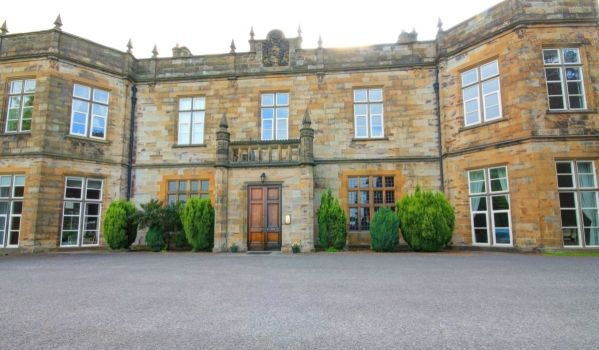 Hidden Chester-le-Street
The Anker's House at the Church of St Mary and St Cuthbert is one of the most complete examples of a religious recluse's hideaway in England.
The house contained six religious recluses from the 14th to 16th centuries. Visit it today to get an idea of what life was like for an anker or anchorite and to see some displays of Roman, Saxon and medieval history.
5 reasons to live in Chester-le-Street
Affordable homes

Easy commuting to both Durham and Newcastle

Steeped in history

Access to the North Pennines, Durham Dales and the coast

Surrounded by countryside
Have you been looking for a home in Chester-le-Street? Share your reasons in the comments section below…