Houghton le Spring's affordability, new housing estates and good road connections have made it a favourite among first-time buyers and young families.
Houghton le Spring sits on the outskirts of Sunderland in County Durham. It was once an active coal-mining town but it's now a convenient home for commuters.
Although it has no train station, A roads make travelling to Sunderland, Washington, Durham and even Newcastle, relatively quick and easy.
First-time buyers and young families will also be pleased by the house prices on offer. The current average value of a home is £144,000, well below the prices of Washington and a snip of Tyne and Wear's average which stand at £156,000 and £175,000 respectively. You can check the latest figures here.
Want to know more about living in Tyne and Wear? Take a look at our detailed guide.
Living in Houghton le Spring: what to expect
The housing in the town is predominantly from the 20th century, but a rapid growth in new estates means that modern homes are also easily found.
Housing development has also led to the adoption and conversion of former mining land, some of which has been transformed into attractive parkland filled with wildlife.
The town has a good handful of shops, cafés and pubs, but if you want more choice, the lively shopping centres and nightlife of Durham and Newcastle are only half an hour away by car.
Families can be reassured that the area has plenty of schools. Some, such as St Michaels Roman Catholic Voluntary Aided Primary School, were rated as 'outstanding' at their last Ofsted inspection.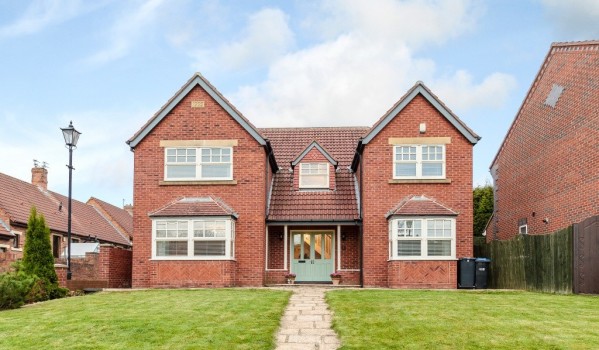 Where to start your property search
In the town: First-time buyers or those with modest budgets should take a look at roads such as Baker Street and Morton Crescent, which have plenty of humble two-bedroom terraces. Slightly larger versions are available on Burns Avenue North, many of which have surprisingly lengthy gardens.
More terraces can be found along Church Street, which is one of the town's oldest streets. Look here for Victorian properties that boast bay windows, high corniced ceilings and fireplaces. If you have a much larger budget, you may be able to snap up the occasional listed property with views over the nearby church.
For a comfortable family home, check out the roomy 1950s semis in areas such as the Market Place, some of which back onto a huge green. Gillas Lane East also has a smart collection of mid-20th-century semis with airy bay windows and off-street parking.
Detached homes are available along roads such as Mill Hill, which has roomy houses with generous gardens tucked in a quiet cul-de-sac. Dairy Lane has more large detached homes, many of which are double-fronted with several bay windows.
For a new home, take a look at Rainton Meadows on the outskirts of the town. This new estate has three- to five-bedroom houses and boasts excellent access to the A1(M). Some of the larger houses have in-built garages and extend over three storeys.
Suburbs: Houghton le Spring is surrounded by several sought-after villages, such as Philadelphia, Shiney Row and Chiltern Moor.
Philadelphia has attractive executive housing on roads such as Connaught Close and Goodrich Close, several of which have integrated garages and smart paved driveways. On the outskirts are more eclectic properties, such as converted period farmhouses.
Modest red-brick terraces can be found on Park View and South View in Shiney Row. If you'd prefer a new-build, look to the Elba Park development. These sustainable homes are built in a mix of traditional and contemporary styles and range from two to four bedrooms. Best of all, they have easy access to the open space of Elba Park.
Chiltern Moor has a selection of grand listed houses with landscaped grounds as well as modest three-bedroom terraces. Executive properties with four to five bedrooms and double garages are also on Atherton Drive.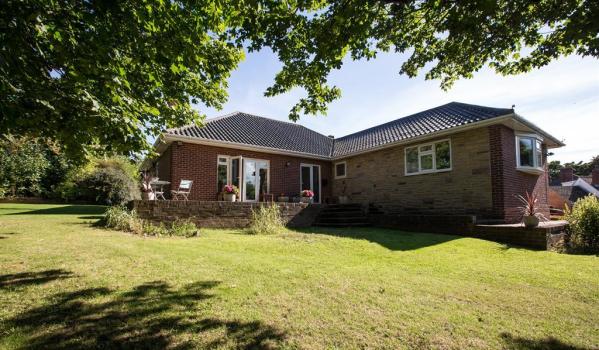 Getting around Houghton le Spring
By rail: The town doesn't have its own train station but the one at Chester Le Street is only a 13-minute drive away. From here residents can travel to Liverpool Lime Street, Leeds, Manchester Victoria and York. Services also run to Durham and Newcastle.
By car: The A690 runs through the middle of the town. To the south, residents can use it to connect to the A1(M), which runs north into Tyne and Wear and south towards Darlington.
The A690 can also be used to connect to the A19, heading north for Jarrow and south towards Middlesbrough.
By air: The Durham Tees Valley International Airport and Newcastle International Airport are both 30 minutes away by car. Durham has three daily flights to Amsterdam, from which you can head to a wide variety of destinations, as well as a daily flight to Aberdeen. For more choice head to Newcastle, which has a choice of 80 direct destinations.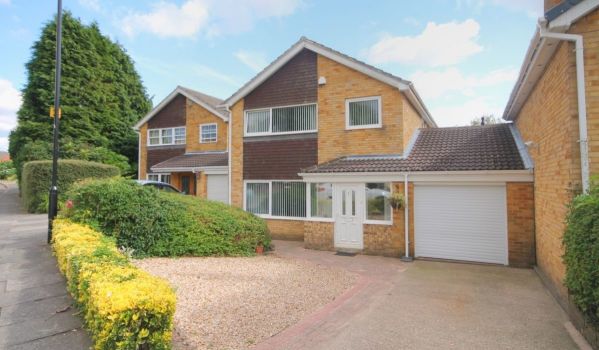 Things to do in Houghton le Spring
History: The Penshaw Monument atop Penshaw Hill is visible on the horizon for miles. The 70-foot-high folly was built in memory of the first Earl of Durham and is a replica of the Temple of Hephaestus in Athens. Climb the spiral staircase to the roof for spectacular views.
The columns and central tower of St Michael and All Angels Church date back to the 1300s, but the church stands on a much older site – look through the glass panels in the floor to see a Saxon doorway. The church is famed as the resting place of Bernard Gilpin, the so-called 'Apostle of the North' who was a popular rector of Houghton in the 1500s.
Cultural: If you enjoy real ale and beer, make sure you visit the Houghton Beer Festival. This annual event has a wide selection of beers and ales on tap, accompanied by live music.
For concerts, fashion shows and sporting events, keep an eye on the calendar of Rainton Meadows Arena. It's one of the largest indoor venues in North East England and hosts a number of private and public events every year.
Houghton Feast is a highlight of the local calendar. It originated in the medieval period and takes place every October. The festival runs over 10 days and now includes a fair, a carnival parade and fireworks, as well as the traditional roasted ox.
Outdoors: One of the largest parks in the Sunderland area is Herrington Country Park. Explore by following one of its many marked routes and cycle trails. Open air concerts are on offer in the summer.
Elba Park covers 53 hectares and was once the site of a coke works. Thanks to regeneration work, it's now rich in wildlife and hosts events and educational activities all year round.
Joe's Pond also has industrial heritage. This Site of Special Scientific Interest was once a clay pit but is now home to all sorts of creatures. Search along the fringe of the pond for dragonflies and water scorpions or look out for some of the 140 species of birds that visit the area.
For fresh sea air, make the short drive to the coast of County Durham. Its cliff-top paths are perfect for long walks and the steep wooded valleys are great for spotting wildlife. When the tide is out, search the rock pools for sea life.
Shopping: The main shopping areas are clustered on Newbottle Street, Mautland Square, The Broadway and Sunderland Street. Here you will find a selection of take-aways, local shops, corner shops and a few high-street chains.
Once a month you can also visit the Rainton Meadows Craft and Food Market, which has stalls selling artisan food, clothing, local ales and gifts.
If you need more than a top-up shop, make the short drive to Washington or Sunderland. The Bridges Shopping Centre in Sunderland has more than 90 shops, including chain cafés and popular favourites such as Boots and Debenhams. Durham and Newcastle are also excellent shopping destinations.
Food and drink: For rustic, family-friendly food cooked with a modern twist, pay a visit to Miss Nancy's Bistro. This family-run bistro serves generous portions of cakes, sandwiches and breakfasts.
For classic Italian food, try the Italian Farmhouse in West Rainton, or stop by The Wild Boar pub back in Houghton le Spring for a drink and a hearty meal.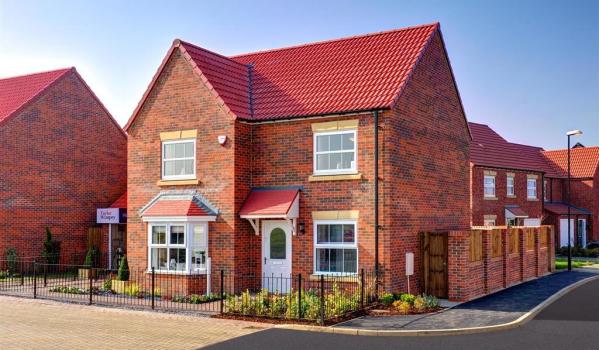 Hidden Houghton le Spring
A large metal entrance banner in Elba Park commemorates a local legend. It tells the story of the Lambton Worm, which allegedly grew to a monstrous size and terrorised residents until John Lambton returned from the Crusades and killed it.
5 reasons to live in Houghton le Spring
Attractive house prices
Easy driving distance to Durham and Newcastle
Growing choice of modern housing
Lots of parks
Plenty of community events
Are you weighing up the advantages of Houghton le Spring? Let us know why you're interested in the comments below.