Boasting a regenerated riverside and a strong arts and culture ethos echoed in a lively calendar for residents, Lancaster could be the ideal place to call home.
A regenerated riverside makes the most of Lancaster's position next to the River Lune, while both the Lancaster University and the University of Cumbria have revitalised its night-time economy and culture.
Where is Lancaster?
Lancaster is one of England's Heritage cities, in Lancashire, just five miles from Morecambe on the coast and a short drive from the Forest of Bowland, an area of outstanding natural beauty in the countryside.
As the county town, Lancaster's prices have crept above the Lancashire average. However, home-buyers will still get plenty for their money – the current average is just £189,000.
You can check the latest figures with the Zoopla House Price Tool.
Discover more about Lancashire by taking a look at our area guide.
Living in Lancaster: what to expect
Lancaster's central skyline is shaped by the towers of Lancaster Castle, Lancaster Priory Church and the Ashton Memorial.
Its streets are marked by history, as imposing Georgian and Victorian buildings punctuate the centre and the historic canal, which has been significantly improved after recent regeneration projects.
The city boasts a strong arts and culture component. Among other events, residents can enjoy a lively calendar including Chinese New Year festivities and the Lancaster Jazz Festival. Real ale pubs are also a common feature and a popular after-hours destination.
Schools in Lancaster will appeal to families. The best schools include Ripley St Thomas Church of England Academy, which has been rated as 'outstanding' by Ofsted. Independent institutions include the respected Lancaster Steiner School.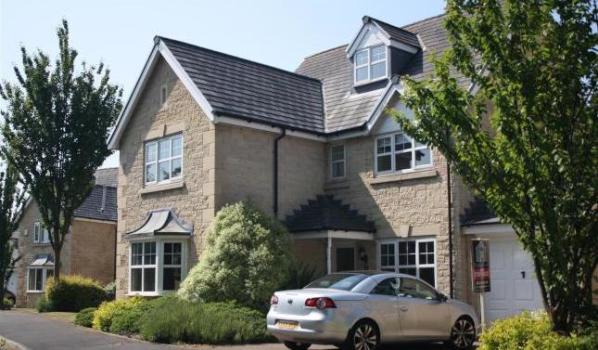 Top places to start your property search
One of the most sought-after locations is the area surrounding Williamson Park.
The streets around this attractive green space have their fair share of sandstone terraces. Grids of tight-knit terraces with two bedrooms can be found down Perth Street and Dundee Street, with larger three-bedroom versions on Balmoral Road.
You can also pick up a neat 1920-30s semi on cul-de-sacs such as Park Avenue. These properties have smart-looking bay windows and attached garages. Later 20th-century semi-detached homes line leafy streets such as Clougha Avenue.
If you're set on a contemporary house, check out new developments such as The Potteries on Wyresdale Road. It's close to the park and still only a 15-minute walk from the centre. The landscaped grounds contain one-to-five-bedroom homes and apartments. The largest have gallery landings, French doors, utility rooms and studies.
Homes near the city university are good for investment as they are popular with students and first-time buyers. Most properties consist of two- to three-bedroom sandstone terraces on narrow streets. Some have converted lofts and small courtyards – take a look at Prospect Street and Havelock Street for examples.
If you want to be near the train station, you can pick up a handsome stone terrace on roads such as Gerard Street. These Victorian houses have high ceilings, airy rooms and feature fireplaces as well as humble courtyards. You can also find flats in large converted buildings like the ones on Fenton Street.
The Canal Corridor is the place to look for apartments with enviable views over the River Lune. On St George's Quay you can find one-bedroom maisonettes in converted buildings as well as modern apartment blocks. Take a look at Riverside Lofts or Waterside for examples.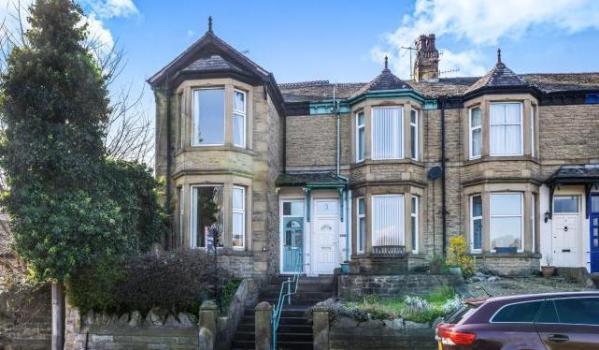 An attractive place for families is Bowerham to the south of the city. Large mid-20th-century semis with bay windows and decent-sized gardens can be found on Ingleton Drive and Warwick Avenue. Many of these roads are lined with trees and have a quiet residential feel.
The Freehold area is just one mile from the city centre. The common two-bedroom terrace lines roads such as Garnet Street but there are also elegant sandstone semis on leafy streets such as Derwent Road. Residents on this road can enjoy views over Lancaster thanks to the street's elevated position.
Particularly stylish Victorian homes are available on Borrowdale Road. These properties have arched windows and doors and large bay windows.
Best ways to get around Lancaster
By rail: Lancaster station is served by the West Coast Main Line. Direct services run to Barrow-in-Furness, Carlisle, Glasgow Central, Leeds, London Euston, Manchester Airport, Manchester Piccadilly, Morecambe and Preston.
Residents can get to Manchester in an hour, Leeds in two hours and London in two hours and 35 minutes.
By car: To the east of Lancaster is the M6, which is linked to the city via Junctions 33 and 34. Drivers can use the motorway to head north to Carlisle or travel south past Birmingham.
The A6 is another key road. It runs through the city taking drivers north to Carnforth, Kendal, Penrith and Carlisle and south to Preston, Chorley and Manchester.
By air: Manchester Airport is an hour's drive from Lancaster and the closest airport to the city. It offers passengers a choice of more than 200 direct flights with operators including easyJet, Flybe and Ryanair.
Alternatively, travellers can head to Liverpool John Lennon Airport, which is a 90-minute drive away.
Best things to do in Lancaster
History: One of the top things to do in Lancaster is visit the castle. Lancaster Castle was once a strong fortification and Europe's longest-serving prison – it was only closed in 2011. Visitors can experience jail conditions by exploring the cells and viewing the prison life exhibition.
The former Custom House is now home to the Lancaster Maritime Museum. It traces the city's maritime trade as well as the history of the port and canal. Top exhibits include restored fishing boats and an aquarium.
Cultural: Dukes Theatre and Cinema is one of many theatres in Lancaster. It's based in a converted church built in the 18th century and has regular cinema screenings. Five shows are produced in-house every year but touring companies are also invited to perform.
Lancaster Grand Theatre is Britain's oldest theatre. Dating back to 1782, it was rebuilt in 1908 in an Edwardian style. Visitors can book to go on a guided tour when the theatre is not hosting performances.
When it comes to art, residents can enjoy regular exhibitions at The Storey. It acts as a centre for creative industry with literary performances, workshops and guest exhibitions.
Talks and exhibitions are also held at the Peter Scott Gallery, which is particularly proud of its collection of Japanese and Chinese art, European prints and artwork by 20th-century British artists.
The Lancaster Music Festival is held every October and is free to attend. Featuring acts from the UK and beyond, the event is held across 40 venues, including Lancaster Castle.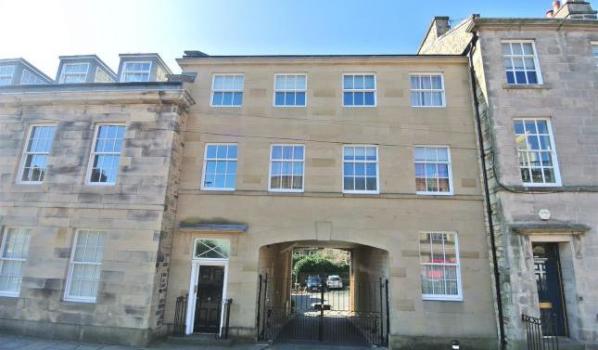 Outdoors: The Forest of Bowland area of outstanding natural beauty covers 312 square miles and is filled with valleys, moorland and fells. One of its most distinguishing features is Pendle Hill. Walkers can hike to its 577 metre summit for panoramic views.
Close to the centre is Williamson Park, boasting 54 acres of green space, with views to the Fylde Coast and the Lake District National Park. Attractions include a tropical butterfly house, bird enclosure and the Ashton Memorial, an Edwardian folly.
While the Lancaster Canal was built to carry goods between Kendal and Preston the waterway is now a haven for wildlife and a favourite walking spot. Its towpath stretches for close to 30 miles and offers picturesque country views.
Shopping: A range of national and independent shops are available at the Market Gate Shopping Centre. Stores include M&S, New Look, WH Smith and Waterstones. Additional high-street names can be found in St Nics Arcade.
Lancaster Charter market, set up every Wednesday and Saturday, is a traditional street market offering everything from fresh fruit and vegetables to flowers and pottery.
Food and drink: Ale holds an important place in the Lancashire food and drink scene. Visitors can discover the secrets of the brewing process by booking a tour with Lancaster Brewery. The tour features several samples, and if a premium tour is booked, visitors can also enjoy a homemade pie.
Restaurants in Lancaster include Merchants 1688. The restaurant is based in the 300-year-old cellars of a former wine merchant near the castle. The menu includes real ales from local brewers and classics such as Lancashire hotpot.
More homemade, hearty dishes are served in The Borough. The Georgian town house has its own brewery and serves dishes such as beer-battered Fleetwood haddock with thick-cut chips.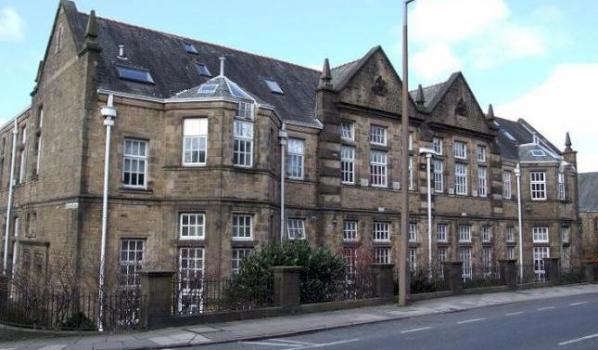 Hidden Lancaster
In 1612 Lancaster Castle was the site of the trial of the Pendle Witches. Of the 20 people from the Pendle Hill area tried for witchcraft, 10 were later executed. The Witches Trail follows in their footsteps.
5 reasons to live in Lancaster
Property is good value for money
Close to the M6 and has plenty of direct train routes
Choice of modern riverside apartments and sandstone terraces
Strong arts and pub culture
Easy access to the Forest of Bowland area of outstanding natural beauty and the coast
You might also be interested in...
What do you think are Lancaster's main selling points? Share your ideas in the comments below...