Keen for a move to the bright lights? With several universities and a cultural scene to rival London, Leeds could be the perfect fit.
Leeds is a sprawling cosmopolitan city in West Yorkshire. Once a major mill town, it is now a financial, cultural and residential hotspot.
Large-scale regeneration projects have transformed the cityscape, driving investor and home buyer interest.
Houses for sale in Leeds now average £204,000, dwarfing the average of £180,000 for West Yorkshire as a whole (check the latest house prices).
You can learn more about the wider area by reading our guide on West Yorkshire.
Living in Leeds: what to expect
Leeds is packed with cultural venues, including museums and art galleries. And, there are more than 1,000 shops across the city centre, from high street favourites to quirky boutiques.
Leeds' universities have also encouraged a flourishing nightlife, both in the city centre and its suburbs. The city has more than 150 pubs, bars and cafés, and areas such as Call Lane are go-to spots for entertainment.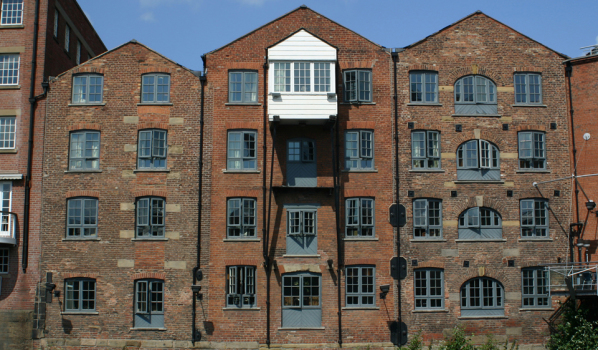 Top places to start your property search
City centre: There's a range of flats in the city centre – some of which even offer a concierge service.
Apartments in old industrial warehouses and mills can be found along the River Aire. Why not consider the Victorian buildings on East Street?
And flats in modern blocks are dotted throughout, such as Skyline on St Peter's Street and Leeds Dock on Chadwick Street.
If you'd prefer a grand property, check out the Victorian townhouses on roads such as York Place or Georgian homes in the Blenheim area.
Alwoodley: This is one of the most affluent and upmarket suburbs. Its open parks and good schools have made it popular among well-to-do families.
Opt for a substantial, exclusive property on Wigton Lane or Alwoodley Lane, or a more modest ex-local authority home on the Fir Trees estate. The Tall Trees estate is also worth a look if you want a mid-20th-century family home.
Armley: Less than a mile from Leeds city centre is Armley. An up-and-coming area, it's popular among young professionals. Move into a converted historic building, such as the Old School Lofts development, or a contemporary home, such as one on the new Swallow View development.
The centre is a good place to look for semi-detached homes, with larger properties located towards the top end of Upper Armley.
Beeston: If you're looking for a small suburb close to the city, Beeston is worth a look. It's divided in two by the Cross Flatts Park, with Beeston Hill to the east and Beeston Village to the west.
It features a lot of back-to-back terraced housing, but you can look in the Cross Flatts area for grander flats and houses.
Headingley: This leafy suburb has a village vibe. Headingley is a favourite among young professionals and families as well as buy-to-let investors thanks to its proximity to two universities.
The Broomfields area (or Cardigan Triangle) between Burley Park, Cardigan Lane and the rugby stadium is particularly sought-after and filled with Victorian terraced homes.
More 19th-century terraced properties can be found in Far Headingley, some of which are on quaint cobbled streets. Take a look at Highbury Road, Highbury Place and Highbury Street for examples.
Kirkstall: This suburb sits on the eastern side of the River Aire. Victorian terraced homes are located on the roads spanning off Morris Lane, with the most popular on Morris Lane itself due to its hilltop position. Look at the homes near Kirkstall Abbey for the best views.
For comfortable 1930s semi-detached homes, consider roads such as Eden Drive, Eden Road and St Ann's Lane. Alternatively, find a studio flat or a grand five-bedroom detached home on Abbeydale Oval or Vesper Lane, or a new-build apartment at Vicarage Mews.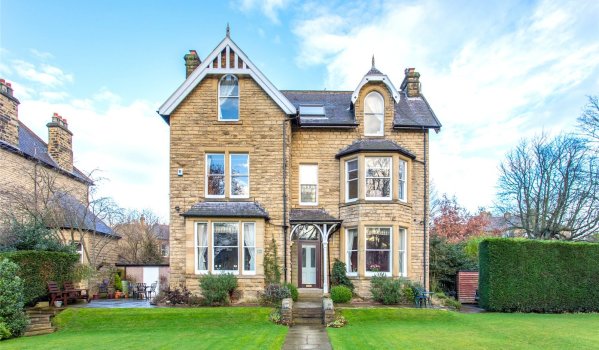 Best ways to get around Leeds
By rail: Leeds train station (New Street) is one of the busiest in the country. The Metro provides trains throughout West Yorkshire as well as to cities such as Manchester, Liverpool and London.
Leeds train station will also be part of the new HS2 route (High Speed 2). Once finished, you will be able to reach Birmingham in less than an hour, down from the current two-hour journey time. It's estimated that a journey to London will also be reduced to 90 minutes, down from two hours and 20 minutes.
By car: Leeds sits at the meeting point of several A roads (A58, A61, A62, A63, A64, A65, A660), which link it to the wider West Yorkshire area.
The city is also close to several motorways: the M1 and M62 intersect to the south and the A1(M) runs to the east. To reach central Leeds, use the M621.
By air: Leeds Bradford International Airport is just a 30-minute drive from the city centre. From here, catch flights to domestic locations such as Aberdeen and Belfast or fly to Europe. Airlines include easyJet, Flybe and Ryanair.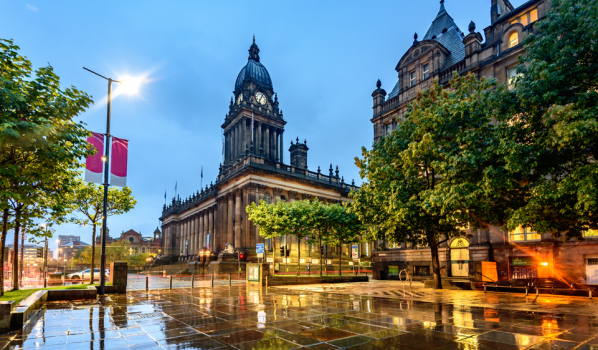 Best things to do in Leeds
History: Kirkstall Abbey is one of Leeds' most striking historical structures. Construction started on it in 1152 by Cistercian monks and much of the structure still stands today. Tour the site and enjoy its 24-hectare parkland, which is a favourite spot for picnics.
Visit Leeds City Museum - its six galleries cover the history of the city as well as natural history and global history. An Egyptian mummy is one of the popular exhibits.
Explore Temple Newsam House and Farm, the birthplace of Lord Darnley, husband to Mary, Queen of Scots. The Tudor-Jacobean house is set in landscaped grounds designed by Capability Brown and has pleasant woodland walks and bridle paths.
Cultural: Leeds' Victorian heritage includes the Grand Theatre and Opera House. Built in 1878, its programme includes performances by its resident opera and ballet companies as well as West End musicals, drama and concerts.
The Leeds West Indian Carnival is a highlight of the cultural calendar. It's one of Europe's longest-running authentic Caribbean carnivals and features calypso music, a parade and colourful costumes.
The Tetley is one of Leeds' newest galleries. It's based in the former Tetley brewery and now showcases contemporary and experimental art in a series of changing exhibitions.
Outdoors: Green spaces include Middleton Park, which covers 190 hectares just four miles south of the city centre. It features traditional parkland, historic woodland, a playground, bowling greens and a fishing lake.
Roundhay Park's 700 acres of lakes, woodland and parkland is a home for herons and mute swans. But more exotic creatures can be discovered in the park's Tropical World. Other features include tennis courts, a skateboard park, as well as a scented garden for the blind.
Shopping: Briggate is the main shopping street, lined with high street staples, shopping arcades and independent stores.
Shopping centres include the White Rose Centre in Churwell, as well as the Merrion Centre, The Core, The Light and the St John's Centre. The Corn Exchange is also popular and full of boutiques.
For high-end shopping, such as Vivienne Westwood and Louis Vuitton, head to the Victorian Quarter.
Food and drink: Watering holes in the city include Jake's Bar in Call Lane, which serves its own homemade liqueur, and The Liquorist on Greek Street.
Leeds is also known for brewing. Sample local ales at pubs such as the Lamb and Flag and The White Swan, or beer paired with street food and charcuterie at The Black Swan. Alternatively, Whitelock's in Briggate is a 300-year-old pub that still boasts its original décor from 1886.
Leeds offers fine dining too. Try The Man Behind the Curtain for ultra-modern, Michelin Star cuisine. Its menu includes an 11-course tasting menu inspired by the story of The Wizard of Oz.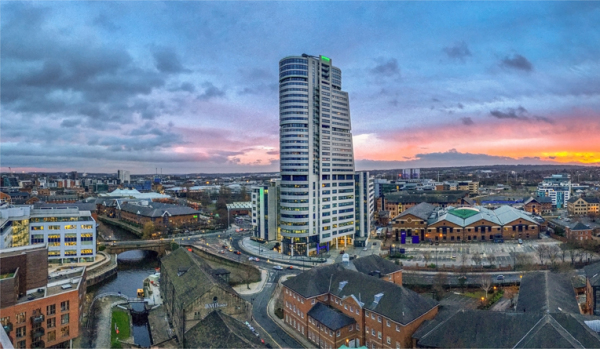 Hidden Leeds
The city's Hyde Park Picture House is the last surviving gas-lit cinema in the UK and has kept many of its original features, including an ornate balcony and external ticket booth.
5 reasons to live in Leeds
Bursting with culture, history, bars and restaurants

Excellent transport links

Top shopping

Large-scale redevelopment

Range of property, from modern, riverside flats to period homes
Have you got a taste for Leeds? Let us know your thoughts by commenting below…