A picturesque setting, excellent shopping and good commuter links make Maidstone a firm favourite among house-hunters.
Maidstone is the county town of Kent, located just 32 miles south east of London.
The town itself has many historic buildings, such as Archbishop's Palace, nestled among its more modern developments. And the River Medway winds its way through the centre.
Maidstone's attractions translate into relatively high house prices. The current average is £320,000, slightly above prices in Kent as a whole. You can check up-to-date Maidstone prices here.
The wider area is known for its fertile farmland. The county's hops and vines produce some of the finest ales and wine, while its orchards bear juicy fruit.
Little wonder then, that Kent is often dubbed the 'Garden of England'. You can find out more about the area with our dedicated guide.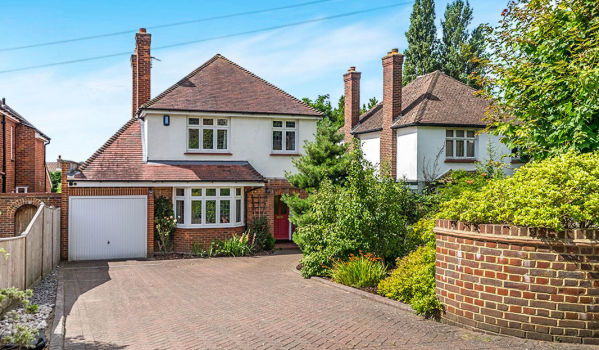 Living in Maidstone: what to expect
Maidstone itself has all the amenities you'd expect of a lively market town.
The historic heart is largely pedestrianised, making it easy to navigate. But regeneration is under way.
The high street has recently been given a new lease of life, with two new public squares, seating and paving.
And future plans include re-vamping Gabriel's Hill and Week Street, as well as re-developing the area from Maidstone East train station to Fremlin Walk shopping centre.
A new bypass is also planned to ease congestion in the town centre.
Maidstone is a popular place for young families to live, thanks to the excellent schools in the area. Roseacre, Oakwood Park Grammar and Maidstone Grammar School were all given 'outstanding' ratings at their last inspections.
Beyond the town, High Weald and Kent Downs, both Areas of Outstanding Natural Beauty, offer plenty of opportunities to enjoy the great outdoors.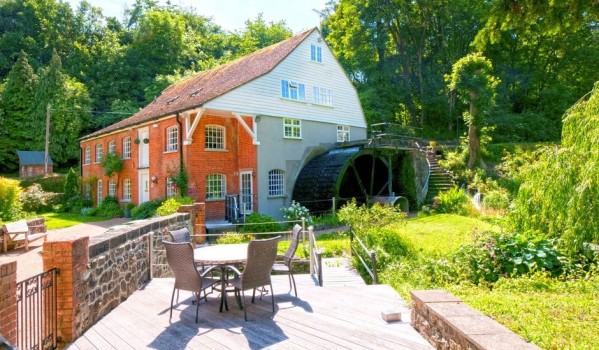 Where to start your property search
Town centre: Victorian homes, particularly terraces, can be found between the heart of Maidstone and Mote Park. Look to Kingsley Road for modest homes and streets such as Hastings Road for larger houses.
For luxury apartments that come with private gyms and coveted views of the surrounding countryside, try roads such as Lower Stone Street.
If you want a river view, check out the modern apartments on Clifford Way. They have balconies that overlook the Medway - but command high prices as a result.
Search streets near Mote Park if you want easy access to open green space. Tree-lined roads such as Park Way have large semis and detached homes. More modest semis that still have easy access to the park can be found on roads such as Willow Way.
Suburbs: If you want convenient access to the town centre but want to live in a smaller community, look to Maidstone's suburbs.
Allington is just a 10-minute drive north west of the centre. Here you will find plenty of twentieth century housing – look for terraced houses on Halstead Walk or 1930s semis on Palmar Road. Spacious family homes with decent gardens are on streets like London Road.
Bearsted is another sought-after suburb. Look on Fauchons Lane for large, pricey homes that are secluded from the road by long driveways. Edwardian properties with four or five bedrooms are available on Ware Street, while modern flats and penthouses can be found on St Faith's Lane.
If you want views over the Kent Downs, try Penenden Heath. Search for homes on roads such as Boxley Heath, or opt for a large 1930s semi on Downs Road. Victorian villas also line Salisbury Road and Pine Grove.
Quiet tree-lined roads are an attractive feature of Weavering. Large Victorian properties and some listed buildings can be found here, along with large executive homes.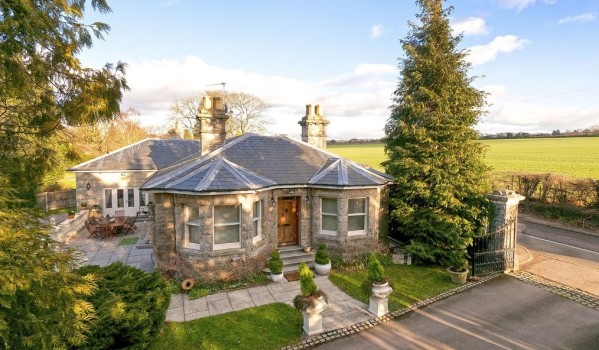 Getting around Maidstone
By rail: Maidstone East and Maidstone West train stations service the area.
Trains from Maidstone East reach both Canterbury and London Victoria within an hour. Trains to Ashford International, which has Eurostar services to Paris, Brussels and Lille, take only 25 minutes.
You can catch trains from Maidstone West to Tonbridge and Strood.
By car: Maidstone has excellent road connections. The M20 runs to the north and the M2 is only a short distance away. The A20 runs through the town and connects it with Sevenoaks and Ashford.
The Medway Towns (which include Chatham and Gillingham) and Hastings in East Sussex can be reached via the A229, while the A26 leads to Tonbridge and the A274 heads to Tenterden. You can also easily access the A249.
By air: Gatwick Airport and London City Airport are the most convenient airports.
Gatwick has flights to 200 destinations and has operators including easyJet and Virgin Atlantic. London City is a business airport with flights to more than 40 destinations across the UK, Europe and the US.
By sea: The Port of Dover, a 50-minute car journey away, has cross-channel ferry services to both Calais and Dunkirk.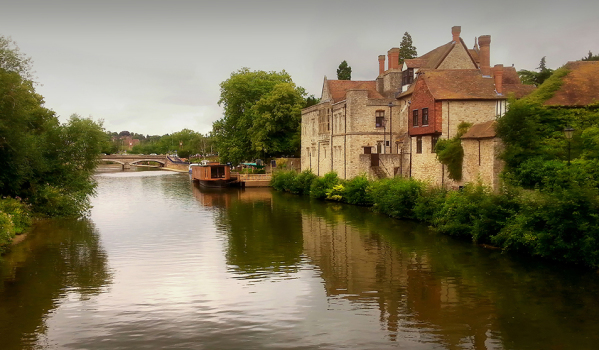 Things to do in Maidstone
History: Boost your knowledge of history by visiting Maidstone Museum. Take a look at an Egyptian mummy, peruse a gallery of oil paintings and study items from the Japanese Edo period. You can also uncover the history of 'Iggy', an Iguanodon fossil that was discovered in the town.
The stables of the Archbishop's Palace are home to the Tyrwhitt-Drake Museum of Carriages. Check out the museum's collection of sleighs, sedan chairs and horse-drawn vehicles to learn about historical forms of transport.
Leeds Castle is just a 15-minute drive from the centre of Maidstone. Take a tour around this former Norman stronghold and royal residence to find out more about its history, before stretching your legs in the 500 acres of parkland and formal gardens.
And don't forget to test your bravery and head for heights at the Go Ape! course at Leeds Castle. Zip wires, Tarzan swings and rope bridges will enable you to explore the castle's woodland from the tops of the trees.
Outdoors: On a sunny day, head for the Hermitage Millennium Amphitheatre on the banks of the River Medway and enjoy the scenery.
And take advantage of the Medway Riverside Walk. If you follow the curve of the river, you'll be able to admire the many houseboats moored along its banks.
Alternatively, stroll around Mote Park, a Green Flag park with more than 450 acres of grassland and woodland. Watch enthusiasts driving their model boats and trains on the lake and miniature railway.
Use the town as a springboard into the Kent Downs, an Area of Outstanding Natural Beauty famed for its hills, meadows and views. Follow the trails on foot or work up an appetite on your bicycle.
Shopping: Fremlin Walk is the go-to place for shopping, with 50 popular high-street shops, such as Waterstones, Zara and House of Fraser. You can find further shops at The Mall Maidstone shopping centre.
Alternatively, visit the boutique stores in the Royal Arcade or wander around the shops on Pudding Lane and Gabriel's Hill. Look out for The Golden Boot - the UK's oldest family-owned shoe shop.
For local goods, browse the stalls at Maidstone Market. It's held every week on Tuesday and Saturday and sells fresh fruit and vegetables as well as linens, tools and much more.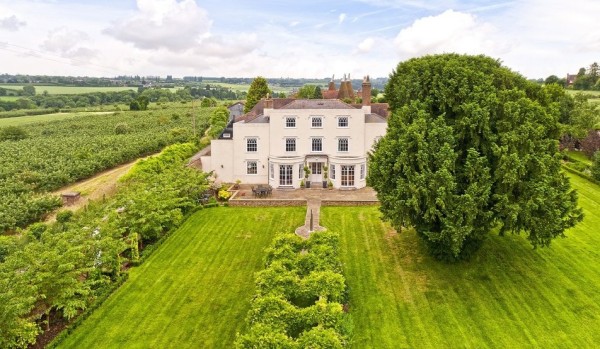 Culture: For a night out, head to the Lockmeadow Entertainment Centre. It has a cinema as well as restaurants and nightclubs.
Book a seat at the Hazlitt Theatre for live comedy, music and drama acts. You can also see open-air performances at Riverstage. Proms in the Park are hosted here alongside movie nights and Shakespeare plays.
Festivals: If you love music, don't miss the Social Festival. It is held at the Kent County Showground and has dance music acts as well as funfair rides and market stalls.
Enjoy live music, street performance and theatre, as well as displays of visual art at the Maidstone Arts Festival.
Get a taste of local music at Maidstone Fringe. This event celebrates new and original music in Kent and the south east every May Day bank holiday. Check out the event calendar to locate the pubs, clubs and music venues that will host live acts, all-day events and dance all-nighters.
Food and drink: Enjoy a taste of the sea at Fish on the Green, a seafood restaurant in nearby Bearsted. Start with oysters on ice and follow it up with the lobster thermidor.
For French-inspired food, try Café Frédéric. The chef draws on his southern-French heritage to cook up tasty classics. All puddings and cakes are made in-house too.
Taste local ales at Ye Olde Thirsty Pig. The pub was built in the 15thcentury and now has monthly karaoke and quiz nights. Ales, ciders and lagers are all available.
For something more modern, meet your friends at Mu Mu Loungebar. This bar serves molecular cocktails – try the Willy Wonka or the Duck Face if you're feeling adventurous.
Hidden Maidstone
Nestled alongside the Medway is Teapot Island. This small family-run business boasts a collection of more than 6,700 teapots. Browse the extensive teapot exhibition or have a go at painting your own pottery in the workshop.
5 reasons to live in Maidstone
Riverside living
Easy access to stunning Kent countryside
Good commuter routes
Excellent shopping
Attractive residential suburbs
You might also be interested in...
Thinking of moving to Maidstone? Tell us why it's attracting you by posting a comment below...