Pontefract is affordable, well connected and famed for its liquorice cakes – could it be one to add to your house-hunting list?
Where is Pontefract?
Pontefract is a historic market town in West Yorkshire, just half an hour's drive from Leeds.
It became famous for its growth of liquorice and production of sweet treats such as Pontefract cakes, which are still made in the town today.
But Pontefract has plenty more strings to its bow besides liquorice. A chief attraction is its house prices. The average is just £149,000, making it an affordable alternative to Leeds or even Wakefield. You can check the latest figures with the Zoopla House Price Tool.
Discover what the county has to offer by reading our guide on West Yorkshire.
Living in Pontefract: what to expect
The market place still forms the heart of this old town. It's home to a lively street market and is now a pedestrianised zone for uninterrupted shopping.
Diverging off this area are busy shopping streets lined with a healthy mix of independent and national retailers. Cafés, pubs and an eclectic range of restaurants are also open for business.
Housing tends to be post-war, giving the market a good selection of comfortable family homes. However, there are a few period properties up for grabs and several new developments are adding to home-buyers' choice.
Schools in Pontefract include respected independent institutions such as Ackworth School but the state school offering will also appeal to parents. De Lacy Primary is just one of the schools in the area rated as 'good' by Ofsted.
Top places to start your property search
Some of Pontefract's most desirable areas include Tanshelf, Chequerfield, Carleton, Larks Hill and Nevison.
A home in Tanshelf puts residents within easy reach of the train station. It has a scattered collection of period properties, the most striking being the Queens Hotel. It's now been converted into one-bedroom flats, which have period features such as bay windows. You can also hunt down some grand Victorian detached houses on The Mount. These homes tend to come with generous gardens and the original cast iron fireplaces.
Check out the bay-windowed 1930s semis on Dorchester Avenue, which offer large driveways and manicured gardens. For something more modern, the brand new Prince's Park estate has a selection of three- to four-bedroom homes with Italian design-inspired kitchens. You can choose between semi-detached or detached homes, all of which have off-road parking.
Chequerfield, to the south east of the town centre, has a host of comfortable family properties. Housing here is predominantly post-war – check out the roomy 1950s semis on Chequerfield Road, Chequerfield Drive and Kings Crescent. Occasional inter-war properties also crop up – take a look at the 1930s semi-detached properties on Chequerfield Mount for examples.
An especially sought-after area is Carleton, which is to the very south of the centre. It's favoured for its greenery and large houses. Search along Carleton Road for spacious double-fronted detached homes with sweeping driveways or three-bedroom Victorian terraces. Typical 1950s semis are also available on Greenhill Mount and the surrounding roads.
A home in Larks Hill will also benefit from green spaces as well as proximity to several schools. Inter-war homes with bay windows, extensive gardens and high ceilings can be found lining Highfield Road and Westfield Avenue. Mill Hill Avenue also has a collection of elegant 1920s semis with large driveways.
To the north east of the town centre and within easy reach of Monkhill station is Nevison. For a spacious four-bedroom detached home, take a look down Dandy Mill View. Several of these homes have conservatories or sun rooms set in decent-sized gardens.
If your budget is a little tighter, check out the modern, but humble two-bedroom terraces on Ashworth Road. These homes have open plan kitchen and dining areas along with master bedrooms with their own ensuites.
If you want to be close to Baghill station, then take a look at the new Kingsfield development. It features contemporary two- to four-bedroom homes with designer kitchens and bi-folding doors that open onto landscaped gardens. All properties come with integrated or attached garages.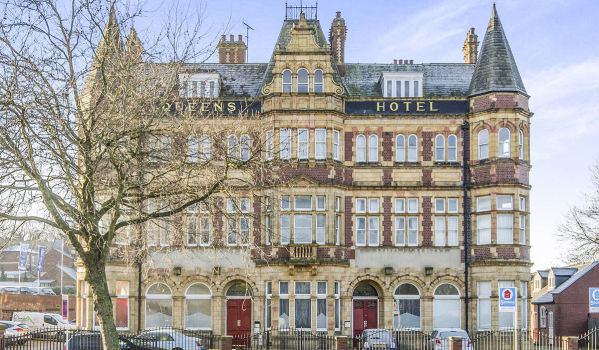 Best ways to get around Pontefract
By rail: Pontefract has three stations: Pontefract Baghill, Pontefract Monkhill and Pontefract Tanshelf.
Baghill station sits on the Dearne Valley Line, which connects to York and Sheffield, and Tanshelf and Monkhill link to Leeds and Wakefield. A daily train to London also runs from Monkhill.
Pontefract to London takes two hours, whereas Leeds can be reached in 35 minutes.
By car: The M62 curves around the east and north sides of the town, taking drivers east towards Hull or west towards Manchester.
Another major road is the A1(M). Drivers can use it to access the north or travel south past Doncaster. The A638 and A628 are also important roads that link to Wakefield and Barnsley respectively.
By air: Leeds Bradford Airport is just 28 miles away. It offers a wide selection of domestic and European flights from operators including easyJet, Flybe and Ryanair.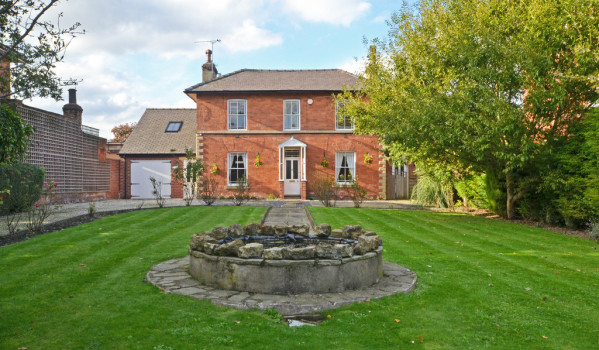 Best things to do in Pontefract
History: Pontefract's history can be uncovered at Pontefract Museum. The art nouveau building now houses a detailed display on the town and its people, as well as plenty of liquorice-related objects. Other stand-out exhibits include the world's first secret ballot box and some of the items in the Ackworth Hoard – a stash of gold and silver buried during the English Civil War.
Pontefract's role during the English Civil War can be explored in more detail at the ruins of Pontefract Castle. The castle was an important fortress and where King Richard II was held prisoner until his death. It was besieged three times during the Civil War, after which it was mostly dismantled. Today you can explore the remains or go on a guided dungeon tour.
Cultural: The annual Pontefract Liquorice Festival celebrates the town's heritage with sweets and entertainment. The town hosts 80 food, craft and gift stalls selling all sorts of liquorice-flavoured food and drink – the liquorice stout has proved to be particularly popular. Dancers, musicians, fairground rides and street entertainers are also found at the event.
Pontefract doesn't have its own theatre but Castleford Phoenix Theatre is just a 15-minute drive away. The theatre has 300 seats and puts on 35 public shows and events every year. Castleford also has a Cineworld cinema for film-lovers.
Sport: Pontefract Racecourse is renowned as the longest flat circular course in Europe. It has three evening meets a year as well as several Sunday Family Days, which combine racing and family entertainment.
Outdoors: Barely a mile from the town centre is Pontefract Park. As well as the racecourse, it also houses several sports pitches, a play area and tennis courts. As a nature reserve, there are also plenty of birds, animals and insects to look out for.
Friarwood Valley Gardens is an elegant Grade II-listed park. It was formerly part of a monastery's grounds but is now an ideal spot for a walk. In addition to a rose garden and terraced lawn, visitors can also make use of a bowling green and pavilion.
Shopping: Pontefract has the largest street market in the Wakefield district, stretching from Market Place to the museum. Every Wednesday and Saturday you can pick up fresh produce, fish, clothes and flowers from the dozens of stalls.
A farmers market is also held every Friday and Pontefract Market Hall has 28 traders selling local goods six days of the week.
For high-street favourites and local shops, check out Salter Row, Beastfair, Ropergate, Gillygate and Finkle Street. Independent stores include favourites such as The Jewel Box and The Shoe Room.
Food and drink: Home-cooked comfort food and real ale is on tap at The Cobbler. This family pub has a large outdoor seating area for summer and a popular carvery every Sunday.
Proper ale and beer can also be savoured at Tap & Barrel on Front Street. It has a selection of locally brewed beer and international craft beers, which can be enjoyed next to a roaring fire.
Pontefract also has restaurants offering cuisine from around the world. Pabna Indian Restaurant is a particular favourite – make sure you try the chef's recommendations.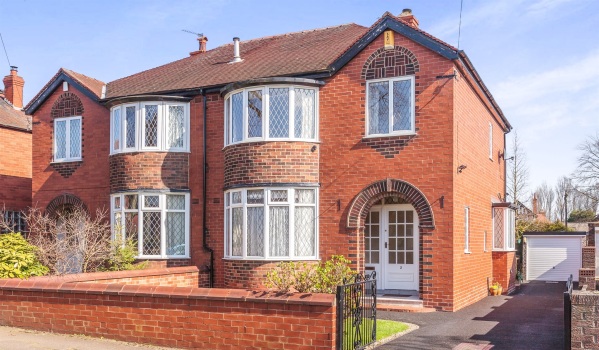 Hidden Pontefract
A house in Pontefract inspired the film 'When the Lights Go Out'. Starting in 1966, a 'black monk' terrorised a family living at 30 East Drive by moving objects, turning on lights and even attacking them. The house is now a beacon for ghost hunters.
5 reasons to live in Pontefract
Affordable family houses
Good connections to Leeds and Doncaster
Quality mix of high street and independent shops
Good schools
Lively cultural events including the Liquorice Festival
You might also be interested in...
Will you be starting a house-hunt in Pontefract? Let us know in the comments below...