With its mix of urban centres and rural idylls, West Yorkshire is a diverse county with plenty to offer anyone considering a move there.
Comprised of five metropolitan boroughs, Calderdale, Kirklees and the major cities of Leeds, Bradford and Wakefield, West Yorkshire covers a huge area of 783 square miles – and is a thriving metropolitan county in its own right.
But its location at the very heart of the north of England, bordered by Derbyshire, Greater Manchester, Lancashire and North and South Yorkshire, also permits easy access to and from many other counties. Not to mention Scotland and Wales.
What to expect when living in West Yorkshire
West Yorkshire incorporates three major cities and numerous large towns – many of which make up the conurbation known as the West Yorkshire Urban area. But the county is also nestled between three national parks which translate into an abundance of rural areas and villages for those in search of a quieter life.
Wherever you sit on this urban-rural spectrum, all West Yorkshire residents will benefit from easy access to beautiful natural surroundings, plenty of history and heritage and a rich cultural and social scene.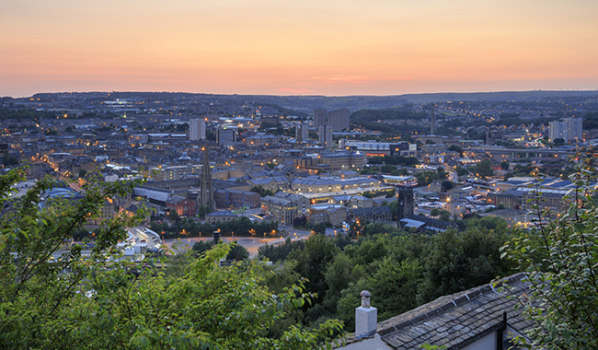 Exploring houses for sale in West Yorkshire
And it's for this reason, there's also a diverse range of housing types – from new-build flats and apartments, to quaint cottages, terraced houses and detached executive homes. In short, there's something to meet all tastes and budgets.
There's regeneration galore in West Yorkshire, most notably in Leeds where you'll find a wide choice of new-build apartments, available to buy now or off plan for the future. Mostly one and two-bedroom flats in cool urban surroundings, these developments are designed for young professionals which means they're almost always just a stone's throw from the city centre, amenities and transport links.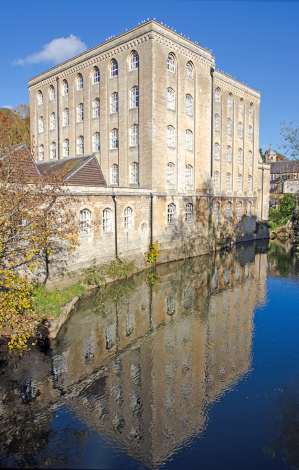 Directly west of Leeds is Bradford where many of the mills and factories of its industrial past have been converted into loft apartments or penthouses. Examples of urban regeneration in Bradford include High Point, Market Urban Village and Goitside Urban Village.
For new-build houses try the bustling town of Castleford, where you'll find Taylor Wimpey's Poppy Grange development. It's perfectly placed for access to retail and leisure facilities, as well as the M62 motorway.
But if your own front door and back yard is a priority, West Yorkshire also offers a raft of traditional terraced homes, including some back-to-backs, at affordable prices. Often favoured by first-time buyers and buy-to-let investors, these homes also offer plenty of scope for modernisation, extensions and conversions.
Huddersfield, Pudsey and Keighley are all good bets for terraced housing – as are the surrounding villages. That said, a wide variety of semi-detached and detached homes – both period and modern – fall within many budgets within West Yorkshire too.
For higher-end budgets and a pick of larger more affluent homes, pay a visit to Giggleswick, Allerton, Marsden, Linthwaite, Ripponden, Norwood Green or Eccleshill.
Finding family homes in West Yorkshire
The village of Slaithwaite (pronounced locally as 'Sla-wit') in the Colne Valley, five miles south of Huddersfield, is something of a hidden gem for families seeking a peaceful village life with easy access to West Yorkshire's cities.
While a little on the damp side weather-wise, the village boasts a warm community spirit and plenty of local amenities, including independent stores, pubs, and co-operative. There's even a local brewery, Empire Brewing, and the fascinating Slaithwaite Moonraking Festival which takes place every other February.
Its lantern-making workshops, story-telling, music, performances and procession of lights are designed to banish the winter gloom for residents and visitors alike.
The residential property offering there is varied – from barn and mill conversions, to farmhouses and cottages. You'll also find Victorian terraces and modern semis and detached houses.
There are plenty of primary schools in the area too many of which have been awarded 'good' or 'outstanding' status by Ofsted. Moor End Academy is one of the two nearby secondary schools also given an 'outstanding' by Ofsted.
Trains run half-hourly to Manchester Victoria (at a journey time of 45 minutes) and to Huddersfield (10 minutes), with onward connections to Leeds. Travelling by car will take an hour to Manchester, 20 minutes to Huddersfield and 40 minutes to Leeds.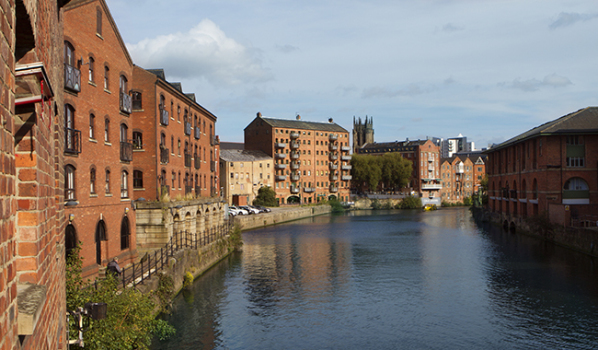 Things to do in West Yorkshire
The five districts of West Yorkshire each hold their own individual appeal, yet you'll find the same distinctive traditions, heritage and atmosphere of West Yorkshire running through each of them too.
West Yorkshire's borough of Calderdale, which takes its name from the nearby River Calder, offers a compelling blend countryside, waterways and charming market towns such as Ripponden, Todmorden and Halifax.
Nowhere is without an interesting historical backdrop either. Halifax is known for its wool industry and Georgian and Victorian landmarks for example, while Hebden Bridge, in the Upper Calder Valley, has long been a bohemian haven for writers and artists.
Head south to Huddersfield in the West Yorkshire metropolitan borough of Kirklees and you'll find a different spirit. Its town centre is fast-becoming a hub for trendy bars and clubs while its range of restaurants offers global cuisine catering to all tastes and culture. The shopping is also second-to-none.
There's no shortage of fresh air either. All around Huddersfield you'll find scenic walks and cycle routes peppered between picturesque market towns. Denby Dale for example, which lies just up the A629, is famous for its huge pies and Holmfirth is where Last of the Summer Wine was filmed.
Where art and heritage are concerned, the metropolitan borough of the City of Bradford, is home to the village of Saltaire which, founded in 1853 by Sir Titus Salt, a leading industrialist, is now a UNESCO World Heritage site. The old Salts Mill itself, at the heart of the village, now houses a David Hockney gallery as well as shops, restaurants and cafés.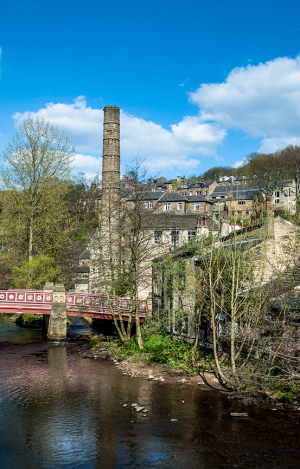 Still in the same borough but north of Bradford lies the town of Keighley which boasts a restored heritage steam train line while Haworth is the birthplace of the Brontë sisters. Bradford itself is one of the most culturally diverse towns in the UK, Curry Capital of Britain and the world's first UNESCO City of Film.
In West Yorkshire's City of Wakefield borough, is the large town of the same name. And Wakefield offers plenty of cultural diversions too. Now home to The Hepworth Wakefield gallery and the Yorkshire Sculpture Park, set in 500 acres of grounds, the district's landscape once provided inspiration to locally-born and influential artists Henry Moore and Barbara Hepworth.
Nearby Pontefract is famous for its liquorice, horse racing, castles and carnivals; while Castleford's industrial past has been replaced by adrenalin-pumping pursuits such as laser questing and indoor skiing and snowboarding.
Leeds itself, which is at the centre of the City of Leeds borough is a metropolitan melting pot of culture, art, music, nightlife, shopping, sport, sightseeing and food and drink – especially street food. Trinity Leeds, located between Briggate and Albion Streets, is the city's newest and biggest shopping and leisure destination, while the Grand Arcade is one of the oldest shopping centres in the city centre.
Luxury brands can be found in the Victoria Quarter of Leeds, while independent stores and eateries are plentiful at the Corn Exchange and its historic Kirkgate Market.
Leeds has more listed buildings than any other city outside London, as well as many museums. It also has a strong sporting heritage, known as a rugby town and home to many well-regarded sports teams such as the Leeds Rhinos, Leeds United AFC and the Yorkshire County Cricket Club. It has played host to several international sporting events including BBC Sports Personality of the Year, the Yorkshire Grand Depart of the 2014 Tour de France and the Rugby World Cup 2015.
The nightlife in Leeds is highly acclaimed and music is a key part of the city's culture. Leeds Festival is one of the world's biggest annual music festivals and the city boasts a wide variety of live music venues, from the O2 Academy to the First Direct Arena. Among other artists, Leeds is also the birthplace of Corrine Bailey Rae and The Kaiser Chiefs.
Finding jobs in West Yorkshire
Once reliant upon wool, cloth and coal mining, West Yorkshire now supports a wide variety of industries. Leeds is, of course, a major employment centre in West Yorkshire, with industry ranging from finance to publishing, transport to retail and call centres to legal. The finance sector is probably one of the most important for the city, employing approximately a quarter of a million people.
The head office of ASDA Walmart is based in the city, while other big employers include Yorkshire Bank, First Direct, Leeds Beckett University, Leeds University, Yorkshire Post Newspapers, Northern Foods, Leeds Brewery and video game developer Rockstar Leeds. Workers in the city benefit from annual salaries that are above the national average, coupled with a relatively low cost of living.
Wakefield is also a major employer in West Yorkshire, being home to a number of service-based industries, particularly call centres; while big employers in Bradford, Huddersfield and Halifax include Morrisons supermarket, Hallmark Cards, Barrett Steel, Poundstretcher and Mamas & Papas.
The infrastructure in West Yorkshire
Experiences of travelling by road varies across West Yorkshire. Huddersfield has become renowned for its arterial road queues, while congestion in Leeds and Bradford tends to be less common. West Yorkshire is well connected by motorways – the M62 heading east to west, the A1 north-south and the M1 south.
Many commuters and residents favour bus travel, however or the extensive local train network. A cycling superhighway is also under construction, linking Leeds with Bradford.
In terms of air travel, Leeds Bradford Airport serves West Yorkshire, as well as the wider Yorkshire region.
Best kept secrets in West Yorkshire
When it comes to food and drink, Leeds conceals many hidden gems within its streets. Try Northern Monk Brewery in Holbeck; Tiki Hideaway on Call Lane; 51% Bourbon in Hirsts Yard; Global Tribe on Swan Street; Moments on Swinegate.
Alternatively, The Foundry in Saw Mill Yard or, what's claimed to be Leeds' oldest pub, Whitelock's in Turks Head Yard.
For the more open-minded, there's even a public herb garden on Woodhouse Lane that's open to everyone for foraging!
You might also be interested in...