A buzzing cultural scene and a riverside packed with theatres, galleries and entertainments make SE1 one of London's most prized – and expensive – postcodes.
The postcode of SE1 stretches between Vauxhall Bridge and St Saviour's Dock, and reaches as far south as Elephant & Castle. This means it contains a large swathe of central London on the south side of the River Thames.
In addition to its strong connection to the arts and entertainment, SE1 residents can take advantage of easy access to the capital's maze of Tube, rail and road links.
As might be expected, property comes at a premium. Both new housing developments and period properties command high prices. The average house price in the postcode is currently an eye-watering £808,000. You can check the latest data here.
Discover everything that central London has to offer by reading our detailed guide.
Living in SE1: what to expect
SE1 boasts a glittering array of cultural centres as well as an eclectic mix of bars and restaurants. It's also home to some of London's most iconic attractions, such as the London Eye.
The development of these attractions over the last few years has made SE1 a vibrant destination for both tourists and house-hunters.
As such, a new generation of cutting-edge apartment blocks have sprung up alongside the river. Many of these blocks boast striking architecture and demand sky-high prices.
Growing interest has also fuelled plans to redevelop older areas. Elephant & Castle's redevelopment is well underway with new homes and leisure spaces, new shops and a revitalised shopping mall and town centre.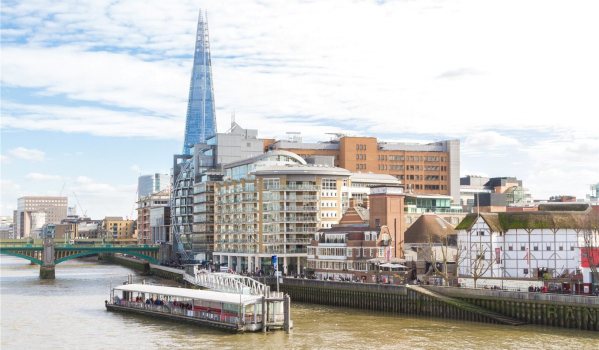 Where to start your property search
If you want a home beside the river, Bankside, Borough and South Bank should be your main focus.
In Bankside, the Bankside Lofts in Hopton Street still look modern despite being built in the early 1990s. Apartments consist of one- and two-bedroom flats that benefit from a gym, communal terraces and a 24-hour concierge service.
For a new apartment, have a look at the new blocks rising on Upper Ground. Here you can snap up a three-bedroom apartment that boasts panoramic views as well as a concierge and porter service, yoga terrace and valet parking.
For something a little different, take a look at Clink Street. Here you can find converted warehouses that are now luxury flats with communal gardens and balconies. If your budget is a bit tighter, look out for the occasional studio apartment.
Further inland is Waterloo, which is a favourite among residents due to its transport connections. For great views, snap up a flat in The Whitehouse Apartments on Belvedere Road. From here you can see the London Eye and enjoy luxurious extras such as a private leisure centre. Other notable apartment blocks include The Perspective Building, former home of M16 which now consists of opulent flats with open plan living areas.
On Waterloo Road are more warehouse conversions. Look here for one- or two-bedroom flats that have exposed brickwork, iron girders and floor-to-ceiling windows. Alternatively, snap up a listed Georgian terrace on Whittlesey Street.
Lambeth sits in the south western corner of SE1, although its northern extreme reaches to the river. Regents Bridge Gardens offers some top-end homes which benefit from beautiful gardens, high ceilings and original fireplaces.
For flats, take a look along Albert Embankment. A penthouse here offers enviable views over the river and Westminster. Residents can enjoy a rooftop terrace, a patio and concierge service. More modest one-bedroom flats are available in the Parliament Reach development on Black Prince Road.
Elephant & Castle is set to undergo more regeneration over the next few years, which makes it an enticing place to snap up property. Housing includes gated developments of mews-style homes and new-build 'loft' homes on County Street. Victorian terraces are also common and can be found on Brook Drive.
A small part of Bermondsey falls within SE1. Check out the Bermondsey Works for one-, two- and three-bedroom apartments, penthouses and villas, or take a look at the new apartments on Weston Street, which are in a striking tessellated design. On Longley Street you can find three-bedroom Victorian terraces with arched doorways and generous rooms.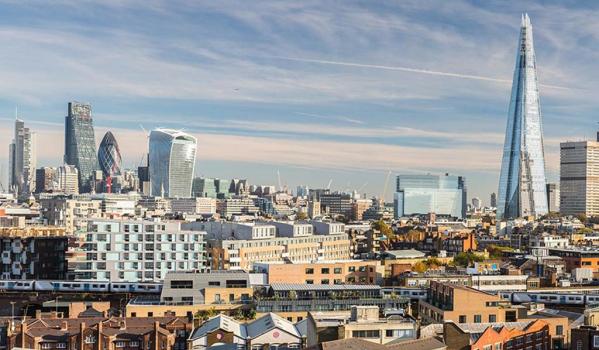 Getting around SE1
By rail: National Rail services run from Waterloo, Waterloo East, London Bridge and Elephant & Castle stations, all in SE1.
Bermondsey, London Bridge and Southwark Tube stations all connect to the Jubilee Line, as does Waterloo station, which also links to the Bakerloo, Northern and Waterloo & City Lines. Northern Line trains are also available from Borough, London Bridge and Elephant & Castle.
Improvements are on the cards too – there are currently plans to extend the Bakerloo Line to Lewisham via Old Kent Road by 2028/29.
By car: Major roads include the A2, which powers out of SE1 and heads south east towards New Cross. From Elephant & Castle residents can head south west towards Clapham and then onwards across Greater London.
To reach North Bank, locals can slip onto Tower Bridge Road (A100), which traverses the river and later connects to the A11.
By air: The business airport London City is the closest airport, being only a 30-minute drive away. For more domestic and international travel residents can head to Heathrow, Gatwick, Stansted and London Luton, all of which are less than 90 minutes away by car.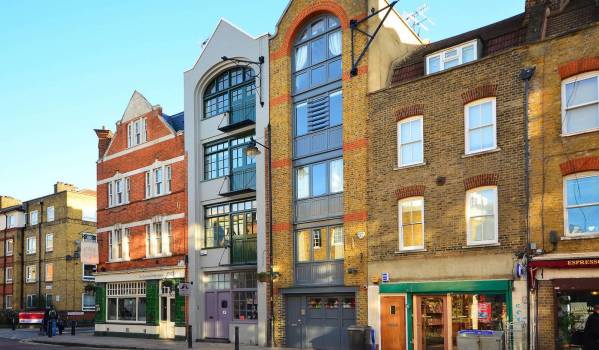 Things to do in SE1
History: Discover what life was like at sea during World War II on the decks of HMS Belfast. The ship is Europe's only surviving cruiser from World War II and offers a unique opportunity to explore the boiler and engine rooms as well as the captain's bridge.
Winchester Palace was once one of the largest buildings in medieval London. It was constructed in the early 13th century and was the home of the influential Bishops of Winchester. It's now ruined thanks to a fire in 1814 but some of its walls remain, along with a reconstructed medieval garden.
Edge your way across the glass floors of the high level walkways in Tower Bridge. This iconic structure has an exhibition that allows you to enjoy magnificent views as well as the inner workings of the engine rooms.
Cultural: The Tate Modern is a towering space that showcases international modern and contemporary art. Featured artists include Andy Warhol, Pablo Picasso and Henri Matisse, but there are also interactive pieces and video installations to admire.
Bankside Gallery is the showroom of the Royal Watercolour Society and the Royal Society of Painter-Printmakers. Visit here to see the best in modern water-based media as well as unique prints.
Theatres include Shakespeare's Globe, a reconstruction of the original theatre that stood during the playwright's lifetime. Follow a theatre guide to learn more about the theatre behind the scenes or book to see a performance.
Night owls can enjoy exciting nightlife. Clubs include the Ministry of Sound, which plays both popular and up-and-coming dance music labels on its top-notch sound system.
Shopping: Discover riverside boutiques selling artwork, furniture and homewares in areas such as Gabriel's Wharf, an arty enclave that has a number of independent shops, cafés and bars.
For food, make a beeline to Borough Market. It spans 4.5 acres and is one of the capital's oldest wholesale fruit and veg markets. Wander the stalls to sample aged cheese, artisan bread, sweets, chocolate and spices and discover why the market is known as 'London's larder'.
Food and drink: SE1 has an overwhelming choice of places to eat. If you want something on the hoof, beat a path to Borough Market to tuck into Ethiopian curry, samosas, burgers or pizza.
For a sit-down meal, take the short walk from London Bridge to Boot & Flogger. This eatery claims to be London's first real wine bar, so it boasts some rare vintages on its menu. Food ranges from hearty steak and chips to sticky puddings and substantial cheese boards.
To satisfy cravings for a roast, head to the simply-named Roast in the Floral Hall above Borough Market. Here you can sample traditional dishes such as free range pork belly with apple sauce and Yorkshire venison with beetroot.
An extensive list of cocktails can be found at Hide Bar. Take your pick of 70 cocktails, such as the Passionate Englishman (Hendrick's gin with passionfruit purée) or take advantage of the collection of 500 spirits to concoct your own.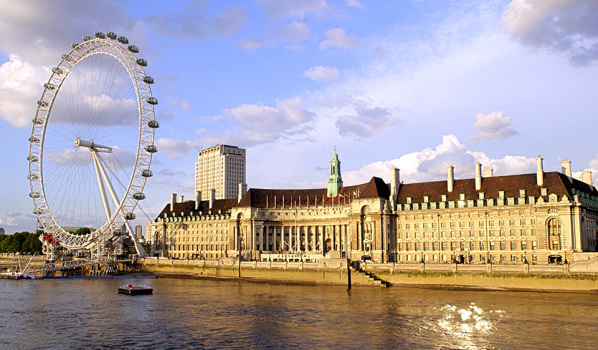 Hidden SE1
Talbot Yard was once the home to the Tabard Inn – a favourite starting point of pilgrims travelling to St Thomas Beckett's shrine in Canterbury. It also featured in Chaucer's 'Canterbury Tales'.
5 reasons to live in SE1
Unending choice of galleries, theatres and shops

Mix of modern apartments and period houses

Riverside views

Easy access to other central London attractions

Excellent connections to the Tube network and National Rail
You might also be interested in...
Are you looking to live in SE1? If so, tell us why in the comments below...