Will Washington's modern homes, links to three cities and affordable property market mean it makes it onto your house-hunting list?
Situated in the north east coast of England, Washington has close ties to the cities of Newcastle, Durham and Sunderland, all three being within easy reach.
The town has steadily increased in size since it became a 'new town' in 1964, which brought with it an extensive house-building program. Unusually, it's divided into lots of little 'villages', offering the benefit of a close-knit community life.
Other benefits include property prices – the current average is an affordable £157,000, below the average for Tyne and Wear overall. Terraced houses can be snapped up for around £100,000, and semi-detached family homes for £135,000. You can check the latest figures here.
Discover what there is to see and do in Tyne and Wear by reading our guide.
Living in Washington: what to expect
Under the new town regime, Washington was developed into a collection of 18 self-sufficient 'villages' or districts. This includes Washington Village, which is the most historic area of the town.
Not only does this type of town design provide homebuyers with a variety of property, it creates a lively village atmosphere too. Residents can also make the most of a good spread of green spaces and amenities, local to each district, as well as a network of larger retail parks.
Excellent road and rail links to Durham, Newcastle and Sunderland put a broader range of shops and entertainment on the doorstep.
The local schools cement the town's appeal to families. Each village has its own educational institutions, which include Columbia Grange School, which received an 'outstanding' rating at its most recent Ofsted inspection.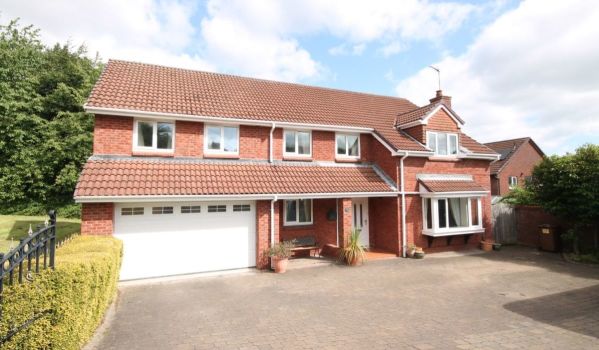 Where to start your property search
The building boom of the 1970s and 1980s resulted in an almost entirely modern town, with new and semi-new blocks of flats, estates and streets to be found across the length and breadth of the area.
Take a look along Cumberland Way in Usworth for comfortable family semis with attached garages, porches and decent-sized gardens. Wensleydale Avenue in Concord also has rows of neat semi-detached homes with modest kitchens, as does New Road in Harraton.
Bungalows constructed during the new town era are particularly prevalent, and offer comfortable two-, three- and sometimes four-bedroom accommodation, usually with a driveway and garden. Take a look at Heworth Road in Concord or Village Lane in Washington Village for some examples.
Period properties are relatively few and far between, although there are some Victorian terraced streets to be found. Station Road, Emmerson Terrace and Lowthian Terrace in the centre of Washington are key places to look, alongside Worm Hill Terrace in Fatfield. Occasional listed farmhouses can also be found on the outskirts of villages such as Harraton.
Meanwhile, Usworth Hall has a number of character flats in The Manor, a converted Grade II-listed Georgian building. Other buildings connected with the hall, such as the former lodge house, also occasionally come onto the market.
Washington's housing market has continued to expand thanks to the creation of brand new residential areas. On its eastern edge are the new-build estates of Barmston Road and Teal Farm Manor, which offer flats, terraces, semis and detached family homes of varying sizes.
Other recent developments are dotted all around the outskirts of individual districts and the wider town. These include the Mayfield Estate on the western edge of the town and the Bellway Development to the south east. Not forgetting, of course, Bramhall Drive in the High General's Woods area near Lambton, where the largest and most exclusive new properties are located.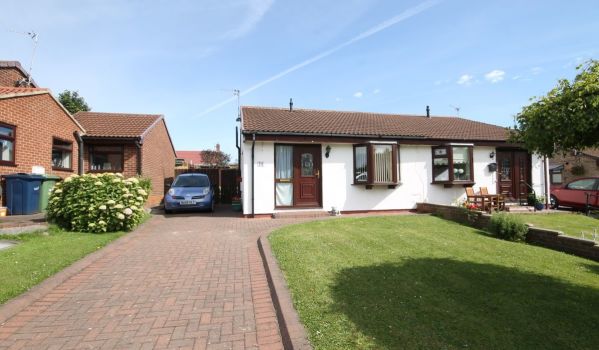 Getting around Washington
By rail: Washington doesn't have its own railway station. The nearest are Chester le Street (four miles) and Heworth (five miles), which are both managed by Northern Rail.
The former offers services to Newcastle and to Liverpool Lime Street, via York, Leeds and Manchester Victoria, whereas the latter lies on the line between Nunthorpe and Hexham, with stops at Middlesbrough, Sunderland and Newcastle.
Also within easy reach is East Boldon Metro station, which is part of the Green Line of Tyne and Wear's urban transit system. It's popular with commuters and provides easy access to all of the county's urban centres.
By car: Washington is well situated for accessing nearby urban centres, although peak-time congestion in and around Newcastle, Gateshead and Sunderland leads many commuters to prefer the railway or Metro system.
Just four miles to the west of Washington is the interchange of the A1, the A1(M), and the A194(M). The A1 and A194(M) take drivers further north whereas the A1(M) provides a straight run to London. The A1231 also branches off eastwards to Sunderland from the same interchange.
By air: Newcastle International Airport is only a 16-mile drive away with a journey time of less than half an hour. The airport serves 80 direct destinations, including domestic, European and some international locations. Airlines include Aer Lingus Regional, Air France, bmi regional, British Airways, easyJet, Emirates, Flybe, KLM, Ryanair, Thomson and Thomas Cook.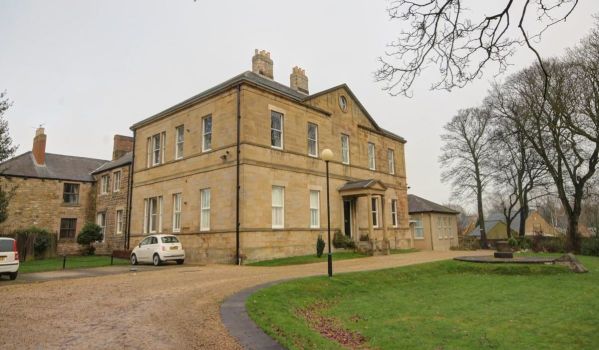 Things to do in Washington
History: It's no coincidence that Washington shares its name with an influential city on the other side of the Atlantic. Indeed, it was once home to ancestors of the first American president, George Washington.
The first of these ancestors to bear the name Washington was William de Hertburn, who in 1180 bought the manor of Washington and changed his name to William de Washington.
Today, visitors can still see parts of the medieval home that the family once lived in. It's now incorporated into the 17th-century Washington Old Hall, which is cared for by the National Trust.
Washington also has a rich industrial heritage – it was a centre for coal mining from as early as the 1600s right through to the 1980s. One of the few reminders of this thriving industry is the Washington 'F' Pit in the Albany district of the town. It was initially sunk in 1777 and remained in operation until 1968. It's now open to the public as a museum.
Cultural: Arts Centre Washington is housed in converted 19th-century farm buildings on Biddick Lane. It offers a mixed program of artistic events and activities for all ages, including theatre, music, dance, film, exhibitions and comedy. Classes, courses and special events are also held at the centre.
Outdoors: A great place to view the landscape surrounding Washington is from the 19th-century Penshaw Monument, a 70-foot-high replica of the Temple of Hephaestus in Athens. Perched on high ground to the south east of the town, on the opposite side of the River Wear, the folly can be seen for miles around.
Washington itself has plenty of green spaces to explore, such as The Princess Anne Park, which is a popular haunt of dog-walkers and cyclists. Another popular park is James Steel Park, which runs alongside the River Wear and features woodland, open spaces and farmland. Look out for birds including sparrow hawks, herons and kingfishers, particularly in summer.
Shopping: Most shopping needs are met by the Galleries Shopping Centre. Its stores include supermarkets and high-street favourites such as Boots, H&M and Next. It also has a selection of chain cafés and restaurants.
Food and drink: Many restaurants and bars in the area have capitalised on Washington's American connection and have created themed venues.
For instance, enjoy tasty Italian-American food at Carter & Fitch, a pizzeria and smokehouse. Try pulled pork, whisky-cured salmon or a pizza.
River Bar also has an American theme and is set during the Prohibition era. The bar is popular for its cocktails, which are created by talented mixologists, and its own smokehouse.
Alternatively, get cosy in the Havelock pub. Meet family for Sunday Lunch or tuck into traditional pub grub such as ham, egg and chips or a fillet steak. Gin-lovers can also work their way through the separate gin menu, which has gins from distilleries including Opihr and Whitley Neill.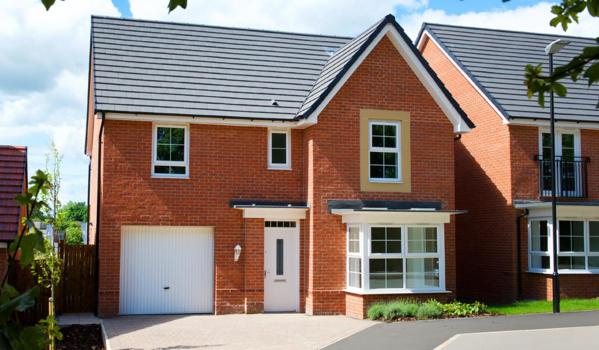 Hidden Washington
Some of the world's rarest water birds, such as the Hawaiian goose and Eurasian crane, can be found at the Washington Wetland Centre. The latter bird became extinct in Britain 400 years ago but has since been re-introduced.
5 reasons to live in Washington
Lots of modern homes, including new builds

Affordable property prices

Self-sufficient districts with a village atmosphere

Plenty of amenities and green spaces

Easy access to nearby urban centres via road and rail
You might also be interested in...
Are you weighing up the advantages of living in Washington? Share your thoughts in the comments below...