If you're looking to move, but aren't sure where to go, why not consider the seaside town of Scarborough?
Overview: With its expanses of beach, ruined castle, and proximity to the North Yorkshire Moors, Scarborough has just been named the town with the greatest heritage in the UK. Research by think tank RSA and the Heritage Lottery Fund found that while London was the city with the most impressive heritage, when it comes to towns this resort with its Victorian hotels, and great range of theatres, parks and museums just cannot be beaten.
Where is it?: On the wild and beautiful North Sea coast of North Yorkshire.
How much will it cost me?: An average property costs £169,782, up 6.29 per cent in the last year, or just over £10,000.
Charles Tipple, managing director of Tipple Underwood estate agents, said he has seen confidence returning to the market over the last year. "There also seems to be more first time buyers able to borrow," he said. Tipple sees Scarborough as a local market, with only a small number of investors, second-home buyers and retirees. And over the next 12 months, he forecasts stable conditions with homes becoming easier to sell but only minimal price increases.
What the experts say: If you want to live on the "front row" as close to the seaside as possible, then Tipple says the Esplanade is the place to go. Prices veer dramatically from around £100,000 for a one bedroom lower ground floor flat, to around £350,000 for a three bedroom penthouse.
In town Ralph Shalom, director of RJS Estates recommends Stepney, just north of the town centre, for its "tree-lined avenues" and easy walk to the town and the beach. Prices here range from around £130,000 for a two bedroom purpose-built flat in a 1970s block, up to around £650,000 to £700,000 for a detached 1930s house with five or six bedrooms. Another good suburb, this time just to the south of the town centre, is Deepdale, where Coventry University has a new campus. Houses here are some of the grandest in town. Think sprawling Victorian piles priced at up to £900,000. The area also has a good supply of retirement flats priced from a very reasonable £50,000 for a one bedroom property.
For buyers who prefer a slightly more rural feel, then the adjacent suburbs of Newby - around two miles from the centre of town - and Scalby, which is around three miles away, are the most popular choices. Dionne Rawlings, branch manager of Reed Rains estate agents, said Scalby's pretty rural feel - it is right on the edge of the moors - and Victorian cottages attract buyers who would need to pay around £180,000 to £250,000 for a period home with three bedrooms. It also has a good stock of modern bungalows, priced from around £200,000. Newby is not quite so pretty, but it has a parade of shops and its proximity to Scarborough's main schools are a magnet for families. It is also excellent value, with three bedroom 1960s semis priced at around £170,000 and detached three bedroom houses from around £200,000.
Any downsides?: Like many seaside towns most jobs are in the service industries and professional and skilled residents often need to commute to York, around 50 miles away, for work. The main road into town, the A64, is single carriageway in parts and can get jammed particularly when tourists descend.
Top schools: Standards in the town vary, but Childhaven Community Nursery School is rated "outstanding" by Ofsted while St Martin's CofE Primary is one of several primaries rated "good". For seniors Scalby School is also rated "good" by the Government schools' inspector.
Transport links: Trains run from Scarborough to York, Leeds, Manchester and Liverpool. The nearest motorway is the A1M, around 50 miles drive.
Landmarks: The ruins of the eleventh century Scarborough Castle which overlook the town.
History lesson: Scarborough is Britain's oldest seaside resort. Its popularity in the seventeenth century was based on the belief in the healing power of local spring waters.
Where to eat, drink and make merry: Lovely tea shops in the old town (Francis Tea Rooms is a local institution), traditional pubs like the Bryherstones Inn, or cracking fish and chips courtesy of North Bay Fisheries. For a posh dinner try Jeremy's near North Bay.
Retail therapy: Plenty of chains along Westborough and at the Brunswick Shopping Centre, cute boutiques in the old town, and seaside mementoes on the sea front. There is also an underground market selling everything from food to vintage clothing and well worth a rummage.
Trivial pursuit: Residents of Scarborough have been given permission to legally destroy the eggs and nests of herring gulls after a series of attacks on people and pets.
For sale:
1. Great for large families, this seven bedroom house has an impressive garden and stunning sea views. It is on the market for £645,000: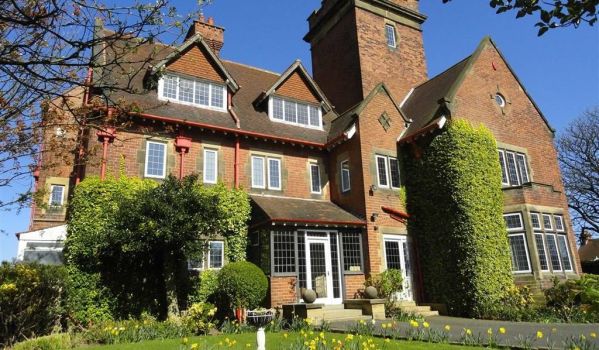 Available via CPH Property Services
2. A well located Victorian semi-detached house, just off Scarborough's Esplanade. The seven bedroom house is priced at £345,000: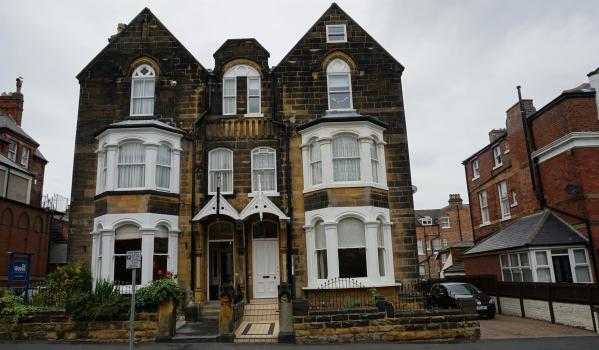 Available via RJS Estates
3. A substantial five bedroom period cottage in Scarborough's charming old town, close to South Bay beach. Priced at £265,000: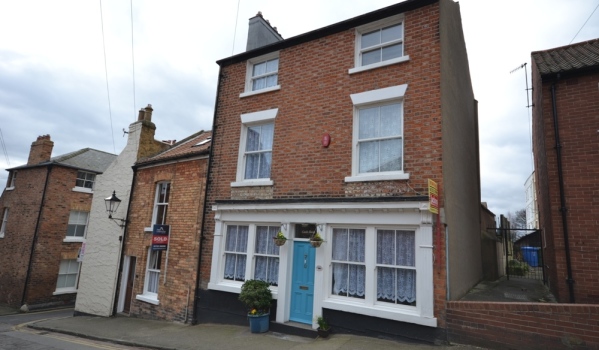 Available via Jacksons Property Service
4. A pretty two bedroom cottage in the village of Scalby, just on the outskirts of Scarborough, on the market for £258,000: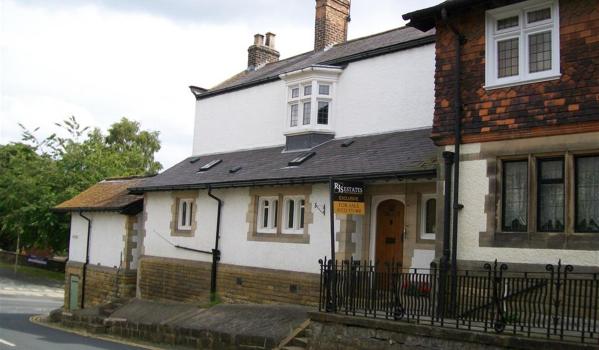 Available via RJS Estates
5. A two bedroom flat in a period building on the Esplanade, with "front row" views of the sea, could be yours for £189,950:
Available via Jacksons Property Service
6. This smart four bedroom terraced house still has many of its original features and is on the market for £149,500: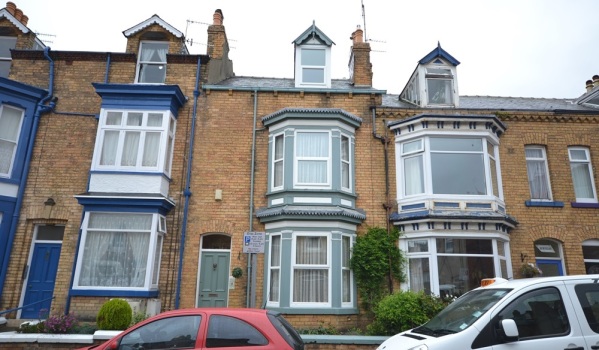 Available via Jacksons Property Service