With Brits living and working longer than ever, more ways are now available for us to take out mortgages later in life.
Advertisement feature in association with Post Office Mortgages
The long-held expectation that people will pay back their mortgage by their planned retirement date isn't realistic for many of today's borrowers.
While in previous generations individuals bought a house in their twenties or thirties and paid it off by the time they retired at 65, this is no longer the case.
We are marrying, having children and buying homes later in life. We are also generally living and working longer.
And even when we do stop toiling, we plan on taking up new hobbies, going on cruises and other exotic holidays, and trying our hand at all sorts of new things.
As a result of changing lifestyles and aspirations at mid-life and beyond, more people of retirement age want to be able to borrow for longer – which means paying their mortgage until much later in life.
They might, for example, want to use the equity in their home to supplement their lifestyle, or they may want to help younger family members take the first step on to the property ladder.
The problem is, many lenders are still wary about lending into retirement.
A lack of flexibility
While many people will want to go on borrowing past 65, getting a mortgage in later life is no mean feat.
This is often the case even where someone has plenty of equity in their property, has never missed a mortgage payment, is still earning well, and has a good credit score.
In recent years, lenders have become stricter about who they offer loans to, and lots have relatively conservative upper age limits.
Some lenders will give you until 80 or 85 to pay off your mortgage, but others will require a mortgage to be repaid in full by 70.
All of this means older borrowers have found they have more limited choice when it comes to standard borrowing, and even in cases where they can get a mortgage, they will often find repayments rocket, due to the reduced term offered.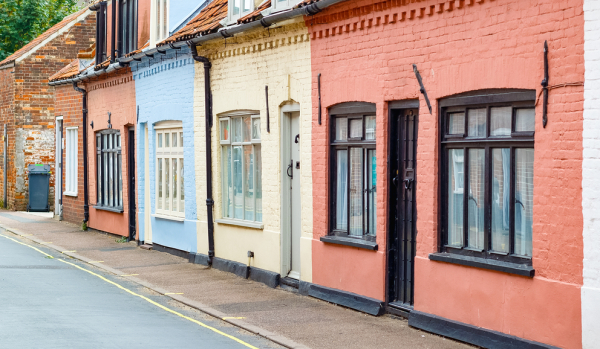 Proving a mortgage will remain affordable
Part of the reason why lenders are so reticent about offering mortgages to older borrowers is because it's difficult to prove income in retirement.
While proving income with a salary is easy, as you receive a set amount of money each month, pension income is not so straightforward because it can involve lump sums.
That said, lenders are willing to offer mortgages to those who can prove they can afford a home loan in later life.
What can you do?
Show that you have a secure pension to cover mortgage repayments. This might be a combination of private and/or state pension. The key is to show you are in receipt of stable and ongoing retirement income.


Show evidence of any other sources of income after you have retired. This could be dividends from other investments, for example.


Demonstrate that a mortgage will remain affordable. This involves you providing details of your expenditure, your pension and savings – and how long they need to last. Lenders will also want to take into consideration issues that might affect your future income, such as health and care costs.


Borrow a modest amount (ie. not a big income multiple).

What options are available to the over-50s?
Equity release – with an equity release product known as a 'lifetime mortgage', you borrow money against the equity in your home. This is paid back with interest when you die or go into long-term care.
More equity release products have become available in recent years. However, taking money out of your property could reduce the value of your estate and your entitlement to means-tested benefits. Professional advice is paramount.
Interest-only mortgages – there are now some interest-only products available specifically for the older market. With interest-only, you only pay the interest on the balance outstanding, making the monthly payments a lot more affordable.
Mortgages may have a higher maximum application age and a higher borrowing age limit. However, there will be limits on the amount of the property's value you can borrow. You will also have to pay back the outstanding capital at the end of the term.
Buy-to-let mortgages – a buy-to-let mortgage could be more flexible because of the long-term rental income consideration – which could take you into retirement. That said, some lenders still apply an age cap.
Niche lenders – certain lenders will take a more individual approach to borrowers, looking at applications on a case-by-case basis. These lenders will be more willing to consider alternative incomes post retirement.
A broker – an independent broker who specialises in helping older borrowers will have access to a range of lenders who could help you you get a good mortgage.
Post Office Retirement Link™ mortgage - you may also want to consider Post Office Retirement Link™ mortgage, provided by Bank of Ireland UK.
It allows you to access equity in your home via a mortgage that is paid from your pension income – allowing you to borrow responsibly into your retirement.
The mortgage can either be taken as capital repayment or interest-only. Unlike equity release loans, your debt will not increase over time, which could be a real benefit.
The capital & repayment product can be taken up to a maximum age of 90 at the end of the term at up to 50% LTV.
The interest-only product has a maximum LTV of 30%, and can be taken up to age 80 at the end of the term, and the applicant must be mortgage-free.
Interest-only
For remortgage of a property currently owned outright only.
Maximum 30% LTV.
Must be mortgage-free and have a minimum of £250,000 equity above the value of the required loan.
Minimum assessable income of £15,000 which must be affordable after first death.
Minimum loan size of £25,001.
Maximum loan size of £500,000.
Maximum age 80 at term end.
Minimum term 5 years.
Maximum term 25 years.
Affordability based on current pension income only.
Independent legal advice is mandatory.
Only the sale of the mortgaged property will be accepted as the repayment strategy.
Capital & interest
For purchase and remortgage.
Maximum 50% LTV
Minimum property value of £100,000. Must be main residence.
Minimum assessable income of £15,000 which must be affordable after first death.
Minimum loan size of £25,001.
Maximum loan size of £500,000.
Maximum age 90 at term end.
Minimum term 5 years.
Maximum term 35 years.
Affordability based on current pension income only.
Independent legal advice is mandatory.
YOUR HOME MAY BE REPOSSESSED IF YOU DO NOT KEEP UP REPAYMENTS ON YOUR MORTGAGE.
*This post is in collaboration with Post Office. Subject to status and lending criteria. Your Home may be repossessed if you do not keep up repayments on your mortgage. Post Office Family Link mortgage information accurate at date of publication, June 2019*